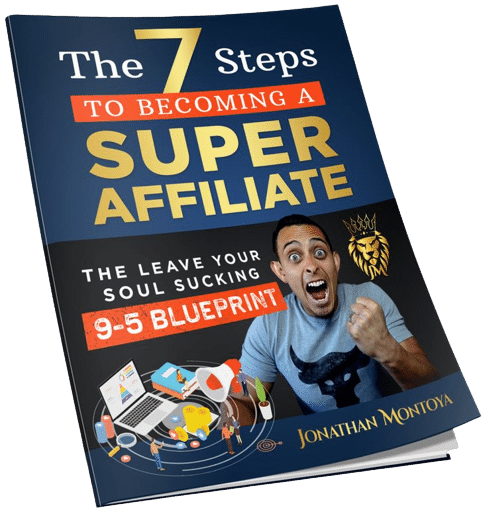 The Leave Your Soul-sucking 9-5 Blueprint
How To Quit Your 9-5 Job & Achieve Financial & Time FREEDOM
If you want to Learn Affiliate Marketing for Dummies 2024, you are in the right place.
Most people know that one can make money online but don't know how.
The main reason is that most online products are hyped to make you believe that you can make money just with a click of a button.
Read on:
I'm not here to give you those lies or sell you software that will be pumping money into your bank account passively.
I would tell you if it existed.
While there are so many ways to make money online, my personal preference is affiliate marketing.
Details on why will be discussed later.
Now:
What is Affiliate Marketing?
Affiliate marketing is a type of business that pays you commissions per sale(Products or services) that you make.
Find a product you like/believe in, promote it then profit from each sale.
Fair Warning: I'm not trying to tell you that you can make money online overnight.
I'm just showing you that it is possible and you can do it.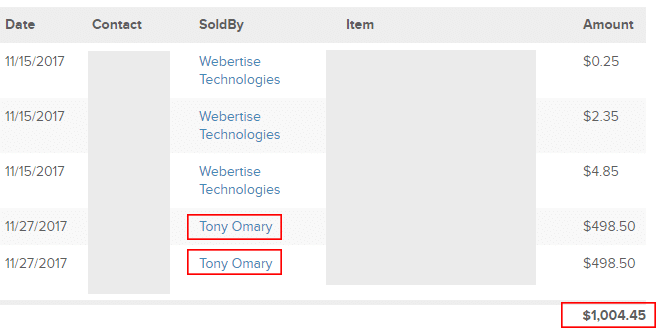 I'm not showing you part of my income to brag but to motivate you and prove that you can make money online.
Myths About Starting an Online Affiliate Business
1. Building Online Income Happens Overnight
"Make $20 in the next 24 hours I will pay you $100 from my pocket for wasting your time."
Have you seen that?
Most Internet marketers will try to persuade you and make you think it is as easy as buttering bread.
That's a lie.
Why do they do that?
When they convince you to buy, they are sure that they will get something out of you. That's a Ripoff.
I'll try my best to offer you the information and tools that you need.
I won't force you. It's completely up to you my friend.
2. Generating Online Income is Easy
"Invite, your family members and friends and you will be a millionaire in six months."
I once fell for that while starting, you don't have to.
You want to build something solid. Right? How long will you keep jumping after family and friends?
With an online business, you are building a brand that will stay online for years.
It's like real estate because its value increases with time.
3. Starting an Online Business if Free
"Enter your Email Address to get started for Free"
That phrase is common with binary options. Some even go to the extent of asking for your phone number.
If you want to build a solid income, you need to invest both time and money.
While you can build a full-time income for free, it would take so much time as you would need support and other tools to smoothen the process.
That is why this program, gives you almost all the tools and support for less than $50.
4. You MUST quit your Job to Start Working Online.
Most people start while having a full-time job.
I started when I was a college student full-time. You can work your hours and build a better future. Remember, point #1?
I don't recommend anyone quit their job to start working online.
There are expenses that you will incur to supplement your business.
Start now, quit later. Okay?
5. You Don't Even Need a List as Long as You have a Facebook Account and can copy and Paste!
Mmmm…
I won't cheat you.
Very few people are making a living from social media completely free of charge.
To build a solid foundation, you would need a website to keep your online presence.
The truth is, that you will need a lot of time and effort to make a decent income from social media alone.
Email marketing is an affiliate marketing hack that you will need to skyrocket your profit.
6. Passion Alone is Enough
You may have often heard from marketing gurus telling you to 'turn your passion into profits.
If passion equals profit, why isn't everyone driving a Ferrari or flying in a private jet?
Since that is not the case, you need to Choose a proven profitable niche to make a living from the Internet.
7. Making Online Income is IMPOSSIBLE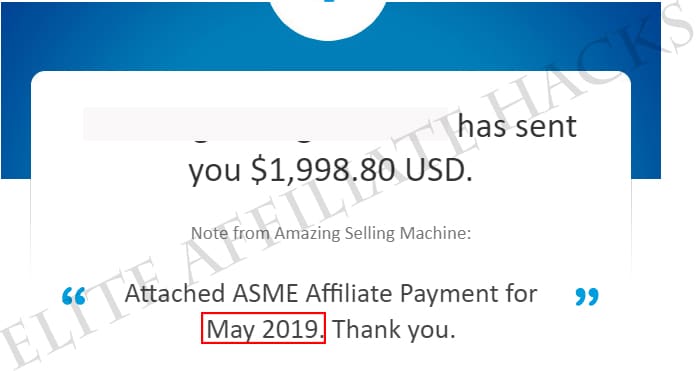 While I was just starting, it was hard to tell my close friends that I was making some money online.
One of my friends told me " I cannot work where I cannot see the person paying me."
Owning a website that generates traffic and income was once a dream for me.
I was not technical and never had any programming skills.
You don't need them either to start.
It is possible and so, I want you to experience the same.
Before You Get Started.
There are some basic things that you must be aware of before joining any affiliate network. Affiliate marketing is not for everybody but anybody can do it!
#1 What Are You Going to Promote?
You need to know the direction.
If you are interested in computing, there are so many programs you can join like Amazon, Apple, and Walmart to mention a few.
Most people fail in this first step.
They promote any product that comes their way.
By promoting any product, you'll lose the trust of your audience. For authority sites, you can do it once in a while.
I've compiled a list of recurring affiliate programs that you can join and start promoting now.
People buy something that will solve their problems.
Below are my best programs to Learn Affiliate Marketing as well as get the tools you need to run a successful Online Business.
Read them both and join which suits your needs!
#2 Know Your Niche
I have previously written about choosing a profitable niche which is very important in affiliate marketing.
But what is a Niche?
A niche is a group of people looking for something online.
For example, if you wrote an article about "How to get your Ex back" then your niche is about dating.
There are thousands of people searching for that kind of information.
Related: 101+ Affiliate Marketing Niches with Less Competition.
Details on how to make money with your affiliate website will be discussed later in article
#3 Recommend Products that You Are Familiar With
The #1 reason for promoting a product is helping a potential customer out.
You should have confidence in any product that you promote because it either helped you achieve your goals or made you money.
Read: The Best Recurring Affiliate Programs
What do You Need to Get Started in Affiliate Marketing?
#1. Website
Whoever told you that you can make money through affiliate marketing without a website, they are lying.
Most of the Gurus telling you this have many websites to diversify their income streams.
Be warned!
While there is some Cool Website Builder, WordPress still rules because it has plenty of flexibility and users too.
Recommended: Top 10 Website Builders
#2: Domain Name
While some hosting providers like FatCow and Bluehost give you a FREE domain when you buy their hosting, you can still buy a domain from a registrar.
NameCheap is the best option out there and Cheap as the name suggests.
I have bought all my domains there.
A domain name is a brand of your website.
You need to be creative and interesting as it is the first thing every visitor sees before visiting your site.
#3. Hosting
This Blog is Proudly Hosted by WPXHosting.(Moving to Onrocket)
I love the fact that they are the fastest hosting and the support is on top of the game.
This is the place where your files, images, and content will be stored on the web.
While you can build a website on a sub-domain, it loses the meaning of your brand.
So you'll need hosting.
#4. Content
Are you tired of the term "Content is the King"?
It remains the king in online marketing.

But who is the queen?
The queen refers to all affiliate programs out there that are willing to pay you whenever you promote their products/services.
You need to create content that people love and are worthy to share.
Some sort of research is needed before creating any type of content because you want people to find you online.
Ideally, when people search for content, they'll find your site.
If they make a purchase, you make money. Simple. Right?
Type of Content You'll be Creating to Attract Buyers
Here is the truth:
If you create content that no one is interested in reading, you are shooting yourself in the foot.
Content is one of the most important aspects of a website. Not all content types are the same.
Search Engines also treat your content differently.
For that reason, some posts may bring you tons of traffic while others are not as much.
Don't tell me that you'll be writing about something that nobody wants to read.
People want helpful and entertaining content.
They'll eventually buy from you!
Product Reviews
You aim to help. Right?
Why should you let internet users buy something of low quality or a program that does not deliver what it says?
Also, most people search for reviews online before they decide to buy anything online.
So, you should take advantage of this and get a slice of the pie.
As you may have noticed(or not) my website is full of reviews.
Most of them are to assist internet users in making informed decisions before buying a product.
Here is an example of How it works: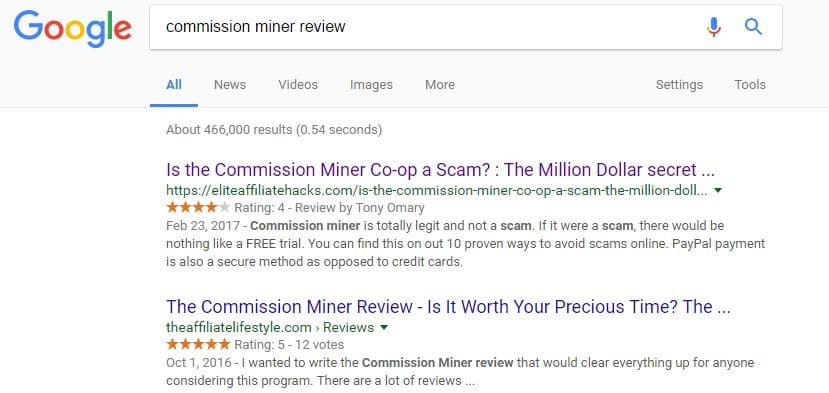 When someone searches for " Commission miner Review", they'll find my article ranked on the #spot in Google.
If they decide to buy after reading, I'll get compensated accordingly.
Products Comparison
Assuming you already did a review of some products. Why don't you become a bit creative and make a comparison?
This one works like crazy because you simplify the work of a potential buyer.
Mind you, somebody searching for a comparison or alternative is ready to buy.
With comparison, you can contact things like distinctive features and pricing.
Check out my comparison of Builderall vs Clickfunnels.
Create List Articles
The list article performs very well and attracts hundreds of visitors.
Backlinko 200 ranking factors have received thousands of shares and hundreds of comments.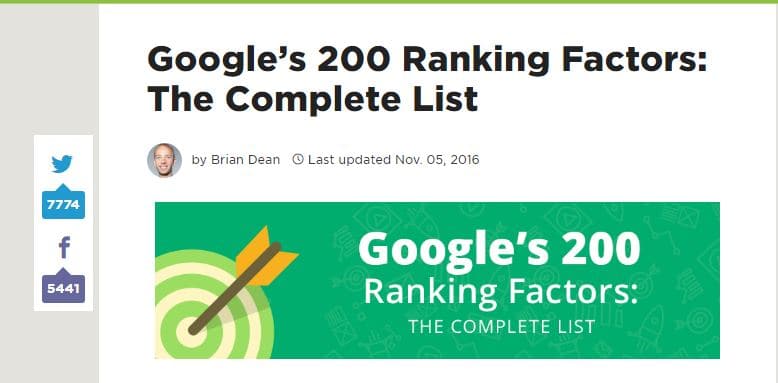 Target Specific Keywords
This is a hard concept for most if you are new to writing online.
As soon as you get started you will see it is such an easy thing to do.
The main objective of targeting keywords is to help with information and attract traffic to your site.
Tony, do you still have our traffic and rankings?
Create Tutorials
Come on Tony. Aren't you tired of helping?
The 'How to article performs very well.
When you become helpful, your visitors tend to trust you.
I do care so much about my reputation so should you?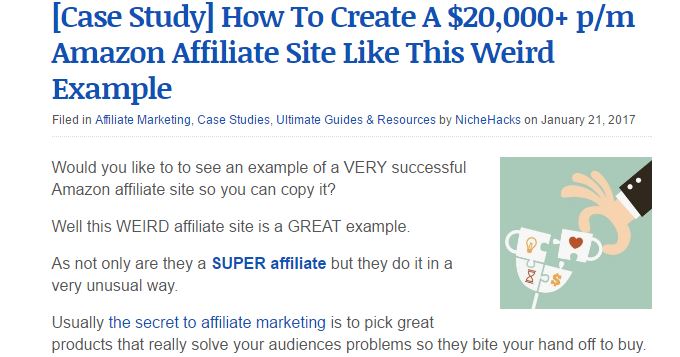 You could even tweak your tutorial a bit by adding affiliate links.
But remember, your #1 goal is to help.
Who wouldn't want to thank someone who helps them?
Your visitors will pay you in one way or another.
How Do I Get Traffic to my offers?
Now, you should have an idea of some of the ways to generate traffic.
All the types of content described above are ways to generate traffic. Surprised?
You'll be generating traffic in what is referred to as organic traffic.

Other Ways to Generate Traffic:
Social media
Take advantage of social media platforms, and be active in the communities but never spam.
Be helpful and people will be interested to know you.
Facebook, Twitter, and Youtube can drive you a continuous flow of traffic.
Don't forget to join the best affiliate marketing Facebook groups.
Forums
Just like social media, forums are a great way to drive traffic. Check out Warrior Forum or Quora a Q & A site. Great staff!
Paid traffic
You can pay for Facebook ads or Google Adwords.
The best one to start with is Facebook with a budget of only $3/day.
Solo Ads
While some people are against Solo ads, I still think it is a way to generate fast traffic if you have money.
Udimi lead in high-quality solo ads that guarantee clicks and sales.
Be careful while choosing!
How do I Make Money with an Affiliate Site?
You already have a website. Now let's see how you can make money with it.
After you set up your site, you can turn it into a money-making machine.
Promote products. You are already an affiliate
Sell Advertising space(John Chow does this)
Join advertising networks like AdSense(I don't like it personally since they pay cents)
Build an emails list so that you can always promote high-quality products like Stuart Walker
Create your Product and sell. (Zaxaa will help you)
Sell a course.
Make your site a paid membership site

When you become an authority in the long haul, you can achieve a lot with your affiliate website.
Why Affiliate marketing?
Ah! ha!
Finally.
While there are so many ways to make money online like Freelancing, affiliate marketing remains the best as mentioned earlier in the article.
Pat Flynn from Smart Passive Income, builds a HUGE passive through affiliate marketing and so can you.
Here are the top 7 reasons:
#1. Little Start-up Cost
You can build a business for less than $10/month.
The only upfront investment could be your domain which cost around $12/per year
Of course, it needs time, dedication, consistency, and a little effort.
#2. Flexibility

Work on your terms.
You know what I mean.
There are times when I don't feel like doing anything and there are times like now when I just feel like writing the whole day for you guys.
Most people hate their jobs because they have to ask for permission to do things they love like going on a vacation.
With affiliate marketing, you can decide to work the whole night while traveling the whole day.
No one is there to question you.
#3. Promote Products, you Love
Look.
If you bought a product and you were happy, why don't you make others happy by sharing it with them?
With MLM, you have to remain loyal to their product and NEVER promote competing products.
Here at Elite Affiliate Hacks, I promote a good number of affiliate programs!
By sharing, you increase your income potential.
The good thing about doing something you love is that you'll never get bored doing it. Do it over and over again.
#4 No Recruiting
Unlike Multi-level marketing where you have to recruit to make money.
With affiliate marketing, it's only promoting.
How much you make does not depend on your team but depends on your efforts and abilities.
#5. You are not Trading Your Time for Money

This is HUGE.
I think it makes no difference to a normal day job if you are trading your time for money.
For example, a Freelancer in iWriters has completed an order and met the deadline to get paid.
In affiliate marketing, things are different. Write once, and get paid for life!
Here is what I mean.
There are a couple of reviews(products I promote) that I wrote in 2015.
To your surprise, they are still ranked on the first page of Google and bring me a continuous flow of random sales.
#6 No Worries about Job Security
Most people don't love their jobs because they may be snatched from them in daylight living with no job.
On the other hand, freelancers, I hear complain about a "low season".
This leaves me with a lot of questions about job security.
With affiliate marketing, you get paid for your efforts.
Affiliate marketing will never be dry.
People are shopping and searching for products at any time of the year, although there is a spike in sales during holidays.
# 7. You'll be Having an Asset

You read that right.
You own a website.
On the other hand, with freelancers, you do not own the content. You'll have to keep writing to make money!
A website is an asset that appreciates over time.
At a later stage, you may even sell it for profit like Ramsey from Blog Tyrant. (Hint: Sold at $20,000)
Which asset do you have with your day job?
Which asset do you have with freelancing?
The question remains.
Affiliate Marketing for Dummies 2023: Wrapping Up
Like any type of business, making money through affiliate marketing take time, hard work, consistency, and even money.
I'll be blunt here.
If you want to get started, you'll have to invest time, money, or both.
It doesn't occur overnight.
If you do not want to go through all the hustle of learning affiliate marketing learn about Affiliate secrets or wealthy affiliate.
If you think you can do most things by yourself, Get your hosting and domain exclusively here(paid Yearly)
Thank You For Being Here
I appreciate you, my friend. Without you, there would be no EliteAffiliateHacks.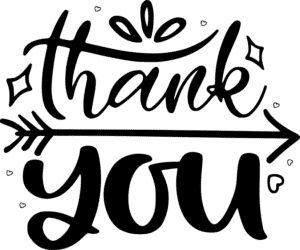 When I created it, I had you in mind and always strive to solve your problems by giving out the best from my experience.
I manage EliteAffilateHacks. You Own it.
I want to hear your stories too.
I want to know how I may help you or make this website better.
If you have a concern, you can email me or leave me a comment.
Since I'm Neither special, a guru nor a genius as most think, I treat all people equally and therefore respond to all emails and comments.
Let's make the Internet a better place.
Your Affiliate Marketing Mentor,
Use the Comments below and tell us what you think about  Affiliate Marketing for Dummies 2024 or why you are so deeply in love with it.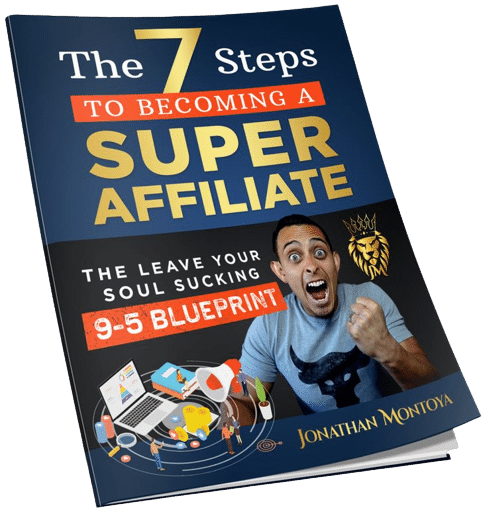 The Leave Your Soul-sucking 9-5 Blueprint
How To Quit Your 9-5 Job & Achieve Financial & Time FREEDOM