Listen up!
You are leaving so much money on the table if you are not leveraging the power of landing pages.
In this post. We are going to learn all the basics of landing pages the best in the market as Well a Give you the best Landing page Buiding Softwares in 2020 and beyond.
Let's dive right in. Shall we?
What is a Landing Page?
---
Well.
It will be damn to talk about landing pages if we don't know what that is.
According to Wikipedia, A Landing page is also known as a Lander(May also be called a HomePage), Static page, or Destination Page.
But why are we still moving in cycles?
Let me explain.
A landing page is where you showcase your offer(s) on a single page and persuade your potential customers to take your intended action.
It Could be:
Brand awareness

Showcasing Your Services

Signing up for the newsletter

Registering for a course

Purchase a product

Recommending your best resources

Any action you want them to take
What Are Landing Page Builders?
---
These are a set of tools that make the process of building landing pages a little easier.
In this list, Most of them have a drag and drop capability, mobile responsive, and have a FREE TRIAL. So, don't leave this page without trying one Landing Page Builder or if you are crazy, go try All of them out!
Simply Grab your preferred template, customize it, publish, Done!
You can use them for?
Creating a Membership Site

Selling your physical product

Have a giveaway

Creates sales pages

Build influencers blogs like this one you are reading right now

Create opt-in pages

Creat webinar pages

Have OTS(One-time-Offers) Upsells and downsells
Why is Using Landing Pages so Effective?
---
This is HUGE.
Here is the harsh reality.
Most people will not make their purchase decisions of your First, second, or worst even the third encounter.
According to Neil Patel, Only 3% of people who visit your site are going to make a purchase.
What about the remaining 97%?
All gone and clicking away from your site.
Sadly, they may NEVER come back again.
That's Why you'll need to use landing page builders or an exit pop to Capture their emails and use a tool like Aweber to send them content over time.
Landing pages are super effective since:
You can have a FREE offer or trial

You can showcase your expertise in the testimonials

You don't have to sell right away

You can sell to the same customers over time

You can give limited time offers that create scarcity

You can have timers on your landing pages to create an agency that is gonna trigger the "Fear of missing out"

You can proof by embedding a video

You can show Real-time, verified social proof that people are taking action. This creates a bandwagon effect. If they are doing it, why not me?
There you have it.
Using these Landing page Builders is too important for you to ignore using them starting today:
You are getting Free Trial to get instant access and start using them now

You are getting the fastest option to build something amazing since they are pre-made

They are less costly if you were to hire a designer

There are no technical skills required

They are already optimized for conversion

The design quality is guaranteed not to suck

You won't look Foolish 🙂 Just kidding
By now, you clearly understand why landing pages are so important and why you need to start using them today or get left behind in this competitive market.
Don't say I didn't WARN you!
Best Landing Page Building Softwares in 2020 and Beyond
---
Please note that this list does not by no means follow a certain order.
If you want any of your favorite tool included, feel free to leave them in the comments section(Fair Warning. Spamming with affiliate links will be automatically deleted)
Disclosure/Truth/Legal Common Sense: Some of the tools(not all) on this page contain affiliate links which means that if you choose to make a purchase, I will earn a commission. This commission comes at no other cost to you. Please understand that I recommend them because they are helpful and useful, not because of the small commissions I make if you decide to buy something. Please do not spend any money on these products unless you feel you need them or that they will help you achieve your goals.
Read the Entire Piece
While I have tried breaking Each of Each tool down in terms of pricing and features, It is prudent to notice that some have more tools inside the like Autoresponders and other Goodies. Some have One-time fees while others you have to commit monthly. Some are more expensive than others. So check each of the tools and see which one fits your marketing needs.
Ready? Go!

#1. ClickFunnels
---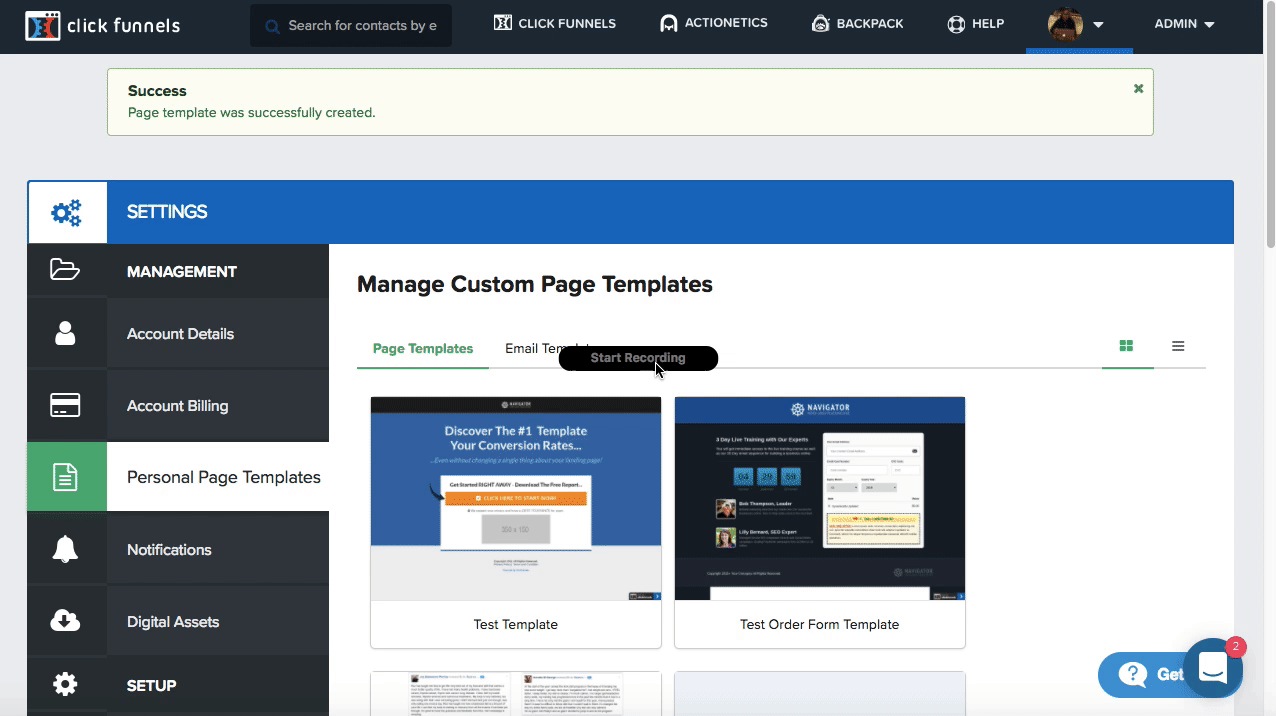 When people think of funnels, the first thing that comes into mind is ClickFunnels since it has been leading the market for years and used by thousands of Elite Entrepreneurs.
Hey You,
If you are online and like browsing on Facebook, you may have come across Russell Brunson.
He is the Guy Behind ClickFunnels.
ClickFunnels is more than just a funnel builder.
With Funnels that are proven to convert, it is worth trying out.
Simply Grab a highly converting template, edit, and boom. You are done.
Here are some things you can do with ClickFunnels:
You can Create Webinar pages

You can Create Sales Pages

You can create highly converting Funnels

You can Have 1-Click Upsell

You have your shopping cart

You can send emails and automate your entire business

You can easily develop your Affiliate program
ClickFunnells Come with a 14-day Risk-Free Trial
ClickFunnels has 2 prices $97 and $997. That is basic and etison suite respectively each one of them having a 100% 14-day risk-free trial.
#2. BuilderAll
---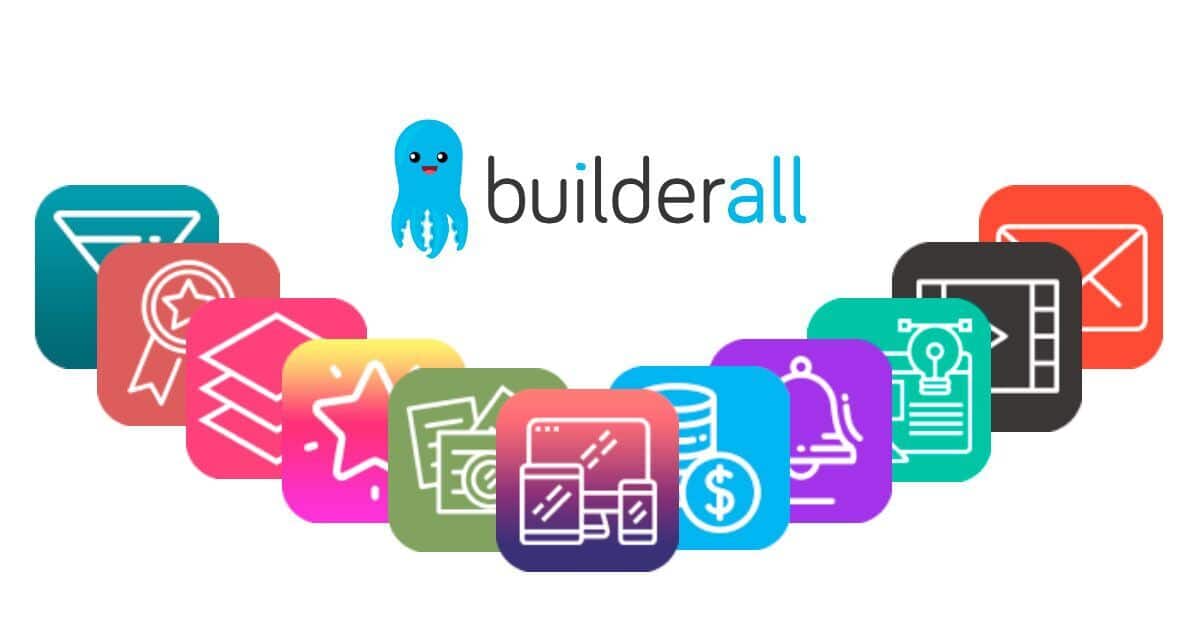 In their sales page, BuilderAll claim to be an All-in-one Marketing Suite to Automate and Run a Sustainable Business Online.
In 2017, BuilderAll took the Internet by storm and you would hear everyone talking about it.
Since then, it has become one of the biggest ClickFunnels Alternative.
Keep in mind that they are some people that are completely unwilling at all to switch from their favorite tools.
Ideally, it has all the tools that you get with ClickFunnels but ClickFunnels having been in the market for a longer time.
Besides what you get With Click Funnels You:
Create and Host up to 25 websites inside BuilderAll

Can create Your Own Chat Bot(Instagram and Facebook)

Can Create an App

Have a Drag n Drop Website Builder

Have MailingBoss Autoresponder(Up to 10k Subscribers)

Have Marketplace where you can sell your products and get affiliates to promote you

Can Create animated videos

Can have a Click map like Crazy Egg

Have Social Proof like the one from proof

Have Push Browser notification

Roulette creator for more clicks to your offer
Cost $49 and comes with a 7-day free trial.
In terms of pricing and Features, NONE beats BuilderAll
#3. OptimizePress 2.0
---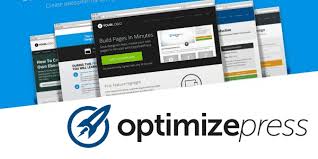 Look:
Most of my pages on this site are Built with OptimizePress 2.0 including my Homepage.
You can achieve most of the things that can be achieved with ClickFunnels Basic.
Interesting-eh?
Here are some uniques features:
Integrates with your favorite like Stripe, Paypal, Wix, ConvertKit, InfusionSoft, Aweber, Get Response, and more.

Ability to sell and deliver your courses

Create Stunning Webpages on your WordPress editor

You can use it on your own WordPress Site
What is interesting about Optimizepress is that you pay a One-off Fee and an optional Yearly renewal fee.
Pricing is currently at $97(Basic) $197(Enterprise) and $197(pro)
That was not a mistake, you can now get the pro account for only $197!
#4. Thrive, Architect?
---

More than just a Landing Page Builder.
You need to Build Conversion Based Websites.
Do you see it?
With Thrive Architect, you can achieve that with Ease and Build Conversion Based Websites just like John Lee Dumas From Entrepreneur On Fire.
The Main Features Include:
Thrive Themes: The best Conversion based WordPress clean and Clears themes with lightning speed and with features that make your life easier.
Thrive Leads: Easily Capture leads and grow your list faster than ever before
Thrive Landing Pages: Instantly create and publish stunning pages on your site
Thrive Clever Widgets: Publish widgets on specific areas of your site and posts
Thrive Headline Optimizer: Test and generate headlines that get more clicks and therefore generate more traffic.
Thrive Ultimatum: The Ultimate Scarcity Tool for WordPress. Increase scarcity by Adding Timers for your WordPress Site
Thrive Ovarian: Easily add testimonials and social proof to increase conversions even more
Thrive Quiz Builder: The Perfect solutions to get personalized insights and segment your list according to their needs
Thrive Comments: Use the power of comments. It has great features like upvoting and downvoting 

Create popups with ease to capture leads or take a certain action

Create bars for special announcements and offers
Thrive Membership Can only be paid Quarterly or Yearly. Get 24% discount the yearly option at only $228(that's $19 a month) or $588(Only $49 a month)
#5. LeadPages
---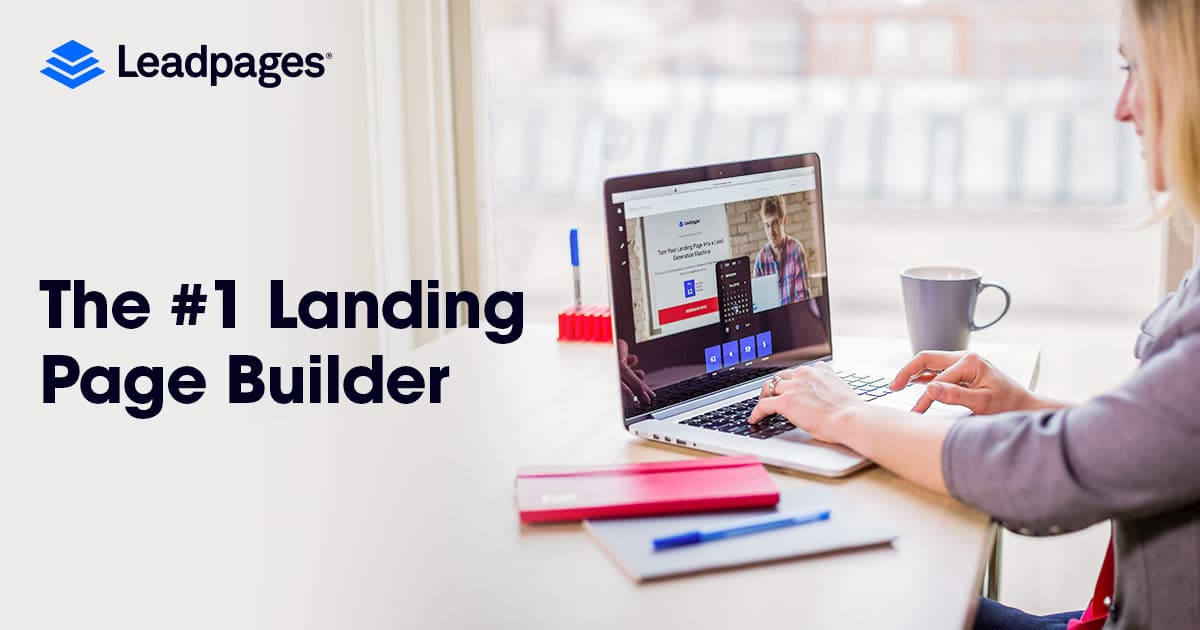 Do they lead the Landing Page Market?
It's the recommended Landing page builder by SmartPassiveIcome with Pat Flynn
Let's see together.
Create Unlimited pages

Grow with ease. No additional charges after growing

Lead magnet delivery system

You don't even need to have a website

Integrates with most of your favorite app. Ie, Zappier, ConvertKit, Aweber, Getresponse, Wix and more

Mobile responsive templates

Easy A B testing

Easily integrates with Facebook ads to get you more traffic

It comes with a simple WordPress plugin so you don't have to abandon your lovely site.

SEO Capability

Live weekly QnA
Price ranges from $37, $79 and $321 depending on your marketing needs and the level of your business(Yearly options are also available where you save big)
#6. Kartra
---
I know:
But didn't we just say that these Tools are not following any particular order?
Kartra is owned by Genesis Digital LLC
Kartra is more than just a landing page creator.
Build your membership site, deliver content(even in a drip), Upload videos and run automation based on customers actions

Ability to have other affiliates sell your products with real-time analytics

Sell both physical and digital products with the commerce feature

1-click Upsell and downsell. No need to enter credit card information twice.

Cart Abandonment follow-up to encourage more purchases

Automate everything so that your business runs 24/7

Pre-designed beautiful landing pages in minutes

Create proven to convert funnels with ease even if you are not technical

Design And launch Automated Funnels in mere minutes

Send your emails from expertly-designed emails and trigger actions

Host your videos(If you don't like people to embed them)

Live chat support with inbuild automated email replies
Kartra comes with a $1 14-Day Free Trial. Seriously!
Thereafter, you'll be billed $99 or $199 depending on the plan you choose.
#7. Kajabi(Formally NewKajabi)
---
This tool has been featured in highly Authoritative sites Like Forbes, Enterepreneur, Inc, CNBC, Business Insider, and Time.
Its now time to Feature it on EliteAffiliateHacks 🙂 
Kajabi Will give you everything you need to create, sell, and market your digital products.
Ouch!
It comes with your investment of course.
Here are the main features:
Create Straight forward Funnels(That's what Bought you here anyway)

Create an online course and customize its deliverability

Done-for-you customized membership site.

Ability to collect payments using the in-built shopping card

No transaction Fees as the competition. Set your prices

Customize the Checkout process

Live chat and email support

Email automation included with your Membership

Create your very own website and host them in Kajabi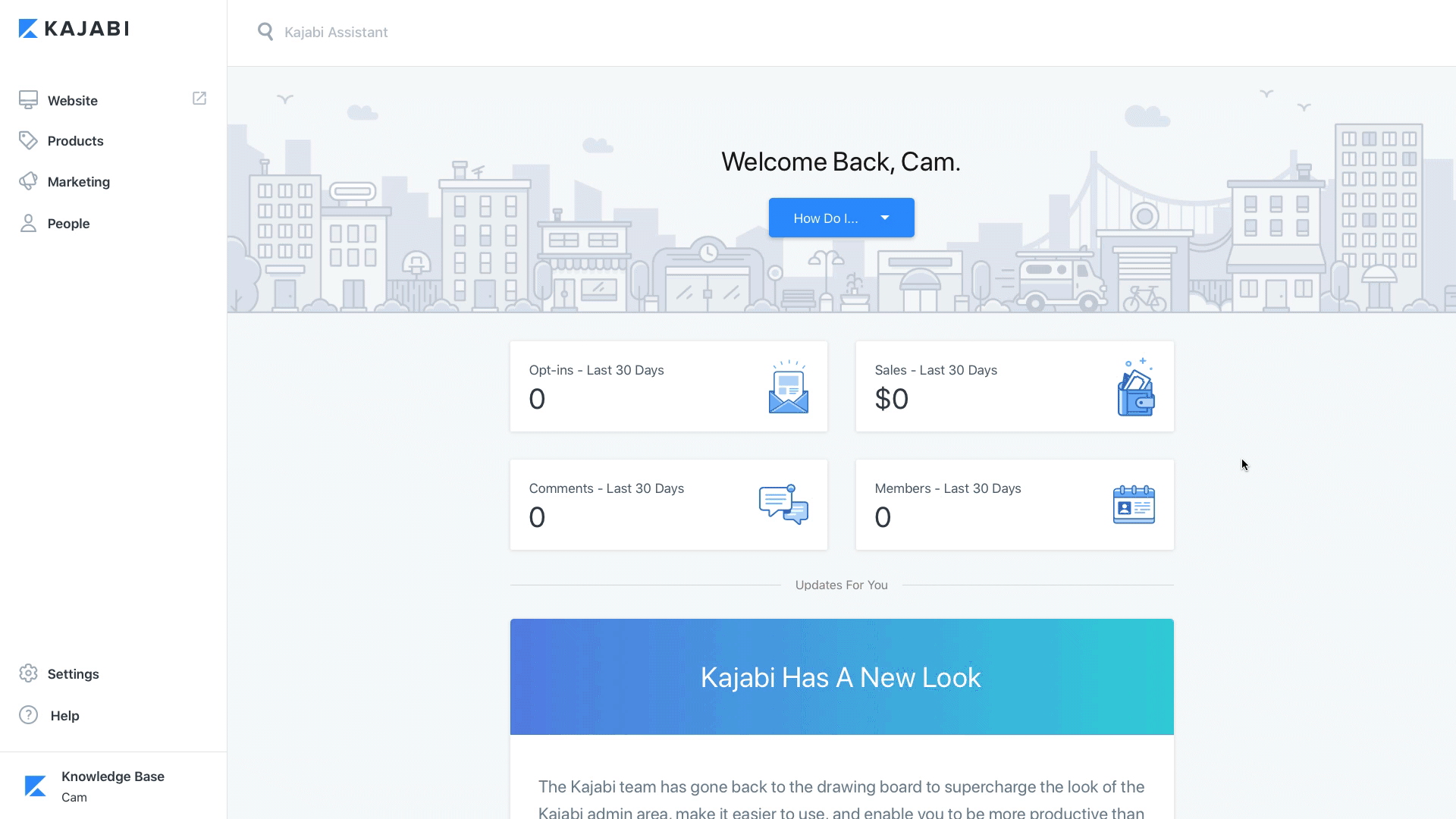 Kajabi has 3 pricing plans Each coming with a risk-free trial. So no risk on your side.
Kajabi Pricing includes: $149, $199 and $399(Paid monthly)
#8. Instapage
---
Starting at $99/month- Billed annually for up to 30,000 unique visitors, you can create pages with ease with their 200+ Templates.
On their sales page, they claim to be "The most powerful landing page platform for marketing teams and agencies"
According to the company CEO(We had a personal, one-on-one touch), The company was purpose-built for larger advertising teams and agencies.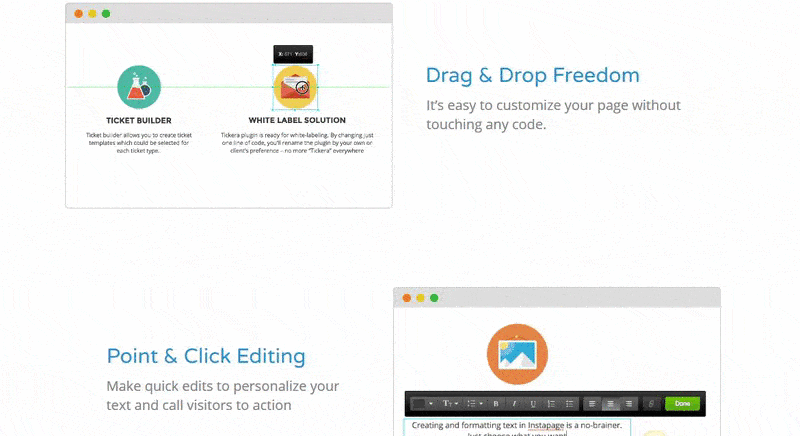 Key Features:
Global Blocks to Update all your pages with a single click

Ability to work as a team

Mobile responsive landing pages

Ability to integrate with most of the software including Google Analytics

See your Heatmaps and see where people are Clicking more

Build and believe in minutes
Get Your Free Trial Today!
#9. Unbounce
---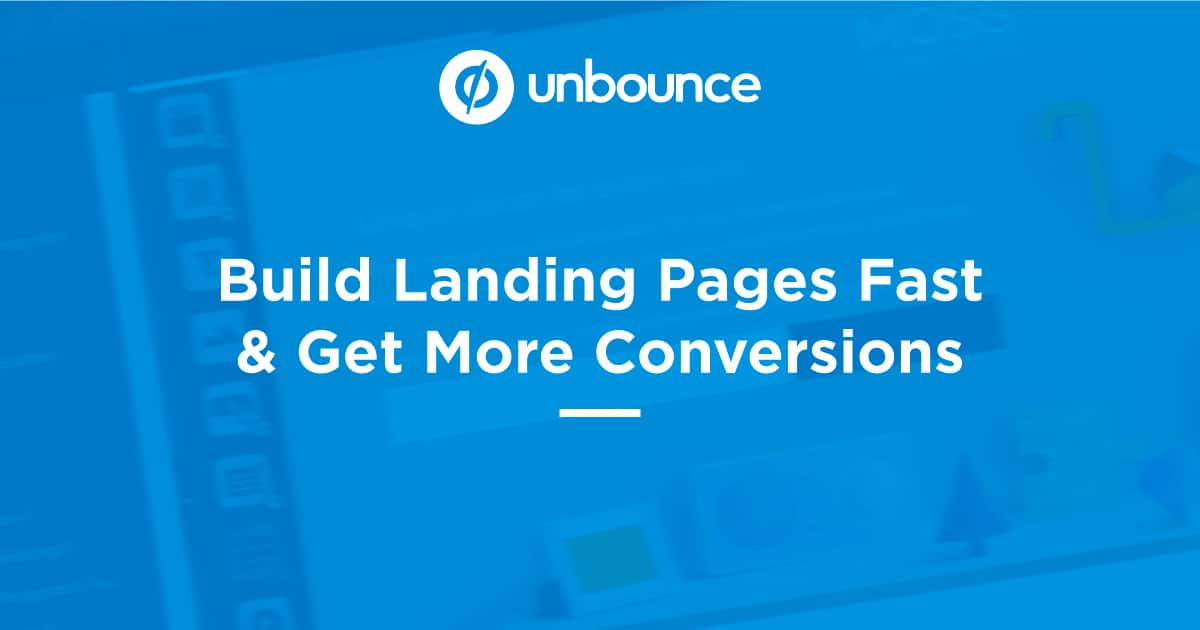 "Ditch your other landing page software. Try the best landing page builder for reducing turnaround time & converting more traffic — no coding needed."
That was the result I found.
Do you want your hard-gained visitors aka potential customers to bounce back and make a purchase on another website?
No one wants that.
We want them to stick around and probably make a purchase to keep us online!
That's the general idea behind unbounce.
Key Features:
175+ Templates to Choose from

Hassle-Free create pop-ups

Ability to offer a discount code

Get your pricing pages in place for your next product

Ability to have a flash sale. Who doesn't love discounted products?

Carry out website surveys

Add your trending content automatically and give it even more exposure

Great landing pages for PPC.
Unbounce comes with a 30 Day Free Trial. Therefore again, no obligation on your side.
Here is the price break-down.
—-->$99/month- 75 LANDING PAGES, 8 POPUPS & STICKY BARS
—-->$199/month -150 LANDING PAGES, 16 POPUPS & STICKY BARS
Their last price is not only unclear but also a little bit expensive claim
#10. WishPond
---

Wishpond comes at a fairly price and closes our list today.
What can I do with Wishpond?
Building landing pages

Conduct social content to get more exposure to your brand

Create unlimited pop up to capture emails

Send email drip campaigns to your list

Ability to have your Custom CSS(If you love coding)
Wishpond Comes with a 14-day Free Trial with price ranging from $49, $99, and $199 all billed annually.
Wrapping All this Up
---
Having a landing page is essential for everyone who wants to build a presence online.
Not only does it keep your content online 24/7/365 but it also makes it possible to capture potential customers email who may buy from you in the future or just help your brand get more exposure.
You are losing so much money if you haven't yet started using landing pages because they are less costly and fairly priced to use pre-made templates rather than hiring a designer.
That is it for the Best Landing Page Building Softwares in 2020 and Beyond. Which is your Favourite Landing Page Builder? Leave them in the Comments Below!