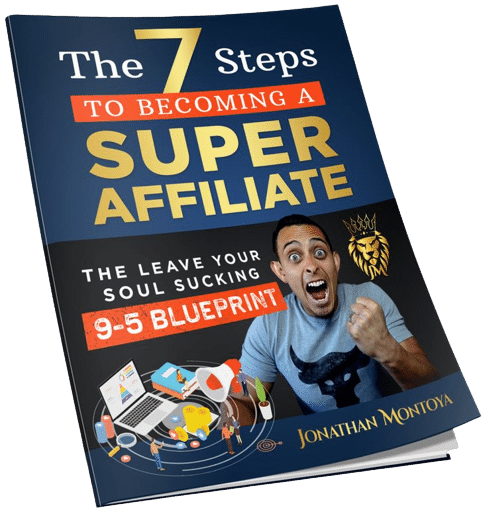 The Leave Your Soul-sucking 9-5 Blueprint
How To Quit Your 9-5 Job & Achieve Financial & Time FREEDOM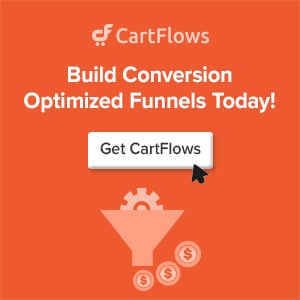 Creating sales funnels is a corner-stone stone of any marketing website. Today, we will discuss how to build high-converting sales funnels with WordPress using CartFlows.
Sales funnels make the buyer journey easier.
Unlike landing pages where, you have only one objective, with a sales funnel you can sell multiple products inside the same funnel which can act as a recurring revenue if you are promoting recurring affiliate programs.
A well-designed sales funnel is what will determine if your leads will covert or not.
This will determine the buyer's journey. That is from a casual visitor to a lead, to a customer then to a returning buyer.
Although this process may be complicated, it is not with the help of Sales Funnels software that we will discuss.
Surprisingly 96% of visitors who come to your website are not ready to buy.
Sales Funnels can be used to boost sales almost instantly.
What is a Sales Funnel?
In marketing, a sales funnel refers to the steps that someone takes before they become a paying customer.
As a marketer, you know the pain of trying to rank website articles only to make zero sales for your efforts while you have your website receiving organic traffic.
This happens often but you can reduce it by mastering how to use sales funnels.
There are stages that one takes to build a successful WordPress sales funnel as they will be discussed within the article.
What will you Need to Set Up a Sales Funnel in WordPress?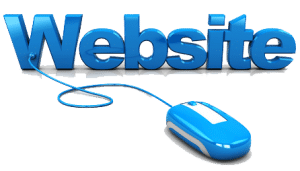 No need to abandon your WordPress website as you can structure your sales funnel inside WordPress.
Here is what you will need:
Why are Sales Funnels Builders so Effective?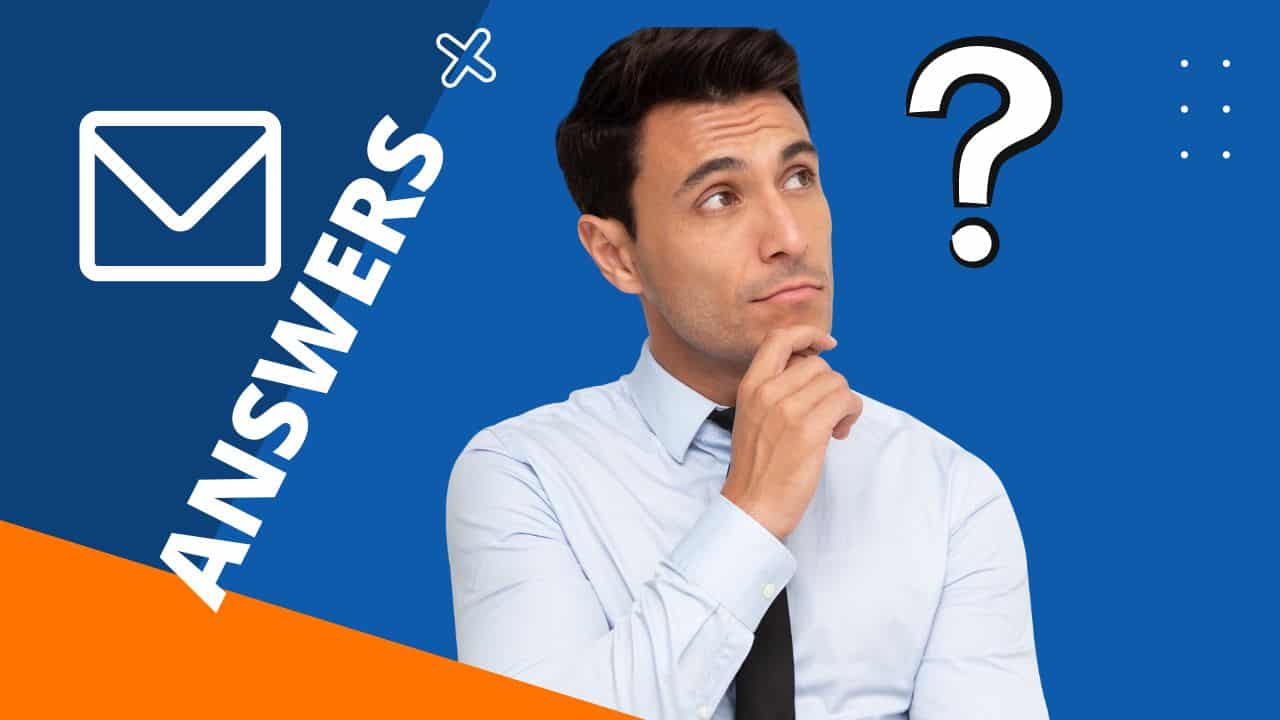 Mastering the sales funnel is effective because you clearly understand the customer journey from awareness to becoming a customer.
This enables you to determine which areas of the funnel need to be improved or removed.
You can therefore invest in the best marketing tools to make your funnel profitable.
But Why are they effective?
You have a marketing strategy: You need to create awareness about your brand before people can trust you with their wallets.
Pre-designed templates: No design skills? No worries. You will have ready-made templates to make your sales funnel to convert more visitors.
Build trust with a potential customer: This can be achieved by displaying testimonials on your sales funnel. People love to read reviews and testimonials before they make a purchase.
Multiple offers: You can have upsells, order bumps, upsells, and downsells.
Follow Up: Following up with your leads increases the cart value
An easy call to action: What do you want users to do? That is: "Buy now", "Donate Now", "Join Now" and so on
You can give bonuses: Did you know that bonuses can increase conversions? Make your bonuses add more value and compliment your offer.
Limited time offer and discounts: There is no need to wait. Create urgency with timers and limited-time discounts.
A/B testing: Test your sales funnel. Let the best win.
What are the Steps within a Sales Funnel?
How will you move people from casual visitors to becoming paying customers?
A sales funnel has 4 main steps. They will be discussed in detail.
Top of the Funnel
You are completely new in the game.
You want to get as many eyeballs as possible to your offers.
In this stage, you are not focusing on sales but want to make prospects aware of your brand.
Some ways to attract people to the top of the funnel include:
Creating videos for video platforms like YouTube, TikTok, Facebook, and Pinterest
Learn SEO basics to rank for high-traffic keywords
Get interviewed as an expert within your industry.
Be active on social media, especially in Facebook groups
Blog. The easiest way to drive organic traffic
Offer Free tools. Neil Patel acquired Ubersuggest which brings in thousands of visitors per month
Offer Free books. ClickFunnels have mastered how to use Free+ Only pay for shipping to bring thousands into the sales funnel.
Middle of the Funnel
People already know about your brand and engage with you.
At this stage, you want to nurture them and increase trust.
You should understand that this stage may take months to make your customer confident with their purchase.
For that reason, some affiliate programs like Wealthy Affiliate have lifetime cookie duration.
How to make this stage effective:
Create a blog – Share how to use your product with your audience a  be a resource
Diversify your traffic sources – Go to other traffic channels like YouTube and TikTok
Retarget your potential customers with discounts to increase conversions
Offer pre-sell support – Give solutions even if they have not yet decided to make a purchase
Disqualify prospects – Make your product stand-ou and disqualify people to minimize refunds
Follow up – create an email sequence to follow up with your prospects
Have a knowledge base and an FAQ – Answer potential questions that may be preventing them from buying.
Bottom of the Funnel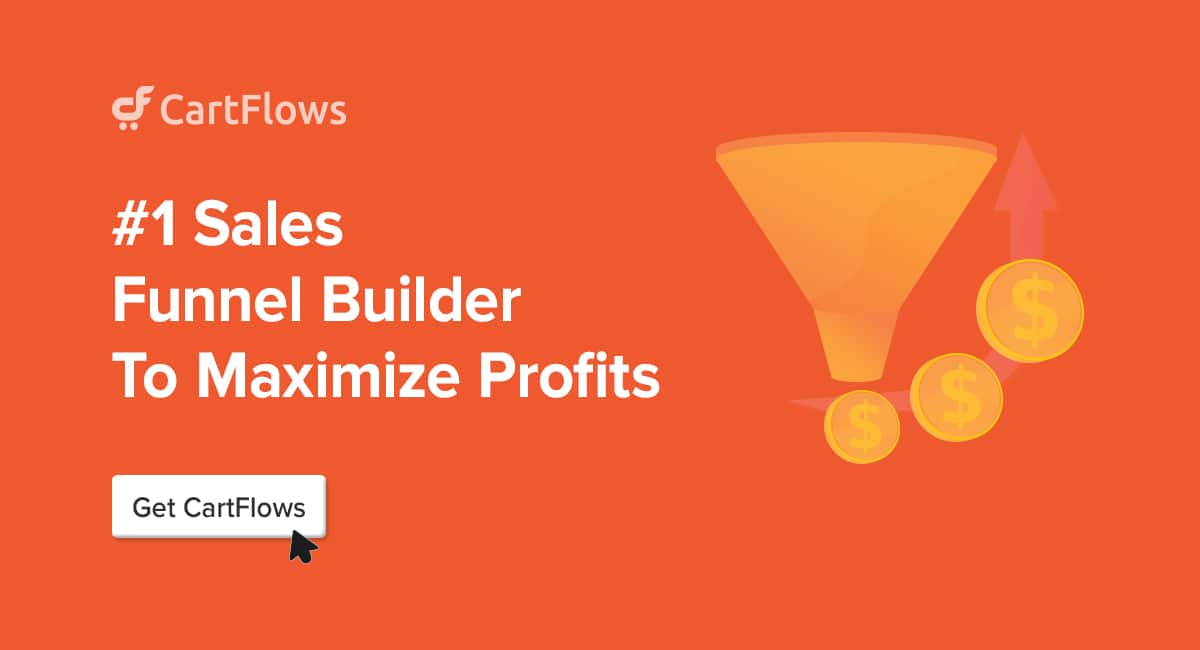 Your brand is known and trusted.
You have also nurtured your list.
This is important because it is where the same is made.
Simple mistakes could cost you thousands of dollars.
How to make this effective:
Use fast hosting for your Sales Funnel. No one is ready to wait for your pages to load. Make them swift.
Optimize your landing pages – The first thing a customer sees
Have a clear call to action – A simple "Buy now" button will do the trick
Have count-down timers – Creates scarcity and FOMO(Fear of Missing Out) effect which increases conversions
Make sure your payment processor work and where possible, use multiple.- Include PayPal and Stripe
Have a live Support – Someone may be having pre-sale questions. An answer will boost confidence.
Show activity on the website – Show off that people and engage and engage with your testimonial – There is a secret Potentials. Potential customers want to figure out what your product can do for them
Give Free trials but capture credit card information – Gives the customer to experience your product before they invest in you.
Don't ignore abandonment – A internet connection or a broken link can result in Follow-up
Follow-up is Retention.
Retention and Re-Engagement
You have already made a sale. So what?
Have a vacation in Bali?
The butter journey does not end there.
Since they trust you, it is easy to buy from you over and over again.
How to Optimize this stage:
Support is everything- Don't leave your customers stranded. Offer timely responses
Invite them into your inner circle – From Facebook groups to interviews
Have a monthly subscription to add a stream of income
Have a members-only community or forum
Offer more value without increasing the price to members already in. – Creates customer loyalty
Engage them in developing your product – Show them that you value them and their feedback
Ask for testimonials – Use them on your landing pages with their consent
Have customer-only offers and early bird access- Make them special for your brand
Keep following up on email campaigns
What is AIDA and its Impact on Conversions?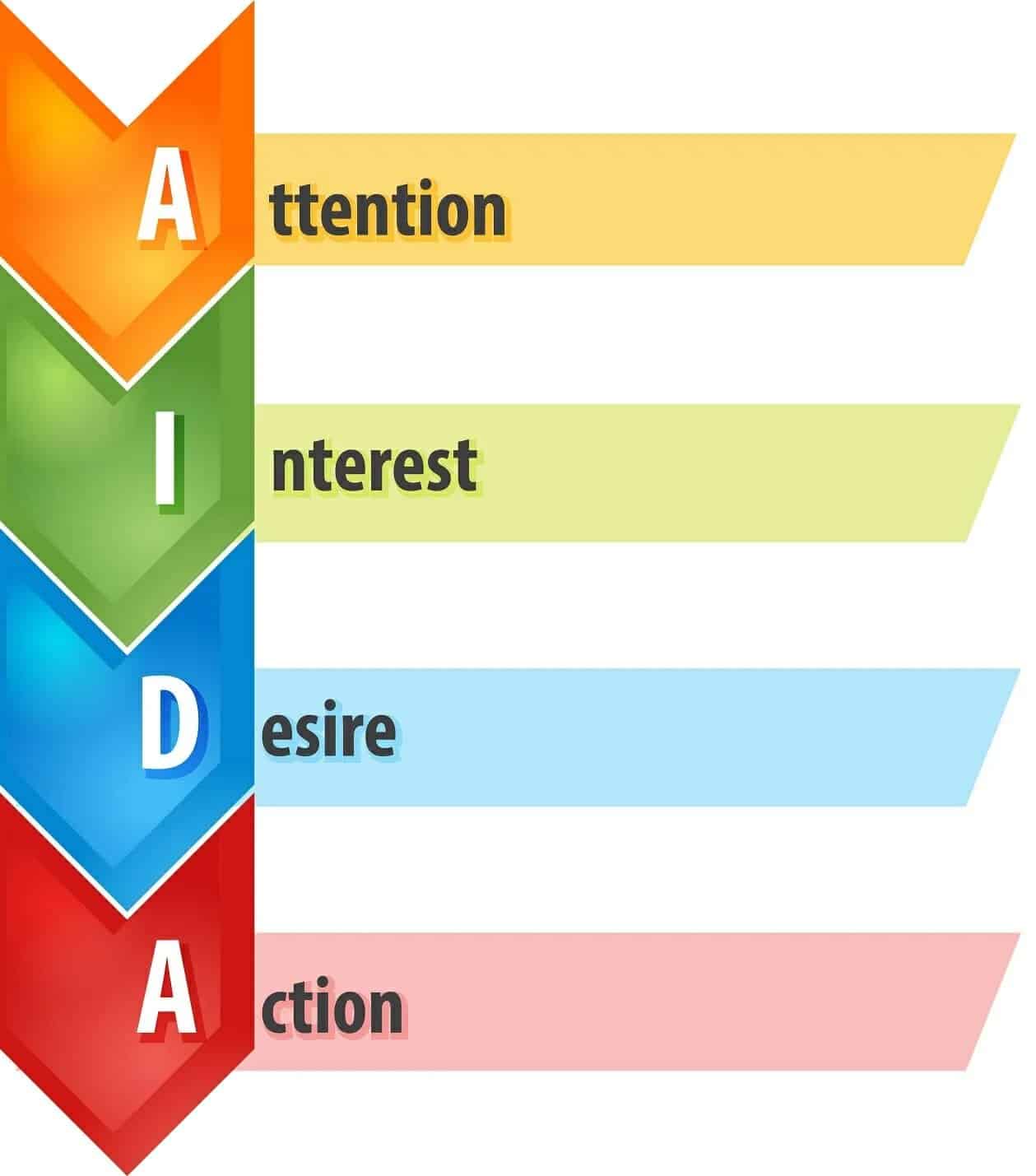 AIDA is an acronym that stands for Attention, Interest, Desire, and Action.
AIDA model in marketing refers to the steps a customer goes through in the process of purchasing a product.
Attention
No one knows about you and your brand.
How will they get to trust you?
This stage makes people know you and about your brand.
Normally achieved through advertising.
You have to stand out to get noticed beyond your competition.
Interest
A potential customer has heard about your brand.
How do you make them aroused?
Have a piece of detailed information about your product and show what they will get when they make a purchase.
Desire
Show them why they need the product and relate with them.
This can also be achieved by using emotions and showing them why they need the product
Showcase your product and give testimonials. Video testimonials connect more with the audience.
Action
This is the final stretch.
Work on your checkout pages and customer support.
Include a clear call to action and make sure that all links work
You can also include trust seals and guarantees to build trust and confidence.
What do you Need to Build a WordPress Sales Funnel?
Building a WordPress sales Funnel is a Process and takes some steps to make them successful.
You will need various building blocks and combine them to have one piece.
A Marketing Plan with Defined Goals
We will use the SMART approach.
Specific: Clearly highlight what your funnel will be done and which software you will use
Measurable: Check how your pages are converting and track your progress
Achievable: How many units do you want to sell with your funnel?
Relevant: Can your potential customers relate to your brand? What are their beliefs?
Time-Bond: How long will it take you for the funnel to be live?
Marketing Content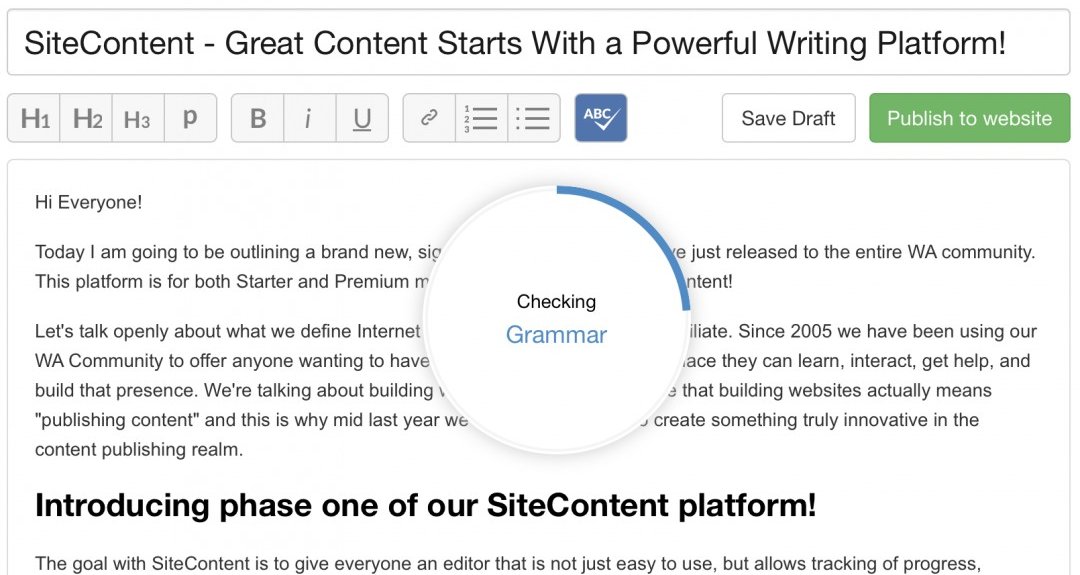 Although advertising works well, creating content works even better and only attracts people who are interested in what you have to offer.
Here is the best content:
Video: From YouTube, TikTok, and Instagram. Get active
How to guides: Showcase your product
Reviews: Give reviews and review access to leaders in your industry
Comparisons: Compare your brand to a competition
Be active in groups: Use groups to establish yourself as an authority
Install WooCommerce
WooCommerce is the world's most popular open-source eCommerce solution.
Why Woocommerce?
Create stunning storefronts for that nice first impression
Showcase both physical and digital products
Create membership and affiliate area.
Connect 2ith 100+ payment gateways
Easily configure your shipping options.
Install a Sales Funnel Plugin
CartFLows is one of the best sales funnel builders for WordPress.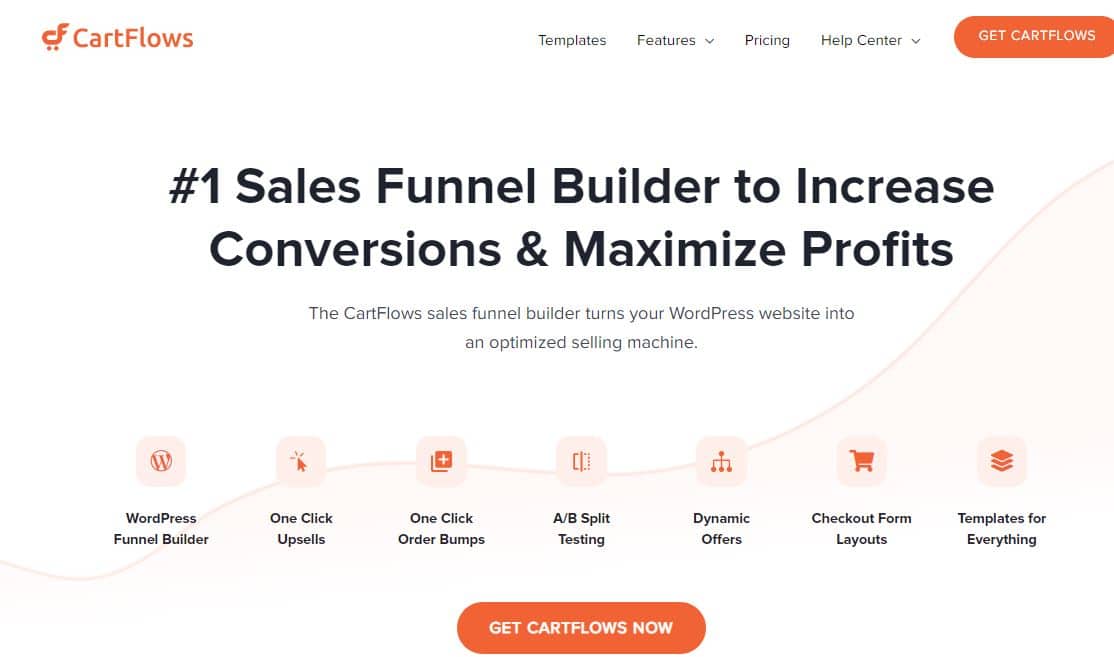 CartFlows is the best WordPress landing page builder for eCommerce.
CartFlows landing page builder helps you increase conversions and maximize profits.
Key Features:
One-click upsell
order bumps
A/B split testing
Conversion templates
Dynamic offers
Cart abandonment
Lead generation
Create Landing Page and Thank You Pages
Potential customers are now aware of your product.
What are they going to first encounter when they interact with your website?
Although there are many landing pages, CartFlows makes it easy to build a landing page inside WordPress.
Install Analytics and Track your Progress
Install Google analytics and see your traffic source.
This helps you to understand where you should put more focus on and the campaign that you need to spend more money on.
You can also split test and check the pages that convert best.
CartFlows helps you create high-converting sales funnel since it has all the tools in one place to create a successful WordPress sales funnel.
How to Build a Sales Funnel in WordPress using CartFlows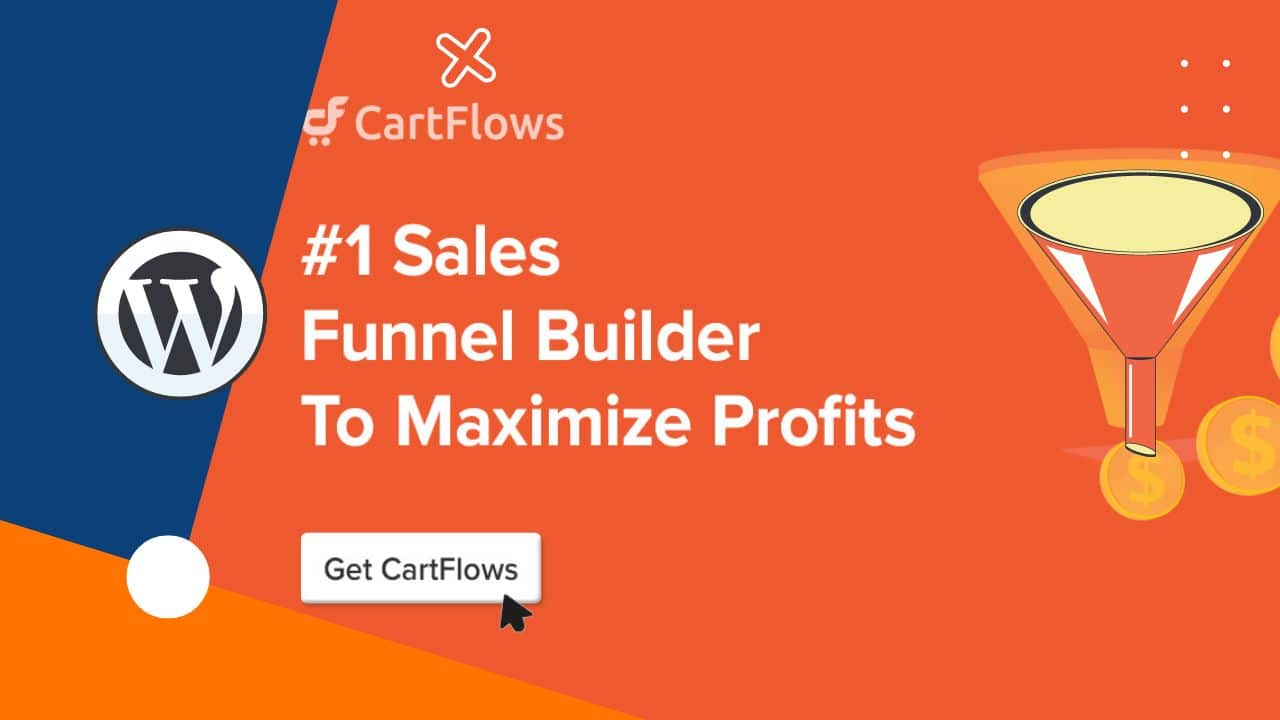 Creating a sales funnel is easy in WordPress using the available themes and plugins.
Step 1: Choose your Hosting
WPX is the fastest and most reliable WordPress hosting.
What I like most about them is their timely live chat support.
Do your research and host your website as per your wish and your budget.
Although some hosting gives you a free domain, always buy from a third party like NameCheap.
Step 2: Choose your Theme
Astra has over 100 templates that you can customize for your store.
It has flexible design options and you can use page builders like Elementor.
Step 3: Install WooCommerce
WooCommerce is the world's most popular open-source eCommerce solution.
You will be prompted to follow the Set Up wizard which takes you through the steps of setting up a store.
Step 3: Install CartFlows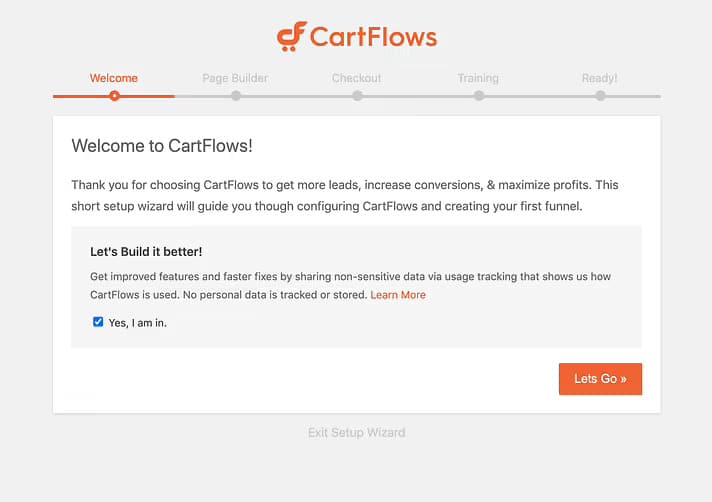 Go to Plugins > Add New page in the WordPress dashboard.
Then search for CartFlows.
After installation, you will be prompted by a setup wizard which makes the process easier.
When you are done with the setup, you can create your first flow.
Go to CartFlows > Flows  > Add New.
When you are done, click import flow.
Step 4: Design and Optimize with Page Builders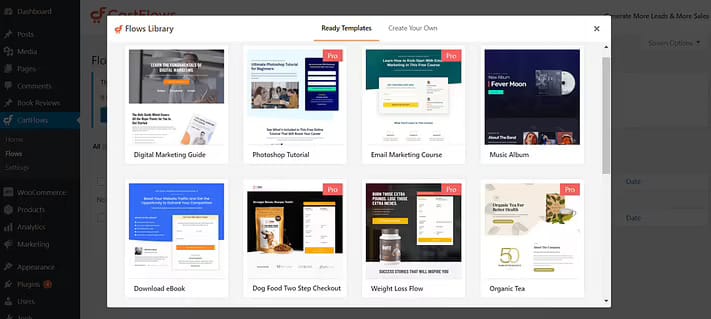 Carflows work seamlessly with your favorite page builders like; Elementor and Divi.
On top of that, it also comes with a set of templates that you can edit and customize.
Step 5: Enable Split Testing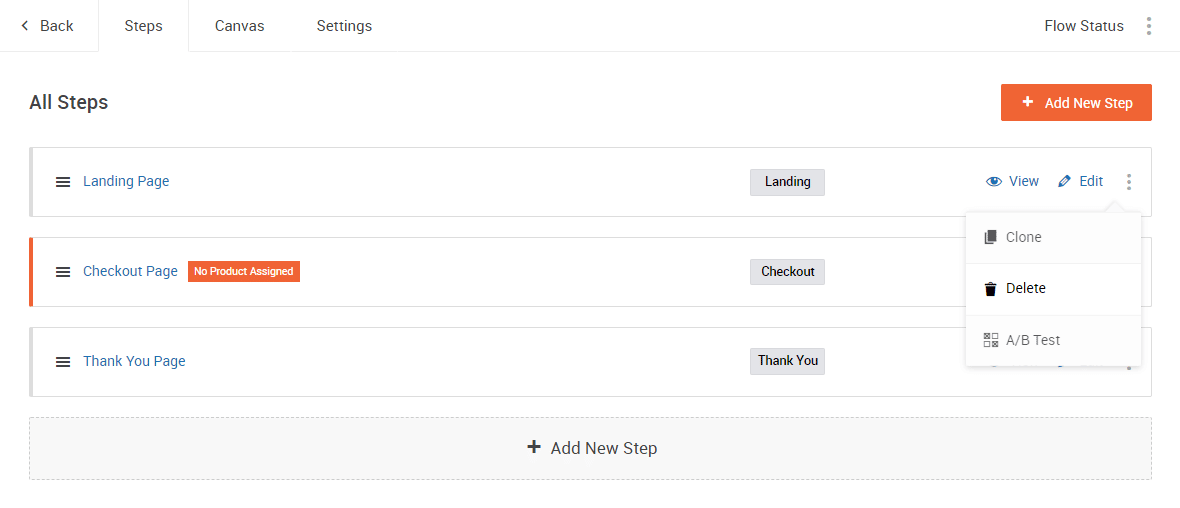 A/B testing is essential to determine which version of the page performs best.
You will need real visitors for your test to be accurate in your experiment
Step 6: Enable Google Analytics for Tracking

Go to CartFlows > Settings and select > Google Analytics
Tick where you want Google Analytics to track inside CarFlows.
Step 7: Create a Newsletter
The choice of your newsletter is endless.
Choose the one that fits your budget and test its deliverability before you decide to invest.
At this stage, you can re-engage with your audience and nurture them.
You can also send limited-time offers and occasional deals for your funs.
Testing Your Sales Funnel
Testing your funnel is achieved by comparing not just two pages against each other, but multiple pages that are related and are all part of your sales funnel.
Once you find the page that is working best, you can optimize it and pump more traffic to it.
Closing Thoughts on How to Create a Sales Funnel with WordPress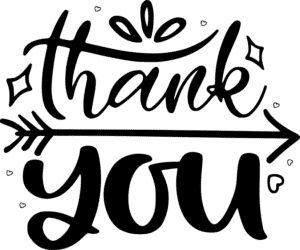 You now know the steps to build a funnel and what a sale funnel is.
You also know the importance of sales funnels and the steps involved in each funnel and how you can optimize them to boost sales for your store.
When you know the customers' needs and desires, you only need to put your offers in front of the right audience with a sales funnel in place.
That is how to build high-converting sales funnels with WordPress with CarFlows.Have concerns about Sales funnels or CartFlows? Drop them in the comments section.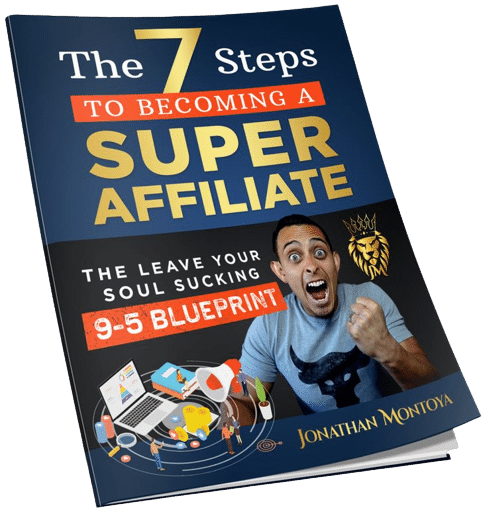 The Leave Your Soul-sucking 9-5 Blueprint
How To Quit Your 9-5 Job & Achieve Financial & Time FREEDOM