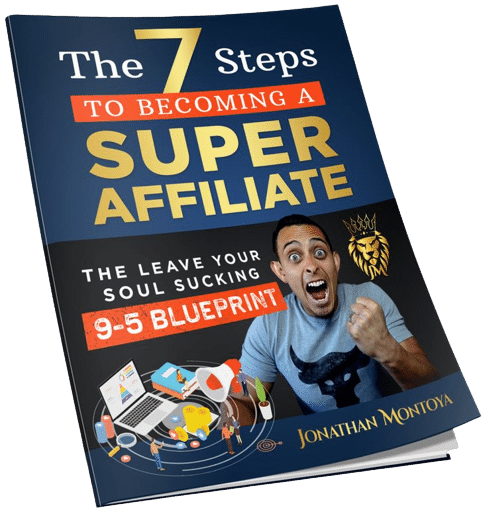 The Leave Your Soul-sucking 9-5 Blueprint
How To Quit Your 9-5 Job & Achieve Financial & Time FREEDOM
Welcome to my  Spencer Mecham's Affiliate Secrets 3.0 Review 2024. (They have been Affiliate Secrets 1.0 and Affiliate Secrets 2.0)
When each version is updated, the price increases, but don't worry since if you get it now, you will get the updated version for FREE.
Well, Do you think that there are Affiliates' Secrets that other super affiliates are not sharing with you?

There are so many affiliates and affiliate marketing courses that promise to help you create your dream lifestyle within the shortest time.

While some of them deliver what they promise, you will agree that the information is overwhelming and makes the process even harder to implement.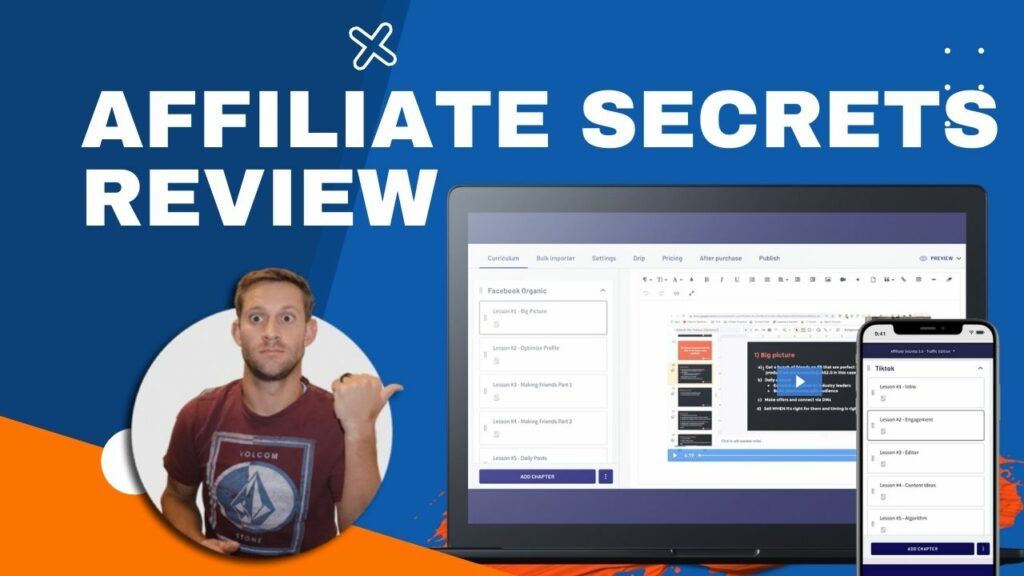 That's Where Affiliate Secrets 3.0 Review comes to your rescue.

Here is what you will learn in this review:
What is Affiliate Secrets 3.0
Who is the creator of affiliate secrets(Not Spencer Mecham)
Who is the Affiliate Secrets Course for?
Who affiliate secrets are not for
What is the relationship between ClickFunnels and affiliate secrets
What's the price of affiliate secrets
My final thoughts on Affiliate secrets
Alright, let's not get into the Affiliate Secrets 3.0 Review. Shall we?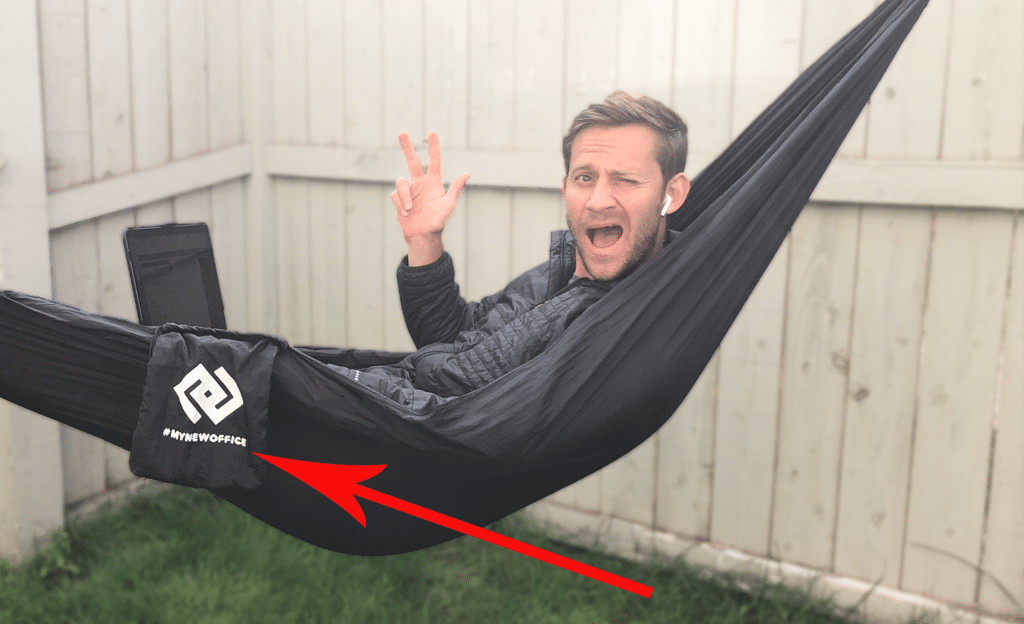 Name: Affiliate Secrets 3.0

Creator: Spencer Mecham(The #1 ClickFunnels Affiliate)

Website: Builderpreneur.com(Click to learn more) or Register for this FREE training.

Price: $1,497 one time for lifetime access, $600X3 or, $197×8 during Black Friday and Cyber Monday
FREE Case Study: How to Make $10,000 in 30 Days Flat
Note: If you decide to buy, Click on the scroll to top button then buy from the links above.
Make sure you clear your cache & cookies before purchasing or opening links in incognito so you don't miss my bonuses.
Related: 27 Best Affiliate Marketing Hacks for Beginners 2023 to Boost Your Revenue Instantly
What is Affiliate Secrets 3.0 Review?
Affiliate Secrets 3.0 is a step-by-step affiliate marketing training that gives you over-the-shoulder training from choosing your niche, validating your business idea, launching it, and automating everything to have a consistent flow of income.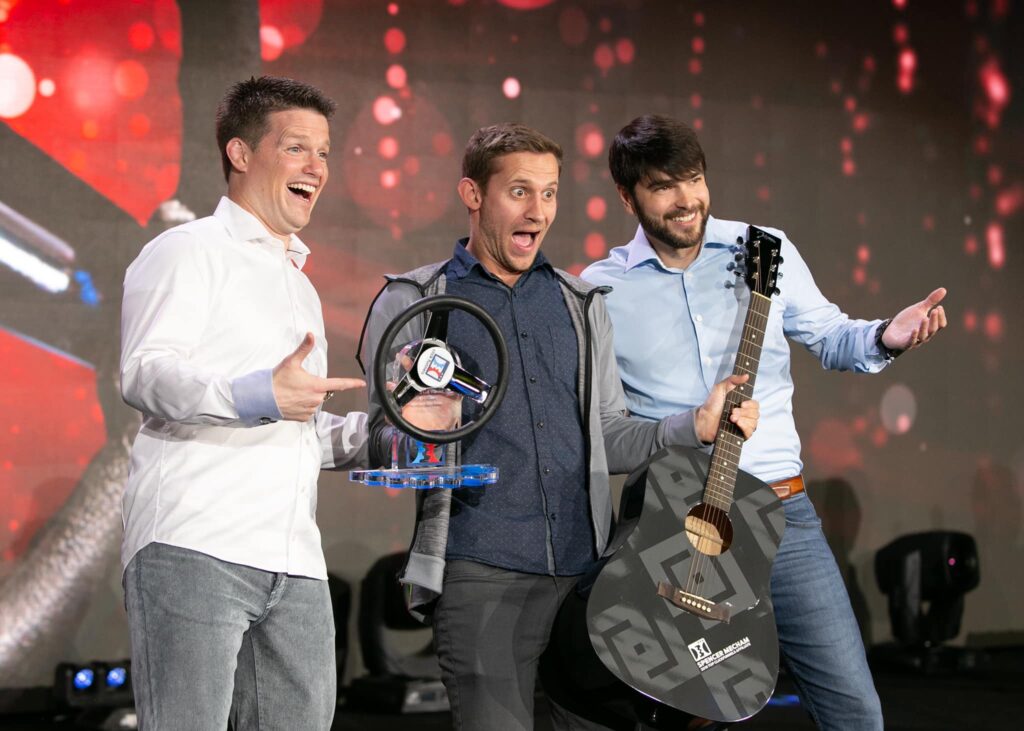 With 31% of publishers saying that affiliate marketing is one of their top three sources of revenue, you cannot ignore the power of affiliate marketing
The creator ensures that the course is always up to date with what is happening in the marketing world.
In every upgrade, the price always increases. We don't know what the cost might be next time they update the course.
It has become one of the favourite choices for marketers who want to up their game as it has created a lot of success, as you will see in the next section about the creator.
Who is Spencer Mecham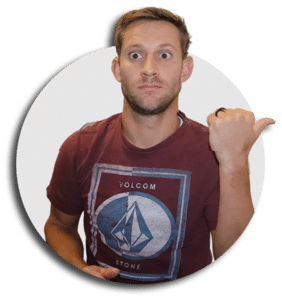 Spencer Mecham is the #1 ClickFunnels Affiliate and the first affiliate to generate over $1,000,000 in affiliate commissions.
He has also helped hundreds create an income through affiliate marketing.
Spencer Mecham is the brain behind Affiliate Secrets 3.0.

Having received the ClickFunnels Dream-car winner award several times, he has also helped dozens of affiliates win the dream car.

Apart from that, Mecham is also a Two Comma Club award winner, having generated over $1 million selling his courses.
He also shares how he did it with other affiliates in the Free Affiliate Bootcamp.
Besides, he has a Value-Packed YouTube Channel and The Automation Nation Facebook Group.
You may also check other best affiliate Marketing Facebook groups to learn more about this business model.
I also managed to make a sale!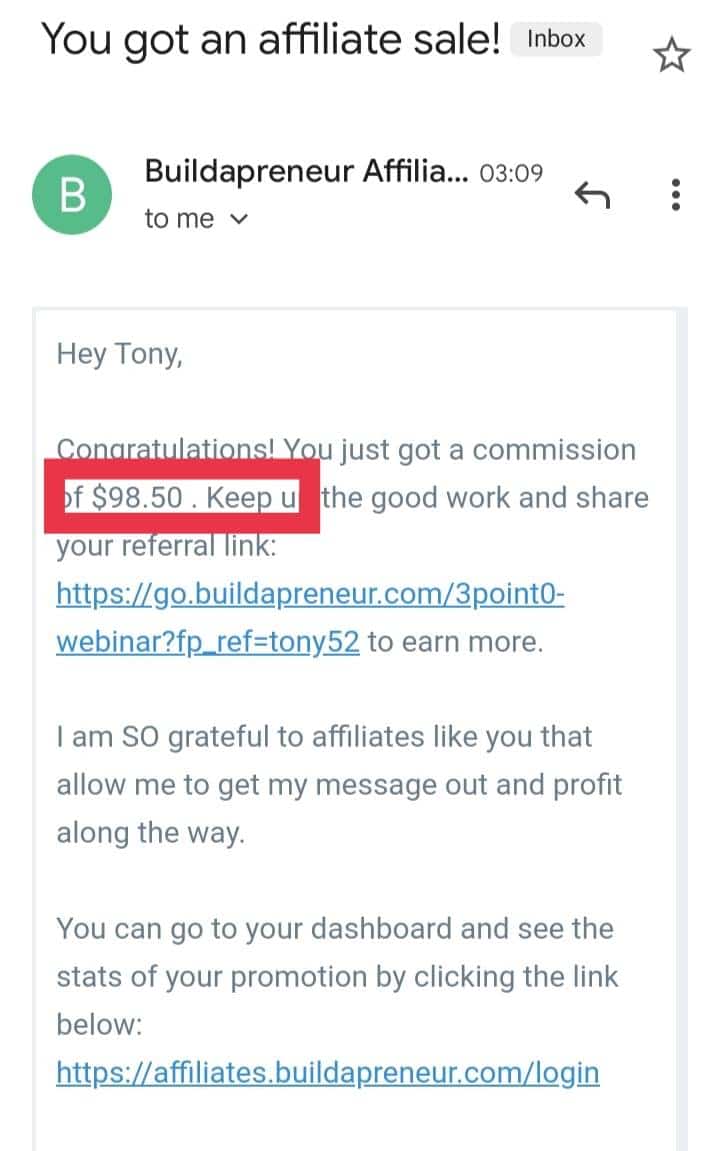 Why Affiliate Secrets 3.0?
While some of the best affiliate marketing courses, Affiliate Secres 3.0 stands out.
Most affiliate marketing courses are not constantly updated. You may end up wasting your time and money with something that no longer works.
Spencer Mecham has generated over $1,000,000 in commissions using Clickfunnels alone.
On top of that, he has helped over 500 students and 15+ Dream car winners.
The course covers everything about YouTube, Facebook, Blogging, and TikTok.(includes both paid and Free Methods)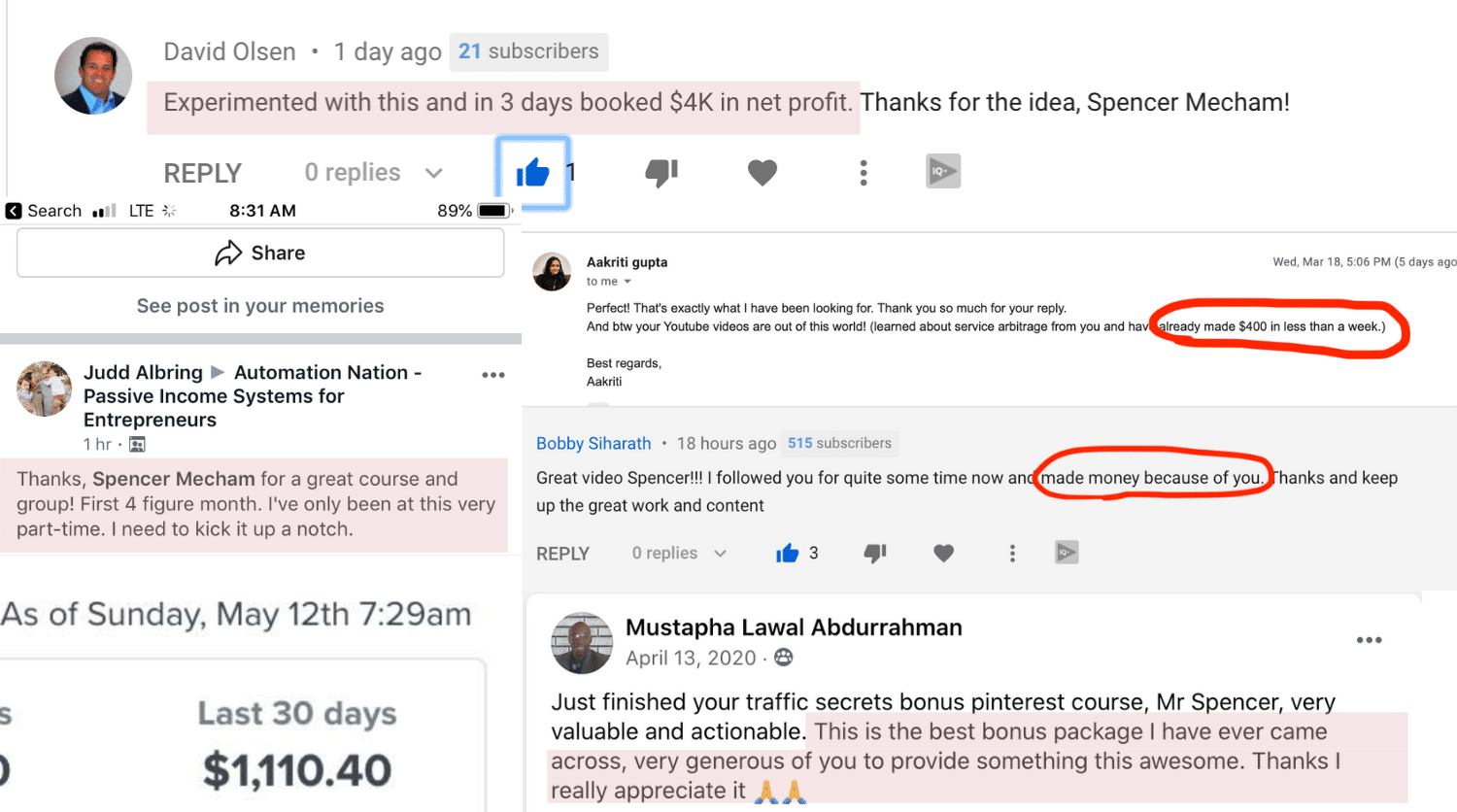 Who is Affiliate Secrets 3.0 for?
Affiliate Secrets has been the go-to course for most ClickFunnels affiliates.
Due to the success rates and the additional modules in the 3.0 versions, marketers of all levels are on a relay to buy and stay ahead of their competition.
Here is who can benefit from the course:
Complete newbies: Even if you have never made a dome online, you can get started with the right mindset and shoulder training. Having a solid foundation will make you a pro in the game.
Already successful marketers: How many affiliates have you seen becoming broke almost overnight? It's because new companions with a solid foundation beat them in the game.
You have tried many times and failed: It's not time to give up. Take the training and complete all the tasks.
You are tired of niche selection: While there are already some proven, profitable affiliate marketing niches, you can tap into niches that no one is targeting.
You want to get leads to your affiliate system every single day. Traffic is of the significant components of an online business. You can bring eyeballs to your offers using free traffic.
You want to learn about email marketing. You are using a tool like Aweber or ConvertKit. You can automate your entire business. You will only need to send traffic.
You want to create high-converting landing pages. You will get pre-built landing pages that you can copy and paste.
You have $1,497 or $600 to start: Affiliate Secrets 3.0 is not cheap. Furthermore, you will need to buy additional tools to automate your business. If you can afford that, what are you waiting for?
For Those who want to create true freedom: If you are serious about quitting your 9-5 grind, give affiliate Secrets 3.0 a shot. Affiliate Secret 3.0 teaches all the basics about online marketing and the automation of the entire process.
 For those On a Budget but who don't have much time, Affiliate Secrets 3.0 is all about automation. Automation will cost you money and paid traffic, save you tons of time, and give you almost instant results. Furthermore, you will also hire Freelancers who will do the heavy lifting for you.

You can do most of the things that you care about without affecting your income in any way. Isn't that amazing?
Related: The  Best Affiliate Marketing Hacks
Free Affiliate Marketing Training from Affiliate Secrets 3.0
Who is Affiliate Secrets 3.0 NOT for?
Affiliate Secrets is not designed to be the perfect fit for everybody. It is for a specific group of people.
Be keen so that you make a sober decision.
If you cannot afford the price: I understand that $1,497 is not cheap for an average Joe. Don't worry; I will give you alternatives later in the article.
If you want to make a quick buck: Although some people make money within 24 hours, you don't need to have high expectations because you may be disappointed.
Affiliate Secrets 3.0 Pros Vs. Cons
As you know, the coin has two sides always.
Affiliate Secrets 2.0 is not for everyone.
What may work for Juliet may not work for Justine because they all have a past and experience.
What I Like About Affiliate Secrets 3.0
1. One-time Payment
Aren't you sick and tired of paying for a program every month? With Affiliate Secrets 2.0, you only pay $897. Also, you will get any newer versions of the course at no additional cost
While Spencer will be recommending tools that he uses to run his business, they are all optional and entirely up to you o decide if they will help you achieve your goals and create true freedom through affiliate marketing.
2. You are Learning From the #1 ClickFunnels Super Affiliate
Do you look for history before you can trust a person with your wallet?

Spencer Mecham has defied all odds.
He does not have a massive following like other affiliates promoting ClickFunnels.

He is a living example that you don't need a huge following to make money online. Value is the currency in this game.
3. There are already Successful students
Who wants to learn from someone that has not yet created a success story? Don't dare be the first one!

Spencer has also helped dozens of affiliates win their dream car and take their business to the next level, as I mentioned during the introduction.

The #1 secrets of becoming successful are by surrounding yourself with people who have been there before you.
You can connect directly with Ultra-successful marketers in the industry.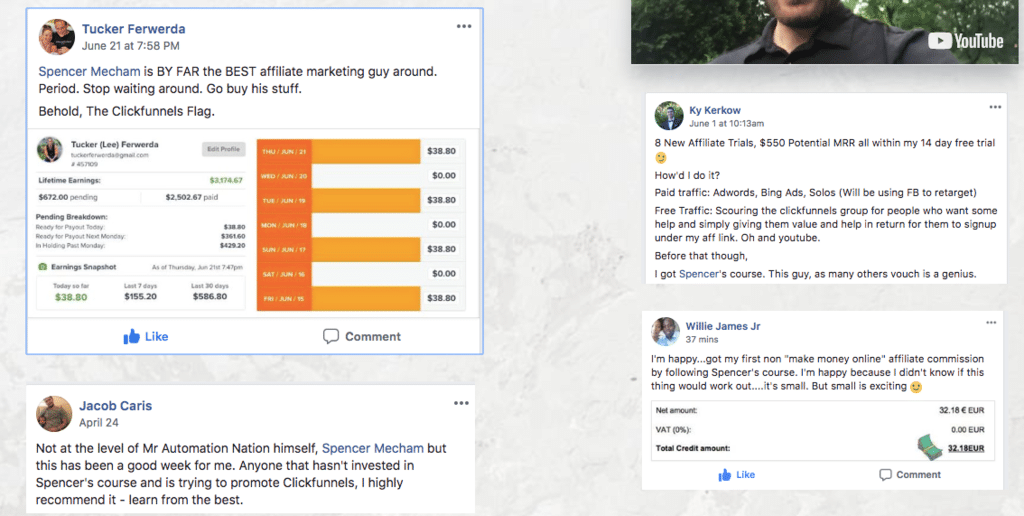 4. You are in a community of Fellow Entrepreneurs
Entrepreneurship is a very lonely journey. Most of the time, you will be alone and do most of the stuff yourself.

When you buy Affiliates Secrets 3.0, you will be in a group where you will be sharing your success & failures.
It will, therefore, be easy to track your progress and connect with fellow members.
5. Over-the-Shoulder Actionable Tactics
Actionable tactics are what separates a great teacher from a bad one.

With the training, you can apply what is taught right away. Whatever is taught is practical.
6. Teaches About Passive Income
If you are unfamiliar with Passive income, passive income is the continuous flow of cash to your bank account with no work on your side. You only need to set up the automation process.

Spencer Mecham teaches you how to build an automated long-term sustainable passive income that will clear your bills now and in the future.
7. Evergreen Niche & Strategies
Look:
Choosing a niche can be hard and time-consuming.
You will agree with me when I say a lot of changes in marketing and every aspect of life, from relationships, nutrition, Investment, and business in general.

For example, it was effortless to rank websites back in 2017. Now, it is all about YOU—the User.

When you follow the process, you will be surprised by what you will achieve.
8. Some Killer Bonuses
You will get some Killer bonuses when you buy Affiliate Secrets 3.0. The rewards come at no additional cost to you.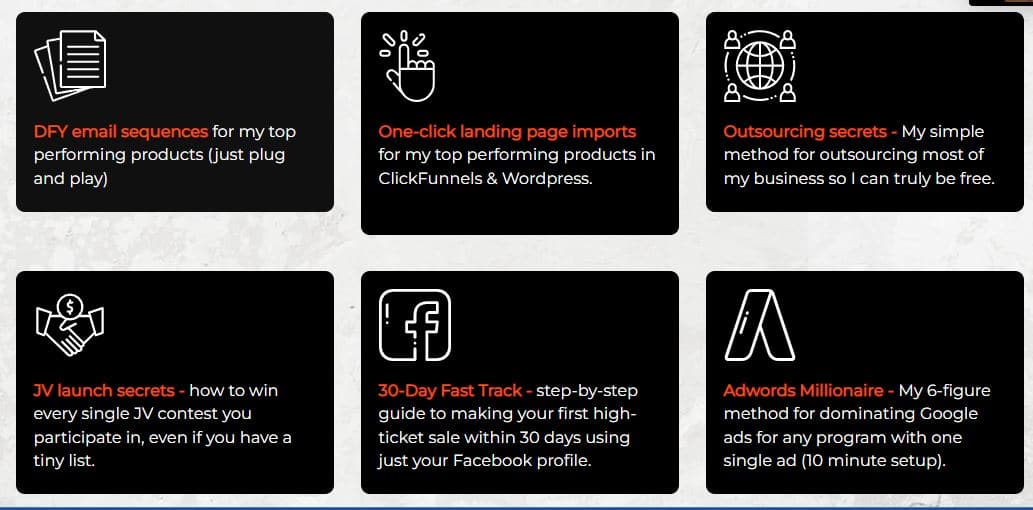 Here is a sneak preview of the bonuses:
Done for your email sequences
Profitable funnel templates that you can model
Outsourcing-secrets. Let the money work for you.
JV launch secrets. Dominate all product launches and be a proper jack.
Adwords Millionaire. Dominate Google ads for any program.
Two White-label courses. Do anything as if they were your own.
9. Includes Marketing Expert's Contribution
You cannot be an expert in everything. Spencer understands this very clearly.

Each of the experts included will share a specific tactic that works best. If it works for them, it can work for you too. Just make it happen.

I'll reveal more about the experts later in this review and exactly what they share.
Nothing is 100% perfect. There are always some areas that can be improved and made better. There are also some glitches with Affiliate Secrets 2.0.
Affiliate Secrets 3.0 is Expensive
You will have to invest a hefty $1,497(at writing this review). That is not cheap. Understandably, not everyone can afford that.

How many affordable courses have you bought, and you haven't achieved your intended results? On the other hand, the creator has invested a lot of his time in creating his course.

Did you expect it to be FREE? Either way. It doesn't break the bank!
Affiliate Secrets is Not For Everybody If you decide to invest in Affiliate Secrets 3.0, you have to have a budget.

Affiliate Secrets 3.0 teaches paid traffic sources that require money to make them profitable and scale quickly.

If you have some money to invest in the course & run some ads, you can quickly automate your entire business. That also saves you a bunch of time and hustle.
With FREE traffic methods like TikTok, you may need to show your face.
Related: 27 Best Affiliate Marketing Hacks for Beginners to Boost Your Revenue Instantly
Affiliate Secrets 3.0 Video Review
If you love videos, watch below to learn more about Spencer Mecham & his Affiliate Secrets Program.
You will get an Update to Affiliate Secrets 3.0 that will teach you about blogging and more at no extra cost. So, this is the time to lock yourself in.
Also, check the Affiliate Secrets 3.0 video on YouTube and comment.
An Inside Look into Affiliate Secrets 3.0

Affiliate secrets cover everything about YouTube, Facebook, Blogging, and TikTok.(Tiktok and Blogging have been added in version 3.0)
Let's see what each module covers and what you should expect when buying Affiliate Secrets 3.0 today. The core training has eight modules. Offer Bundle
Module 1: Your Game Plan
This is the introductory module about structuring your empire so that everything that you touch turns into gold. This is the foundation that you don't want to skip.

This module is all about getting the right mindset believing in your idea and making a plan of attack.
Module 2. Finding Hot Buyers(Niche Selection)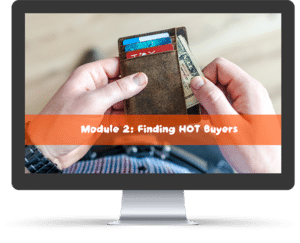 The Common problem that most businesses complain about is getting traffic, leads & sales.

In this module, you will understand your ideal customer and how you can find them.

You will learn to choose an Everlasting niche from the initial stages of building your online empire.

When you master this module, that will be a past problem that you will no longer have to worry about.
Module 3: The Traffic Legion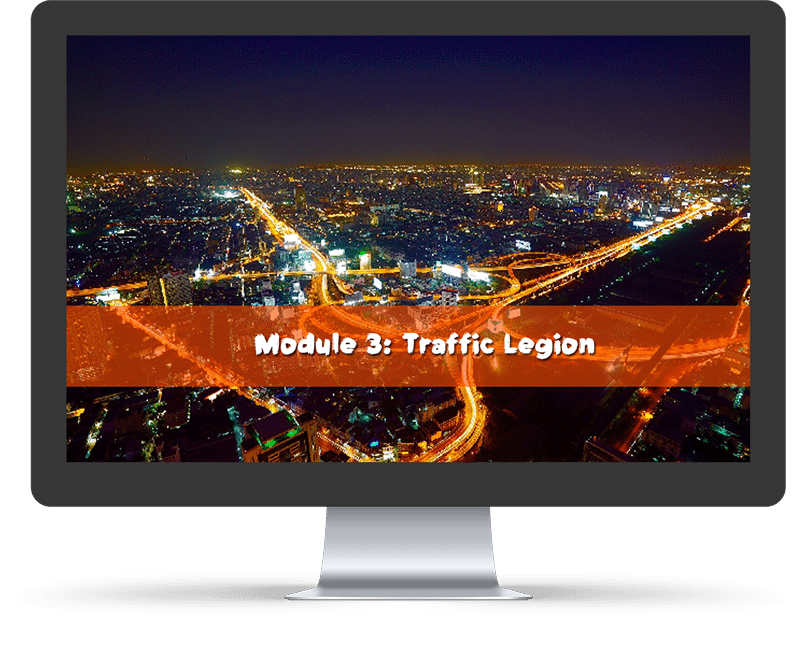 In this module, you will learn everything about generating quality traffic to your offers, no matter the niche that you are in.

Mr Mecham has brought 5 of the best traffic experts in the industry to share their secrets to driving floods of traffic to their offers.

All the courses from the experts are more or equal to the cost of Affiliate Secrets 3.0 when bought separately.
Expert #1: Josh Ryan
Josh is the creator of "Instagram Mastery Academy" and has helped many individuals and brands build a following on Instagram.

Josh shares how you can get leads on demand every week using Instagram alone and sell them, staff, over and over again.
Expert #2: Jelani Abdus-Salaam
Did you know that Quora is a gold mine that few people take advantage of? Don't be like Joe!

Quora has over 15 Million monthly users and growing. The best thing about this traffic is that most are buyer intent.

This module will teach you how to utilize Quora for affiliate marketing without breaking the community's rules.
Expert #3: Rachael S. Lee
Rachael has won the two-comma club award and is also a dream-car winner. That means that she is having success as an affiliate and product creator.

She will share her killer strategies to make all that possible by driving quality traffic.
Expert #4: Igor Kheifets
Igor runs one of the largest solo ads agencies in the World.

Solo ads are a great way to get instant traffic and sales.
Although his traffic packages are expensive, I have heard people having sales using his solo ads. Besides, he also gives a guarantee or money back.
Expert #5: Jonny West
Jonny West is a master when it comes to utilizing the power of Facebook groups and runs multiple 6-figure businesses.
You will learn how to drive sales and build a tribe on Facebook so that people trust you, connect with you and happily buy from you.
You cannot be a Master of Everything. Master your strengths and conquer the world while cooperating with others. CLICK TO TWEET
Related: How affiliate marketers can crush it with email
Module 4: Make More, Spend Less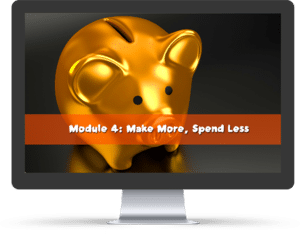 What is there for us?

Naturally, people don't care about you. That's the sad reality. They want to know how they can get the most out.

What's your value proposition?

Now that you have all the traffic you need, does that mean they will auto-magically buy what you are offering?

By mastering this training, you will get people to beg you to buy from your affiliate link. Ideally, you will be giving something premium for free and then selling them expensive products along the way.
Does that make sense to you?
Module 5: Automation Templates(Funnels)
You now have all the traffic that you need. What next?

In this module, you will learn how to use sales funnels and landing pages & automate the entire selling process.

You will learn how to create bridge pages so that people move through your entire funnel smoothly.

If you have taken the One Funnel Away Challenge, you will better understand the Hook, Story, and Offer. That's a simple 3-step process to sell anything online, no matter the product, niche, or competition.

Here are some things covered:
What's a sales funnel
Using ready-made templates and modelling them
Creating bridge pages
Creating affiliate funnels
Module 6: The Products
What are you going to sell?

One of the biggest challenges you will face as an affiliate is finding the right products to sell to your audience.

You will agree with me when I say that some products are total junk and may taint your reputation if you sell them. That's not how a long-term business is created.

This module mainly covers finding the highest-paying affiliate programs & recurring affiliate programs.
The products herein are easy to sell in that you just have to send traffic, and the autoresponder will do the rest for you.

That's amazing. Right?
Module 7: Long-Term Business(Email)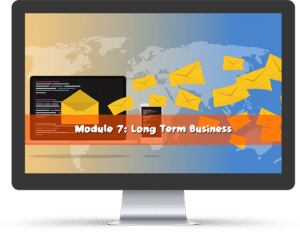 This module is all about automation, where you can sit back and enjoy the ride. That's truly passive income.

You can go on vacation for a month, and your income will not be affected in any way because everything is set up in advance.

You will learn everything about choosing the right email marketing platform, sending broadcasts, setting sequences, and delivering your emails.

When you complete this module, you will be a master of email.
Module 8: Creating a Team(Outsourcing)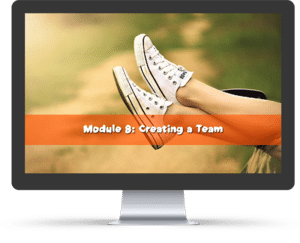 For your business to run 100% on auto-pilot, you will need some people to work for you on the back end.

If you are scared to hire a Virtual Assistant, you can employ Freelancers who will be doing the heavy lifting for you. That's true freedom.

Spencer will show you how and where to get people to hire at an affordable rate to help you build your online empire.
There is also some additional top-secret bonus training when you buy affiliate secrets today.
Affiliate Secrets 3.0 Pricing
Affiliate Secret 3.0 currently sells for $1,497, but the price increases after every update due to high demand.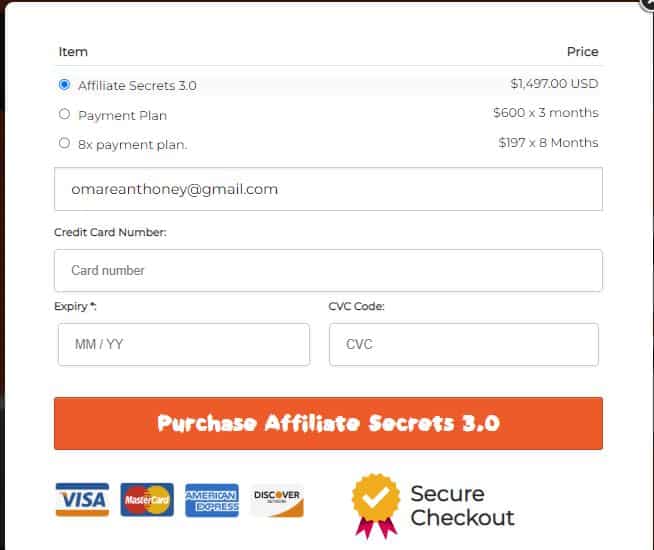 Affiliate secrets also have a payment plan of  $600X3 or $197×6 during Black Friday and Cyber Monday.
There are no upsells.
It's time to grab it.
Affiliate Secrets 3.0 FAQ
Since Affiliate Secrets Was Launched, there have been numerous questions regarding the program.
I have answered the Most Common questions.
Who is Spencer Mecham?
Spencer Mecham is widely known as the first ClickFunnels affiliate to hit $1 million in commissions.
He is also the first to join the ClickFunnels 2 Comma Club. Spencer is also the author of the successful Affiliate Secrets 3.0.
What is Builderpreneur?
Builderpreneur is a blog developed by Spencer Mecham where he shares his best content for free.
He also sells his courses including Affiliate Secrets 3.0 there.
Can you Make Money with Affiliate Marketing?
Yes. You can make money with affiliate marketing as it is a very lucrative business model to make passive income.
It takes commitment, time, and money to make everything work. From website builders, email marketing, and more.
Is BuilderPreneur a Scam?
Builderpreneur is not a Scam. The course is solid and you can request for a refunds just in case you are not happy with your purchase.
Affiliate Secrets 3.0 Bonuses
Here are my insane affiliate Secrets 3.0 bonuses when you make your purchase.
There are limited bonuses that I may remove at any time.
Use the links at the top of this affiliate secrets review after clearing your browser cache and cookies or in incognito so that you don't miss my affiliate secrets 3.0 bonuses.
Bonus 1: Ultimate List of Recurring Affiliate Programs
Recurring Affiliate Programs are one of the best ways to make passive income online.
Make a sale once and get paid every month as long as the customer sticks with the software, tool, or course.
I have 237+ Recurring Affiliate Programs that you can start promoting as soon as today. Software and membership sites work the best.
You can also sell online courses that charge monthly subscriptions which is a great way to supplement your income monthly/yearly.
Bonus 2: The 7 Steps to Becoming a Successful Super Affiliate Guide
Do you know that there are some secrets that super-successful super affiliates don't want you to know?
I will show you how to become a super affiliate in 7-steps. You can easily quit your soul-sucking 9-5 by just following this guide.
Here are the 7- simple steps in brief:
Join Our Private Facebook Group Here
Bonus 4: White Label my Bonuses
Use my bonuses as your own to skyrocket your business.
Bank with my Bonuses in your promotions.
Those are my Affiliate Secrets bonuses.
After completing your purchase, email me here with the " Affiliate Secrets 3.0 bonuses" as the subject line.
Thank you for your purchase!
Affiliate Secrets Alternatives
As promised earlier, I will share the alternative to Affiliate Secrets with you.
Some are Free and cheaper than Affiliate Secrets 3.0.
Is Builderpreneur Legit or a Scam?
Builderpreneur is legit. You can invest in their Affiliate Secrets 3.0 or join the free training here before investing. 
Spencer Mecham's Affiliate Secrets 3.0 2023 is one of the best affiliate marketing courses to consider taking.
No matter the part of the journey you are in. From a complete newbie to an advanced marketer, you won't miss something new to grab and start implementing right away.
It also has a one-time payment and lifetime upgrade.
So, even if he releases newer versions that are expensive, you will get a FREE promotion.
This article has been distributed on: Linked In, and Quora
Thanks for checking my Spencer Mecham's Affiliate Secrets 3.0 Review 2024 by Spencer Mecham. If you have any questions, reviews, complaints, or compliments, share them in the comments thread below.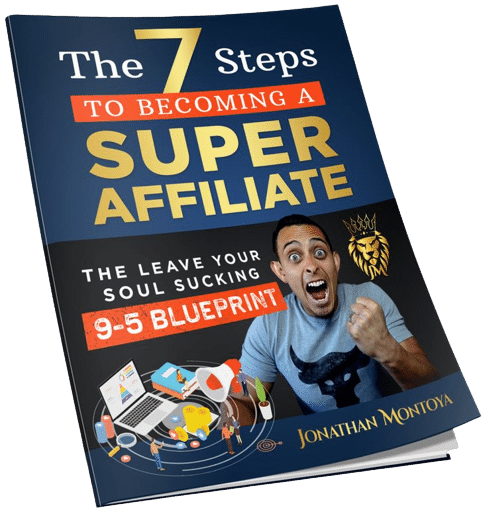 The Leave Your Soul-sucking 9-5 Blueprint
How To Quit Your 9-5 Job & Achieve Financial & Time FREEDOM