You may have already had about the buzz where you have 30 days to build and launch your online funnel while having Russell Brunson, Julie Stoian, and Stephen Larsen as your coaches.
That is the One Funnel Away Challenge. Read on because I will reveal everything in this One Funnel Away Challenge review.
I'm also taking the challenge with you.
Remember, it doesn't matter the level that you are in as long as you haven't hit the 7-figure/year mark.
Do you fit in any of these categories?
Agency/Freelancer

Information products/courses

Coaching/consulting

Network Marketing/MLM

Local business like Gym

B2B Lead generation

Non-profit
The One Funnel away has got you covered to help you build your first (0r next) 2 comma Club funnel within 30 days!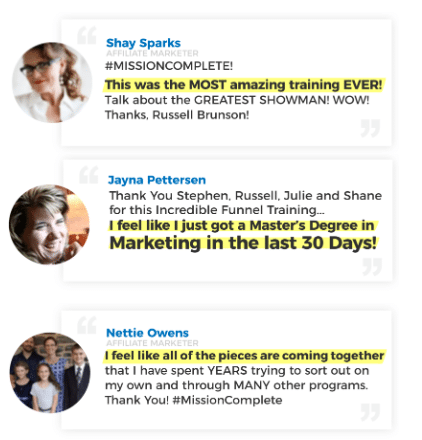 Before we jump right in, here are some results of the students who took the challenge.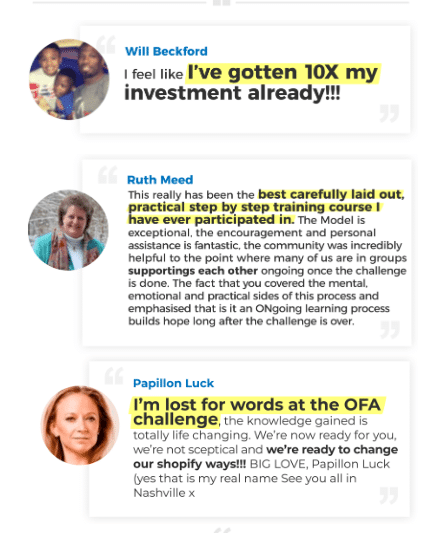 If you are ready to take the challenge with me, skip the review and grab my Killer One Funnel away bonus package.
What is the One Funnel Away Challenge Review?
The One Funnel Away Challenge is intense 30-day training with Russell Brunson, Julie Stoian, and Stephen Larsen as your coaches whereby you have to complete a mission each day within the 30 days towards your next award-winning funnel.
It takes away all the guesswork and shows you behind the scenes of what happens.
Both coaches are multiple award winners and will guide you along the way.
Each day within the 30 days, you will be receiving daily emails with links to the intended training and you can also get updates via Facebook messenger. (there is a week 1 pre-training)
The Funnel is broken down into 2 main Phases:
The Pre-Training
This training is meant to make you believe what is possible with sales funnels. It all starts in the mind.
You will be shown how funnels work with real-life examples.
One thing that Russell keeps on insisting is not to Re-invent the wheel.
You just need to model success.
My key takeaways:
Russel Brunson was a speaker at Tony Robbins 10X event when he showed how he helped Tony(Not me) launch his "Money Master The Game" book using ClickFunnels. It was mind-blowing how easy and powerful that way.
The Lady Boss Movement: Kaelin Poulin has helped over 1.3 women in just 3 years and received four 2 comma club awards along the way. They spend all the money they hard, therefore, they had to make it work or they wouldn't visit their families for Chrismas nor pay their bills at the time. They sell different products that make women love themselves again. You can't afford to miss this.
While there are some other Pre-training, those 2 were my favorite.
The One Funnel Away Main Training
The One Funnel away has also an active facebook group where members share both their fears, doubts, and accomplishments regarding their funnels and business in general.
The One Funnel Away Pros Vs Cons:
Pros:
Takes away the guesswork

You are following what is proven

100% guarantee if you send back your kit within 30 days

You'll not get bored of Steve Larsen presentations

Russel Brunson is endorsed by your favorite personalities like Tony Robbins

Cost only $100 to join the Challenge

You are required to do each task daily that keeps you on track

You are getting to Try ClickFunnels for FREE
Cons:
You have to follow through the 30 days as you may find it difficult to catch up

You need time to complete each mission
Join the One Funnel Away Challenge Now
Why is One Funnel Away Giving so Much for $100?
I get it.
The One Funnel Away is one of the best if not the best training online that costs just a few bucks to get started.
But, there is a catch…
No beating around the bush.
You will need a ClickFunnels account to make this work.
ClickFunnels Basic cost $97 (comes with a 14-day free trial). If you make $1,000 what's wrong with paying $100? That's a win-win.
So, leap and Join the One-Funnel Away Today while it's available.
What Exactly Will You Get When You Buy the One Funnel Away?
Apart from my bonuses if you choose to buy through my affiliate link, here are some other cool things that you will receive inside your One Funnel away account.
This is a behind the Scene Interviews of people who have at least generated a million dollars with a single funnel.
You will be shown the funnels, the concept and all the behind the scenes that they took to make a million-dollar funnel
Want to get your dream car paid for? This training will show you how to become a successful ClickFunnels Affiliate in only 100 days. Get insider information about dream car winners not shared anywhere.
What is the Price of the One Funnel Away?
The 100 Funnel away comes in two formats.
The Digital Copy

The Hard Copy
I took the hard copy to get the most of the challenge.
One Funnel away challenge only costs $100 for a digital copy only.
If you want the entire kit. you'll pay $19.95 if in the US or $29.95 if you are international.
What is Inside Hard Copy?
1. 30-day Summit book: This is a physical copy of 30 entrepreneurs that share how they would get back to business if they lost everything within 30 days. Epic!
You are now a complete newbie with no brand name, no list, no reputation, no following and you've got bills to pay. You have only some marketing experience, internet connection, and a ClickFunnels account in 30 days Only! What will you do? All that will be revealed.
2. Mp3 Player: Get access to all the recordings with our coaches. It gives you flexibility for future reference.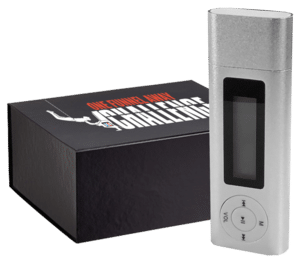 You can listen to these audio recordings wherever you are. At the gym, while picking kids, while traveling or anywhere you want.
It is a combination of 40 hrs of training.
3. One Funnel Away WorkBook: Plan what you'll do within 30 days by writing every step.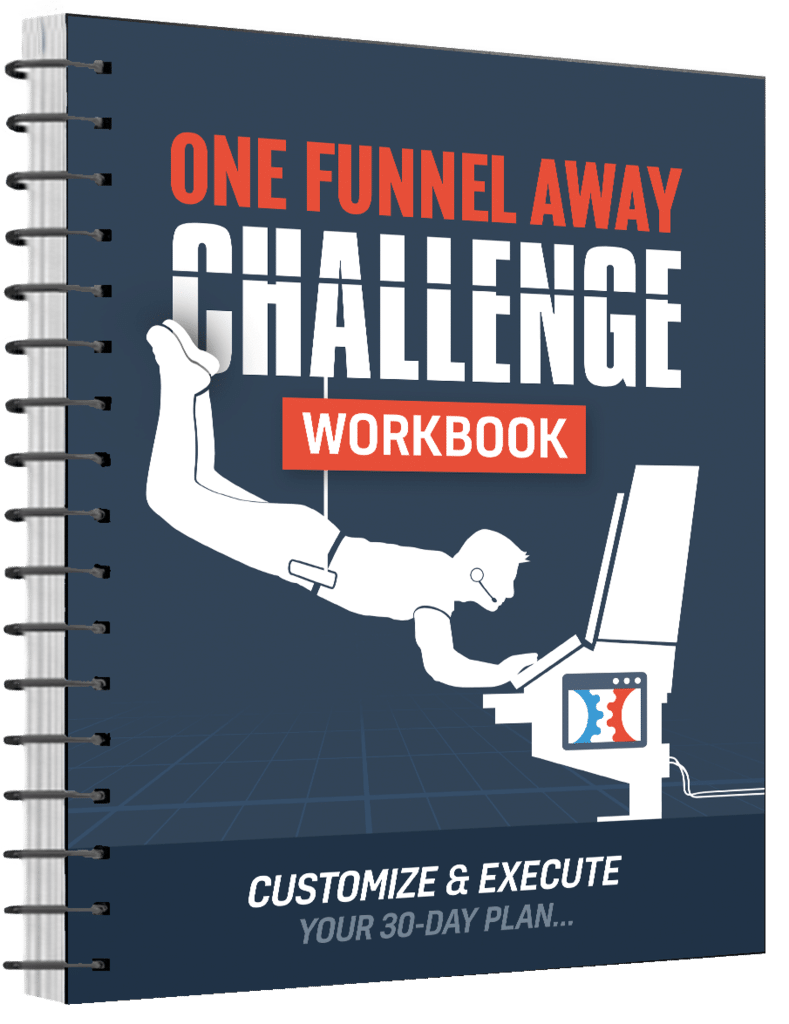 Inside the workbook, you will find Checklists and tasks that need to be Completed, space for journaling and brainstorming ideas and video training links for each day during the challenge.
My One Funnel Away Challenge Bonuses
Instead of giving you bonuses that don't make any sense, here is my Custom One Funnel Away Challenge Bonus Package.
* You need to Register for a FREE ClickFunnels account to get the bonuses and keep them active to continue keeping my bonuses. No Exceptions!
One Funnel Away Challenge Bonus #1: 101 + Most Profitable Affiliate Marketing Niches(

$49

)
I know how hard it can be while you are starting your journey online. Niche Research is boring, confusing and annoying!
I'll save your time and give you the most profitable Niches and the Affiliate programs to make sure you start profiting instantly.
This will make sure that you choose sales funnels from only the profitable, proven Evergreen niches that will never make your bank account dry.
One Funnel Away Challenge Bonus #2: Unlimited Chat/and Email Support(

$997

)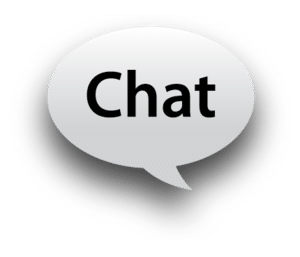 I don't have to explain that I have other things going on in my life!
If you join a One Funnel Challenge Away through my Affiliate link, you have access to me via private message, facebook, Instagram, YouTube, and email access.
You can ask me anything related to One Funnel Away, ClickFunnels or marketing in general.
That means that you can leverage my own experience!
One Funnel Away Challenge Bonus #3: CF Expert Course Training(

$197

)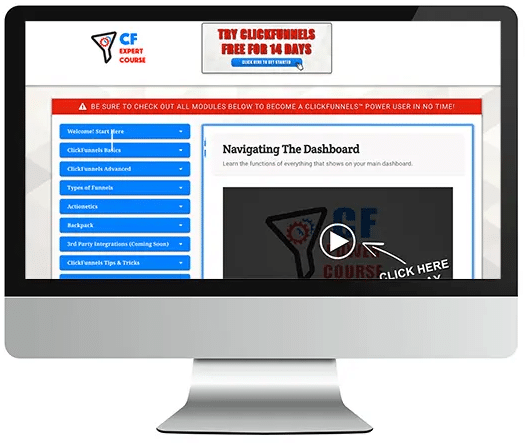 ClickFunnels has one of the Most Lucrative Affiliate Programs.
The Learning Curve is stip as well and you may not figure everything at first. This training will help you master ClickFunnels even if you don't know how to turn the tv on!
This CF 40 lessons video course is by Brian Schwarze. It is going to be mindblowing!
When you master affiliate marketing, promoting high ticket and recurring affiliate programs is the way to go. Don't miss this into your store!
One Funnel Away Challenge Bonus#4: Bonus Pack Bundle(

$3,997

)
This brilliant software has monthly payments.
Don't be upset yet.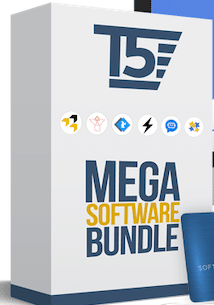 You will get them for FREE if you buy through my affiliate link.
You are saving more by just buying into Wealthy Affiliate on Elite Affiliate Hacks.
You'll be getting the full versions of each of the software, which you will normally need to pay a monthly fee for each.
One Funnel Away Challenge Bonus #5: Ultimate List of Lifetime Recurring Affiliate Programs(

$297

)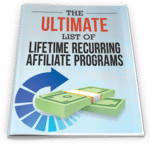 You already have the most profitable niches in your set of tools and resources.
Thought I will let you search for recurring affiliate programs?
You will get a list of affiliate programs that will be pumping money to your bank account month after month without you lifting a finger.
Get All the Bonuses TodayYours FREE when you Join The One Funnel Away Challenge!
Join One Funnel Away Challenge Now and Grab all my Bonuses
That is it. Remember, I'm only giving these bonuses to those who join through my affiliate link.
To make sure I get credit, Clear your browser cookies or open in incognito.
There are no exceptions if you don't sign up with my AFFILIATE LINK HERE!
Concerns You May have About the One Funnel Away and the ClickFunnels
What Exactly is the One Funnel Away Challenge?
The One Funnel Away Challenge is intense 30-day training with Russell Brunson, Julie Stoian, and Stephen Larsen as your coaches whereby you have to complete a mission each day within the 30 days towards your next award-winning funnel.
How Much is the One Funnel Away Challenge?
The One Funnel away Challenge costs only $100 to join. You'll also get $3,126 worth of bonuses apart from my custom $5,584 bonus package if you use my affiliate link. You'll also need a ClickFunnels account!
What is ClickFunnels?
ClickFunnels is a software that lets you create and manage sales funnels, landing pages, checkout pages, one-click upsell without having to hire a programmer or a designer or using other third-party tools. It automates the entires process. It's like having the best salesperson working for you 24/7 without complaining or asking for a raise.
What Does ClickFunnels Cost?
ClickFunnels™ has two subscription options ranging from $97 to $297 per month depending on the features of each plan. The main differences between the ClickFunnels™ pricing plans are the number of landing pages and sales funnels allocated per month. There are also other upsells along the way
Can You make money with ClickFunnels?
Yes, there are two ways you can make money with ClickFunnels. You can sell your own products and services or promote their affiliate program that pays 40% commission.*
Why do All Marketers need ClickFunnels?
I don't care what you are selling whether it's online or offline. You need ClickFunnels who will be the best salesperson while you are sleeping or on the beach.
Are you a ClickFunnels User?
Yes, I am an active ClickFunnels User!
If you have any more concerns, drop them in the comment section.
Final Opinion on the One Funnel Away
If you are a marketer or planning to sell anything, you need the One Funnel Away.
Like any other new software, ClickFunnel has a learning curve that the one Funnel Challenge takes away. Within 30 days, you may be having your first(or next) profit-generating funnel that works for you 24/7.
Thanks for Reading my One Away Challenge Review. If you have any questions, review, complains or compliments, Feel Free to drop them in the comment section.
You are just One Funnel Away!
In case you missed them: