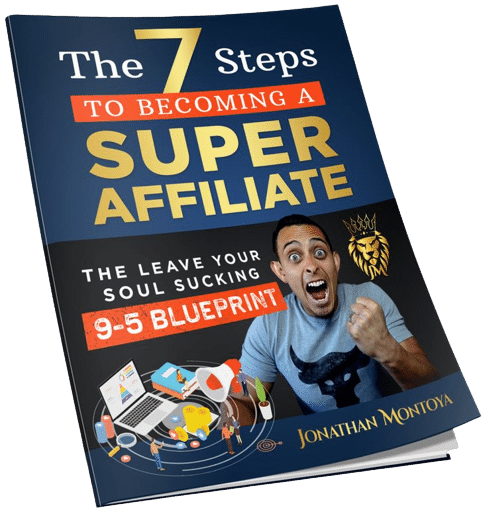 The Leave Your Soul-sucking 9-5 Blueprint
How To Quit Your 9-5 Job & Achieve Financial & Time FREEDOM
This guide will teach you wooCommerce guide will teach you how to start an online store in just 1 hour.
Setting up an online store is hard and expensive.
You will need to spend money on designers and developers for your products before you make your store live.
It does not have to be this way.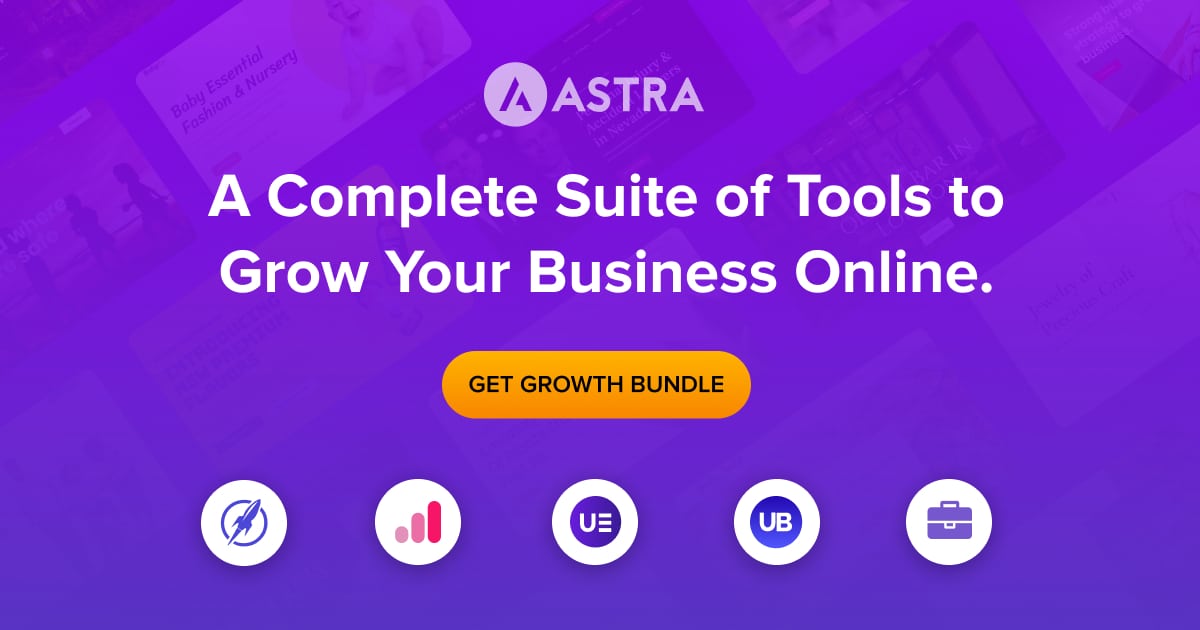 An online store can be a source of recurring revenue as you can automate the entire process through email marketing.
Elite store owners would create a membership subscription to diversify their income streams.
Here is what you will learn:
Who should start an online store
Tools needed to build a store
The process of building an online store from scratch
Should you hire a freelancer to build an online store for you?
How will you be able to convert visitors into sales since 96% of visitors are not going to convert?
That is why this guide is handy.
What You'll Need to Build a Store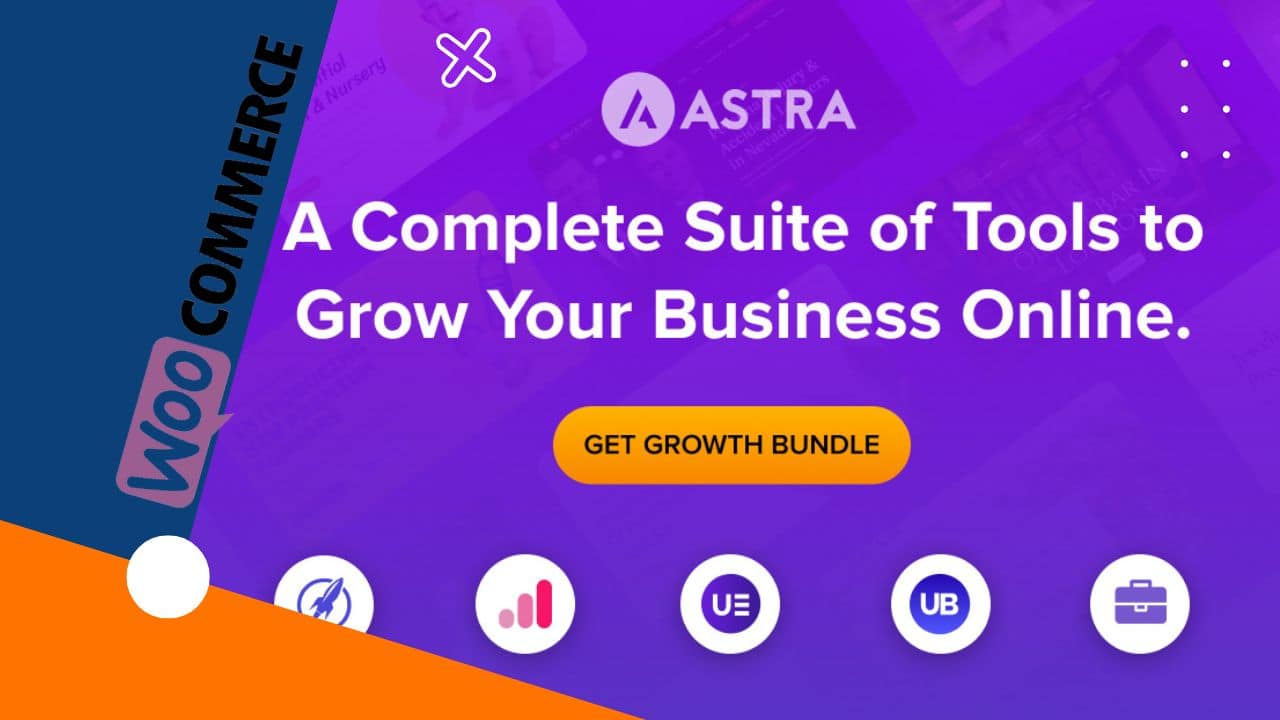 It is wide to first get the basics right as this will be the foundation of your business and your brand.
Keep in mind that this is a business. You will need:
Finances for your business
A computer
Stable internet connection
The main hustle to finance your side hustle.
There are also other building blocks for an online store that you will need to deploy.
Domain name: This is where your website visitors will be accessing your products and making purchases.
Web Hosting: Where all your files and data are stored to be available to the World Wide Web.
Landing Page: The first thing your visitors see when they visit your store. Showcase your discounts and your best sellers.
WordPress & WordPress theme. The look and feel of your online store
WooCommerce: Enables e-commerce functionalities like receiving payments and processing orders.
Here are the steps:
Installing WordPress
After deciding where you are going to host your files, it's time to install WordPress.
Here is how to install it inside WPX after you sign up.

Step 1: Go to the Hosting plan.

Step 2: Manage services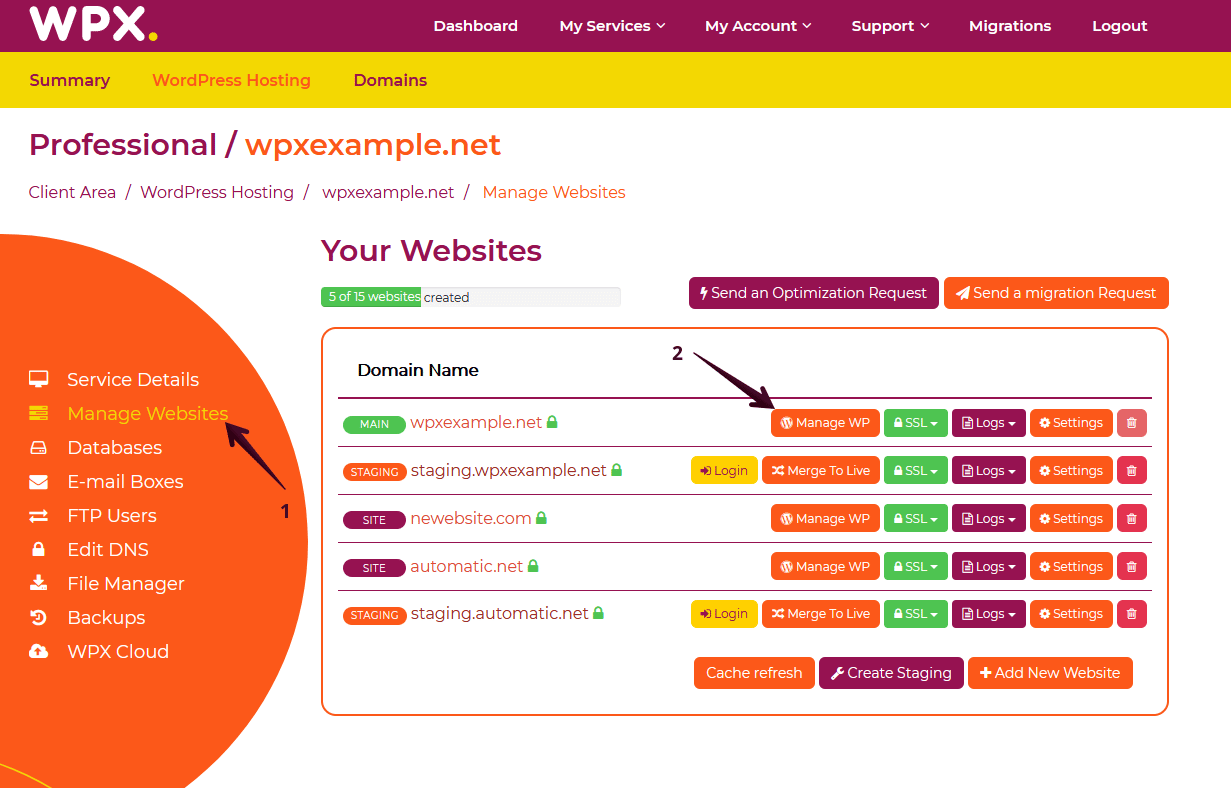 Step 3:Manage website menu
Step 4: Install WordPress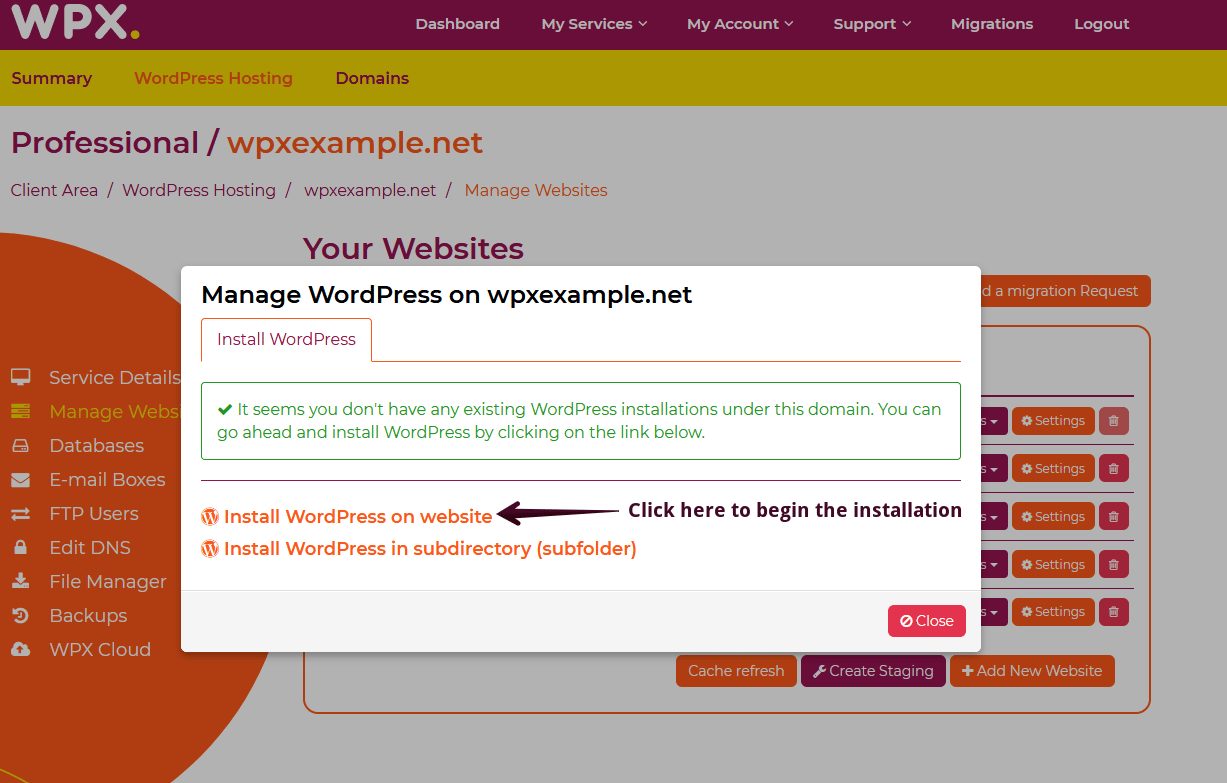 You have successfully installed the WordPress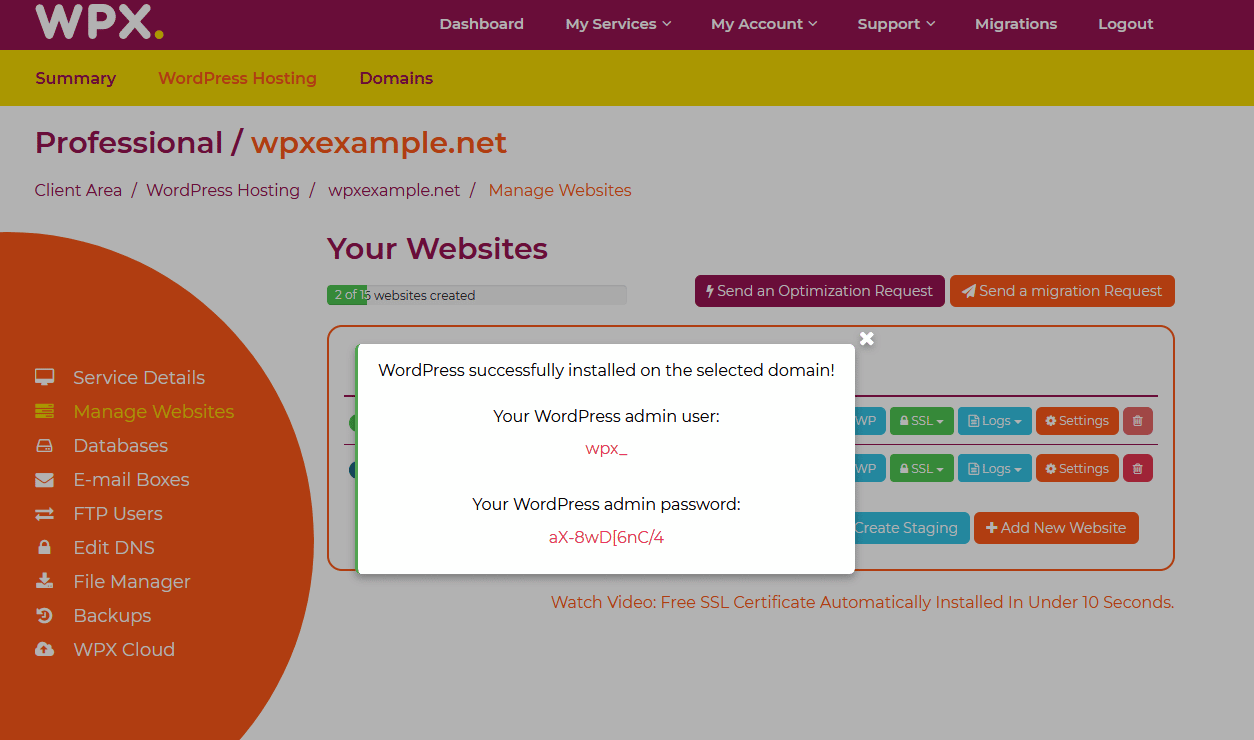 OnRocket has also been reported to be one of the fastest websites.
Don't sacrifice yourself/
It also comes with Cloudflare enterprise integrated.
Install Astra WordPress Theme
While there are hundreds of themes to choose from, Astra is one of the lightest and most affordable options for WooCommerce.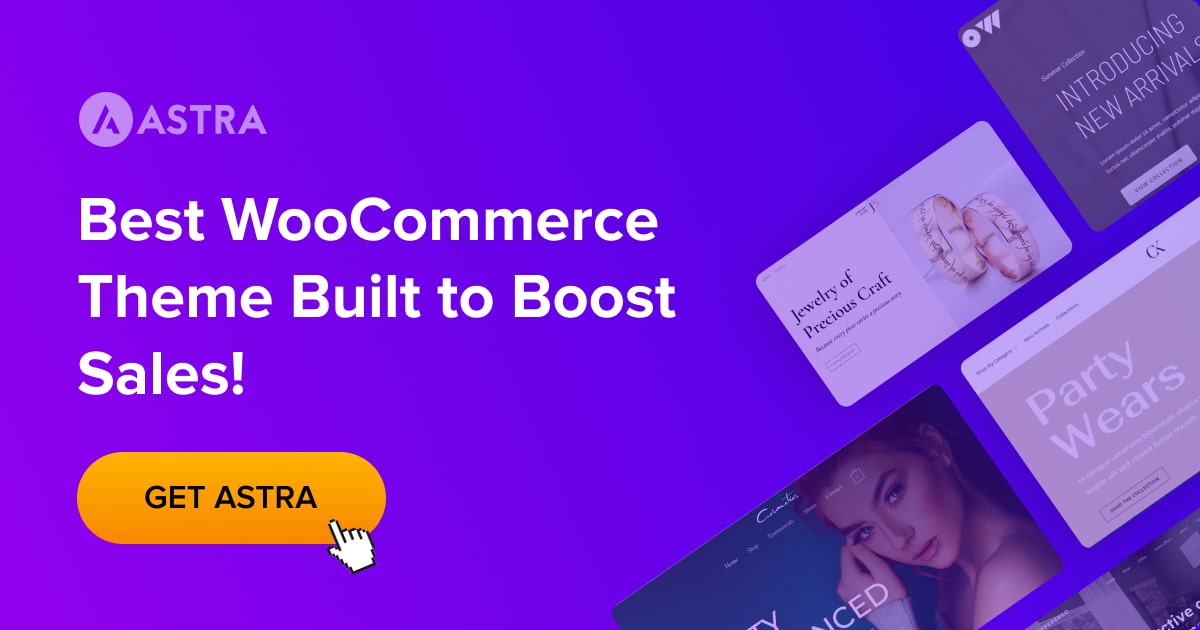 Why Astra?
Free to use
Create multi-lingual website
Use your favourite page builders
Drag and drop editor
WooCommerce compatibility
Pre-build website and templates
Install WooCommerce and Other Plugins
Plugins are like applications on your phone that make complicated tasks easier and more efficient.
Install WooCommerce
WooComerce is the most popular open-source e-commerce solution.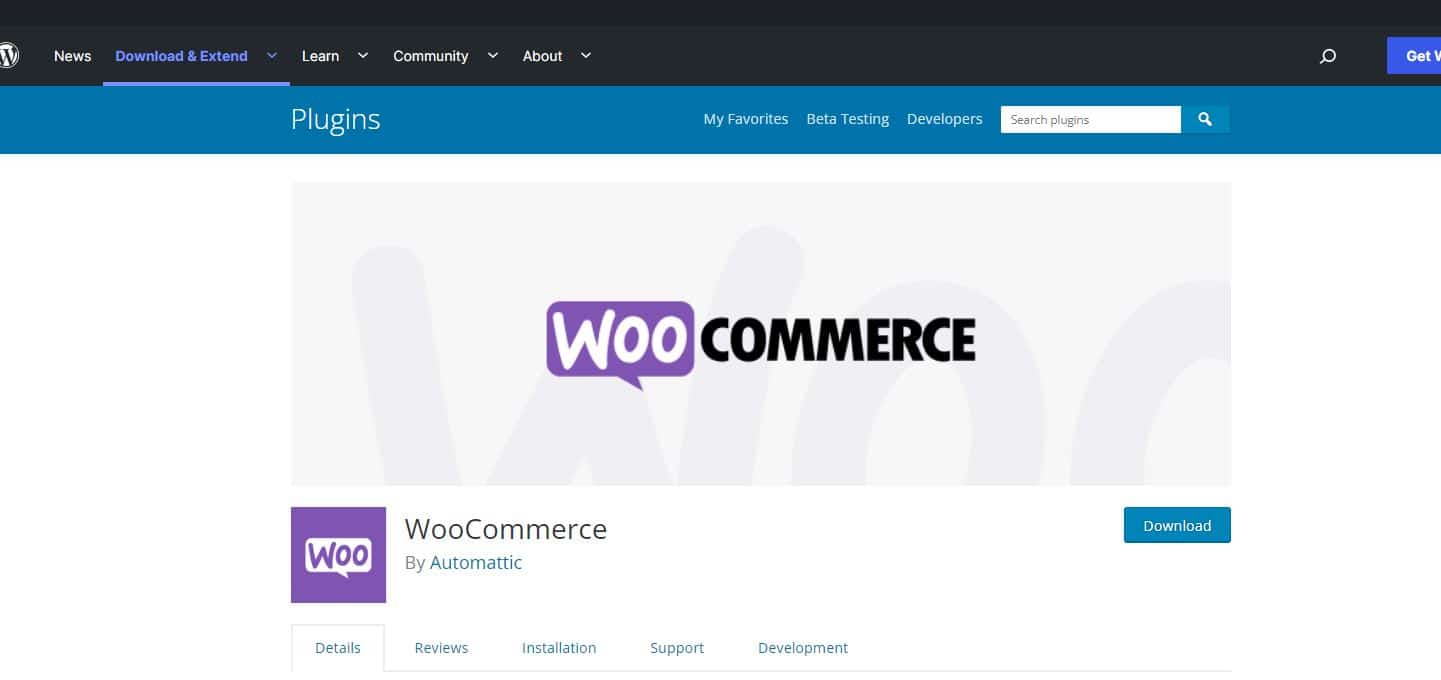 Why WooCommerce?
There is a 100% free option available
Showcase physical, digital, and affiliate products
Sell subscriptions and memberships
Configuring your Shipping Options
Simplify sales tax
Install CartFlows
CartFlows skyrocket sales and revenue for your online store.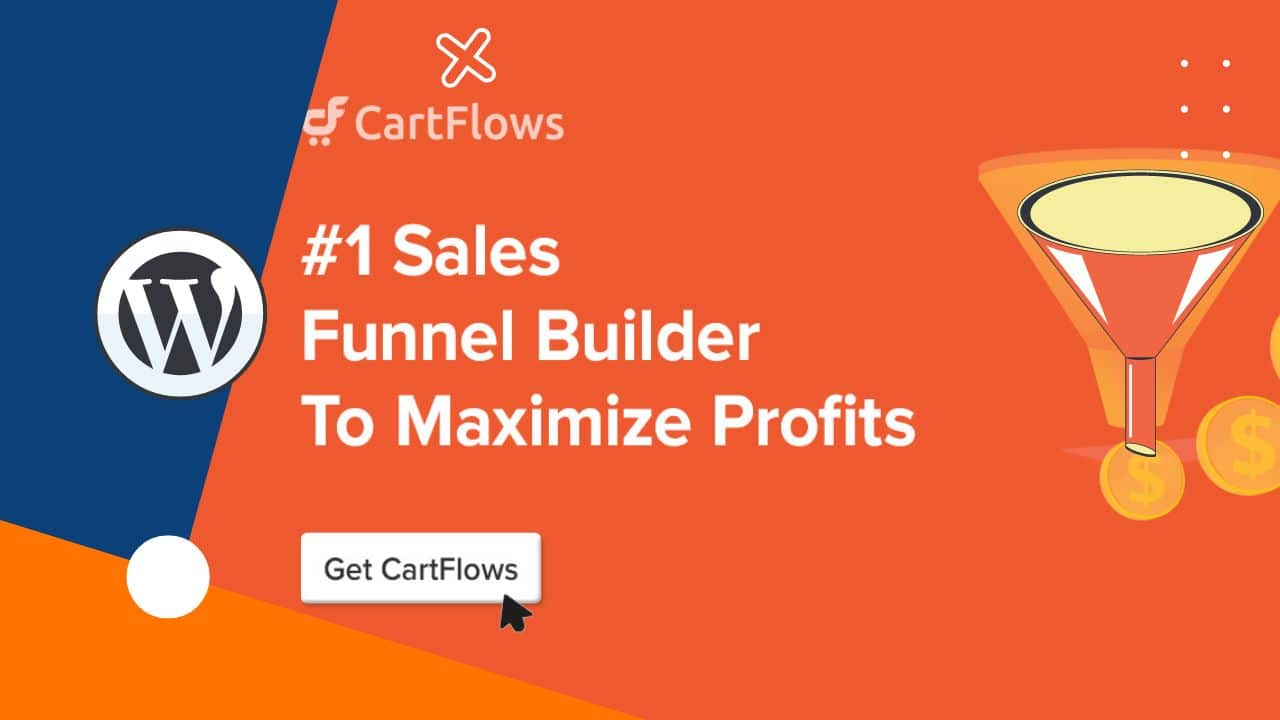 Create a sales funnel on the fly and lead the buyer through the intended journey.
CartFlows has templates from  Divi, Beaver Builder, Thrive Architect, and Elementor.
Why CartFlows?
Pre-built sales funnel page for your store
Integrates with woocommerce
Target cart abandonment to boost potentially lost sales
Upsell and offer discounts
Install FlyingPress and Perfmatters
Flying Press is a lightweight speed optimization plugin for WordPress that beats other caching plugins by far.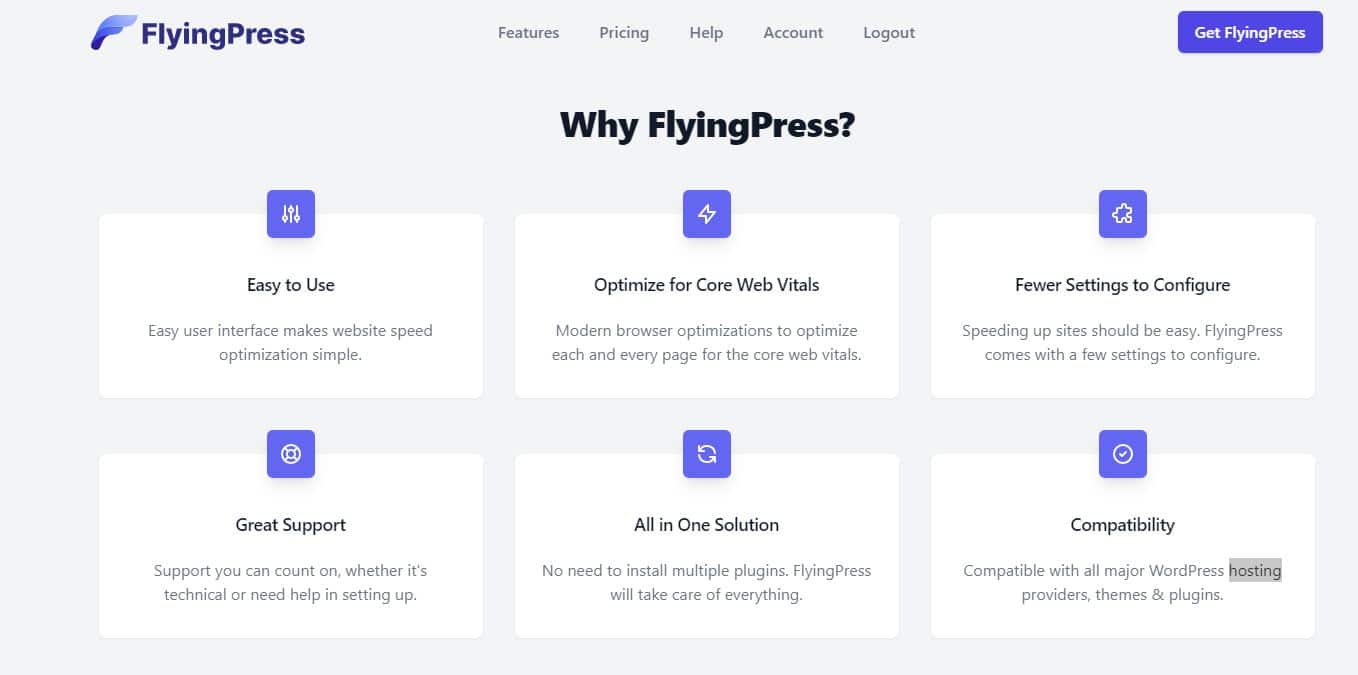 Perfmatters on the other hand takes optimization to the next level by optimizing the database.
These two plugins combined will make it easy to pass core web vitals which is a ranking factor.
If you want to stay ahead, your e-commerce website should load in 2 seconds or less.
Install Elementor
Elementor is a Free WordPress page builder.

It is compatible with Rankmath, LearnDash, and WooCommerce.
It also has a premium option available which is affordable.
Why Elementor:
Drag and drop editor
Dozens of templates
Free option available
WooCommerce integration
Responsive design
Install RankMath
Rankmath has become one of the most popular SEO plugins with 5-star ratings and millions of downloads.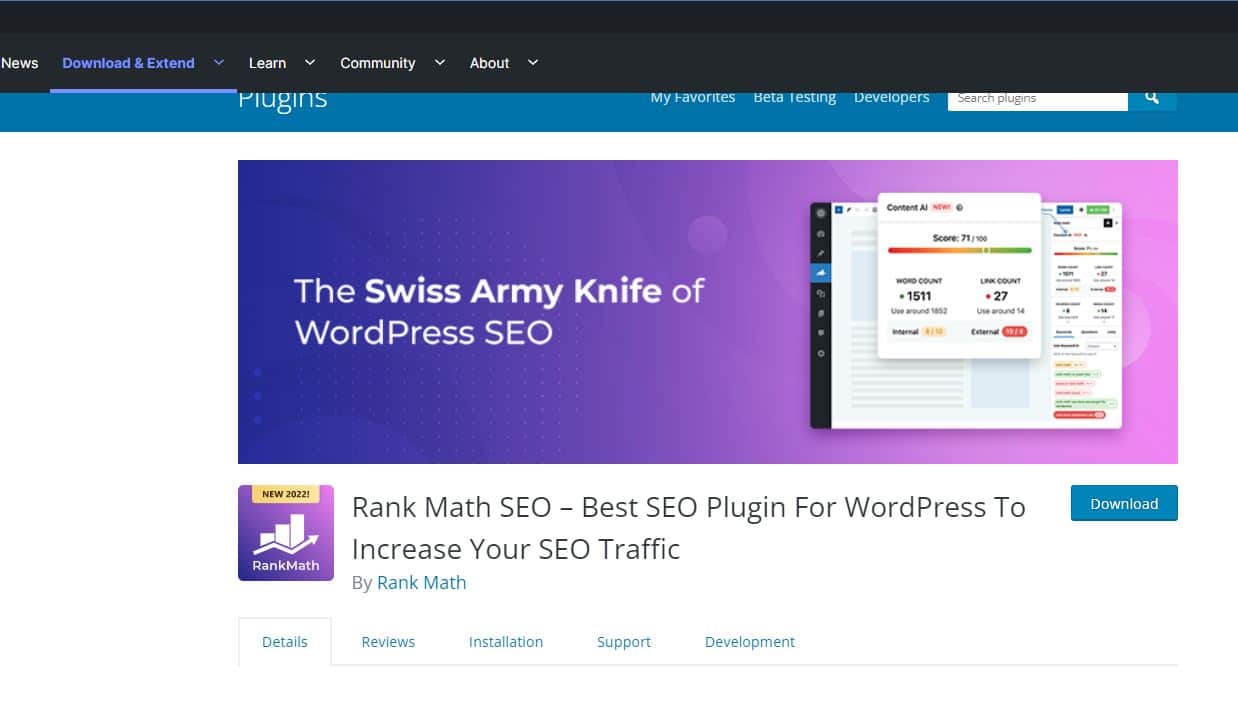 SEO is one of the best and most convenient traffic sources.
Without simple tweaks, it will be hard to compete against your competition.
Why Rankmath?
WooCommerce SEO: Optimize your store products with RankMath. Automatically add schema and meta tags to your products
Fully integrated with Google schema markup
Google search console and analytics integration
Fast SEO Plugin
Integrates with your favourite page builders like Elementor and Divi
You can build a store from scratch using Shopify or build using WordPress and Woocommerce.
Below are templates available
Plant Shop(Free)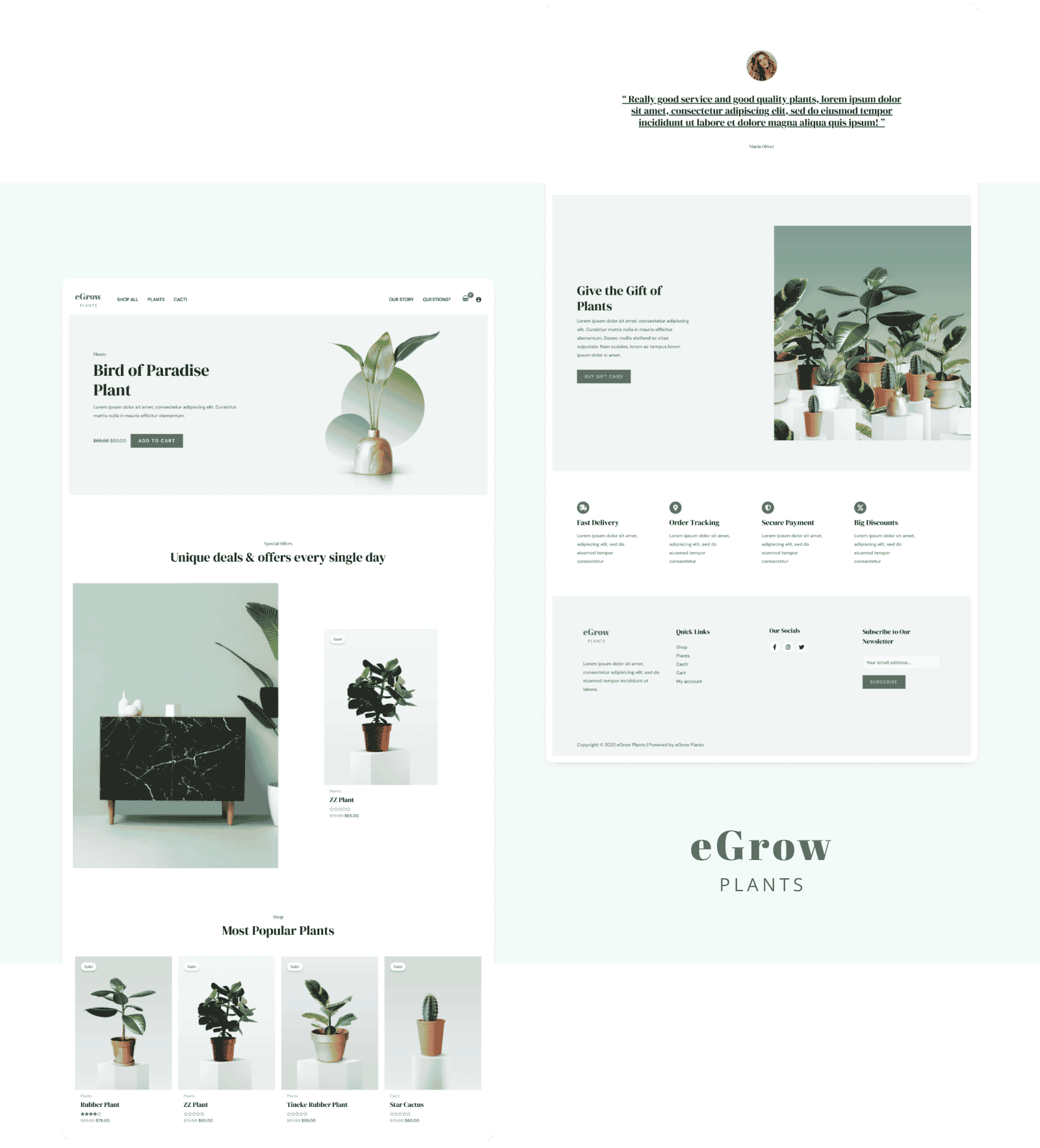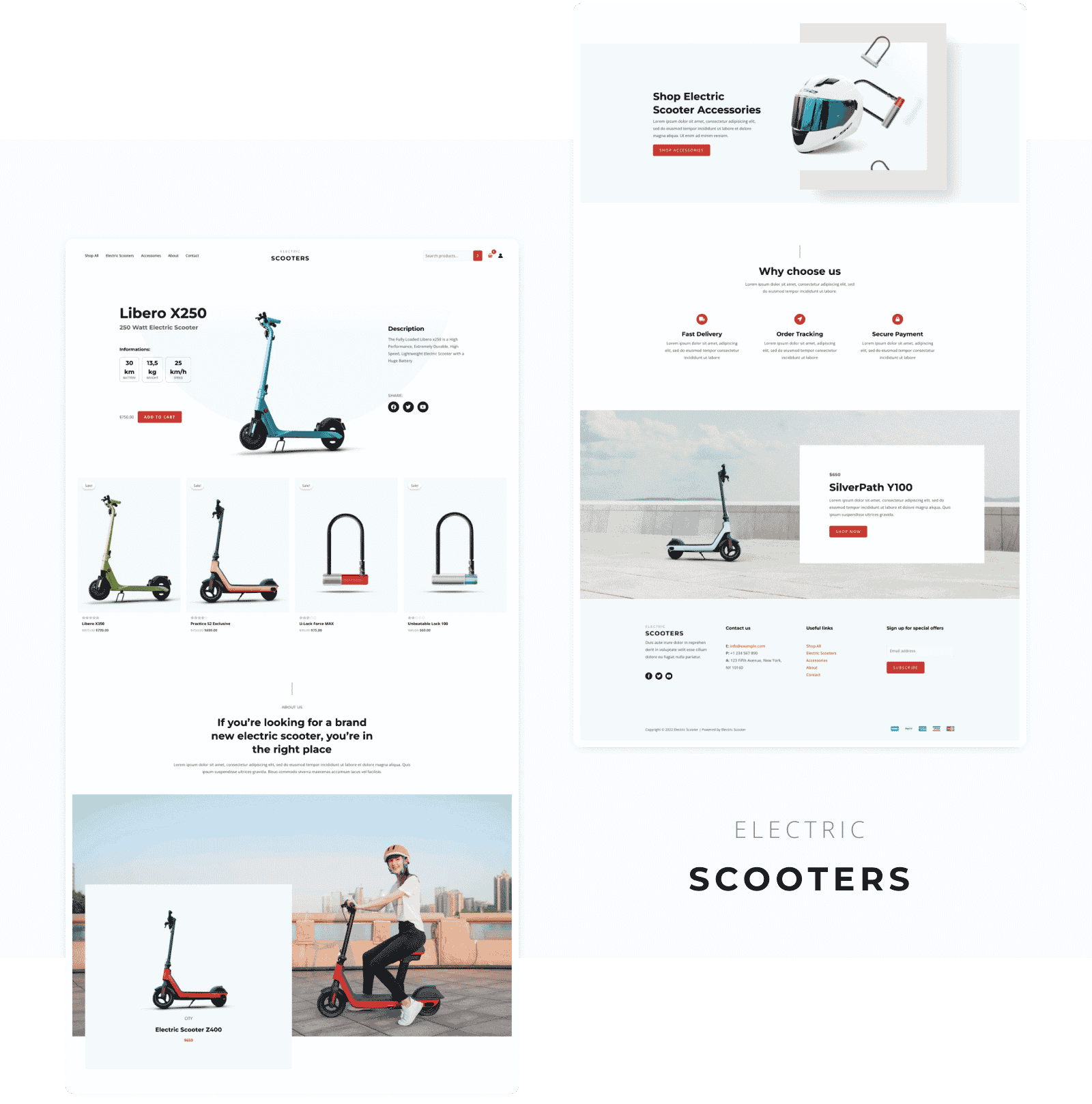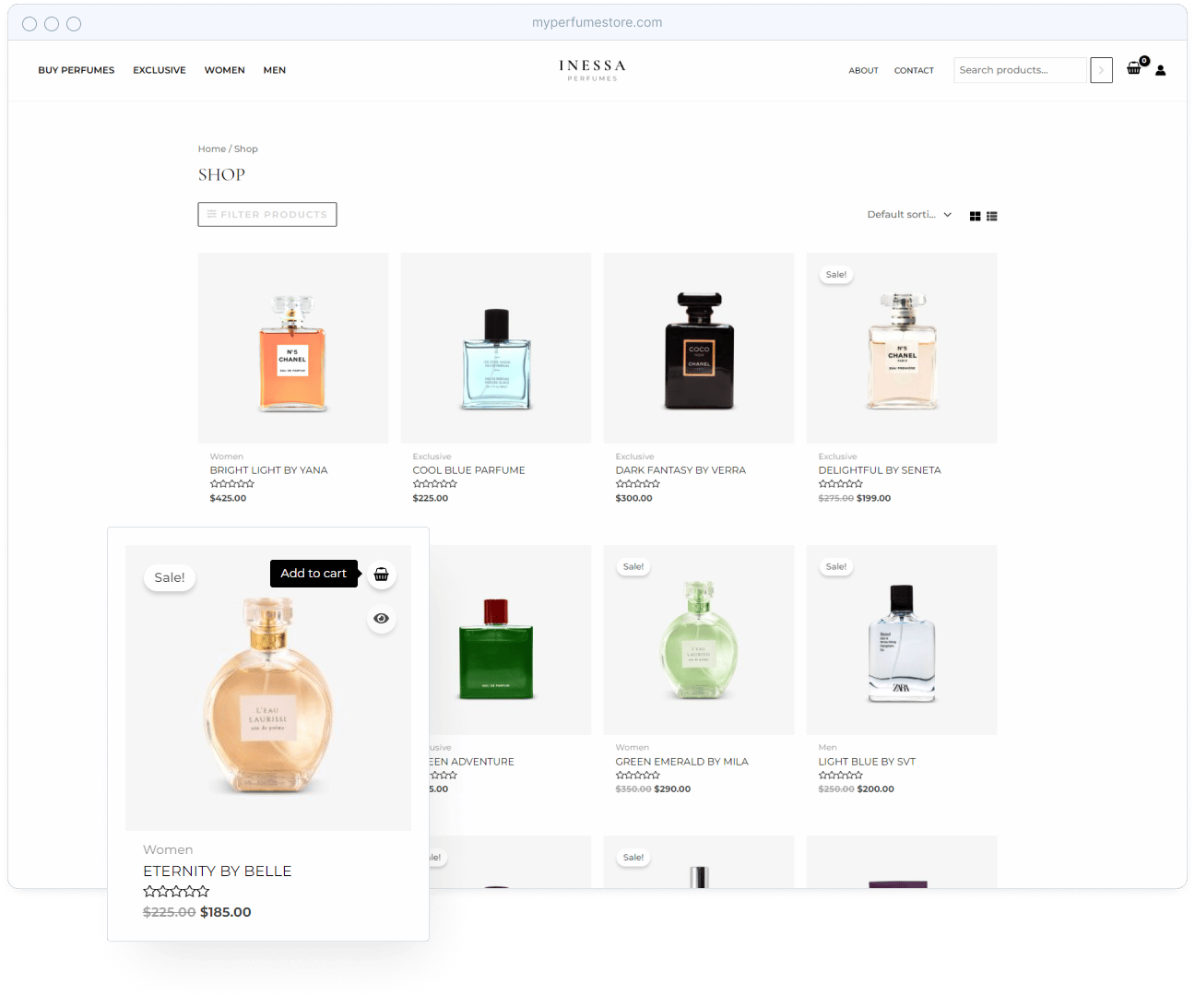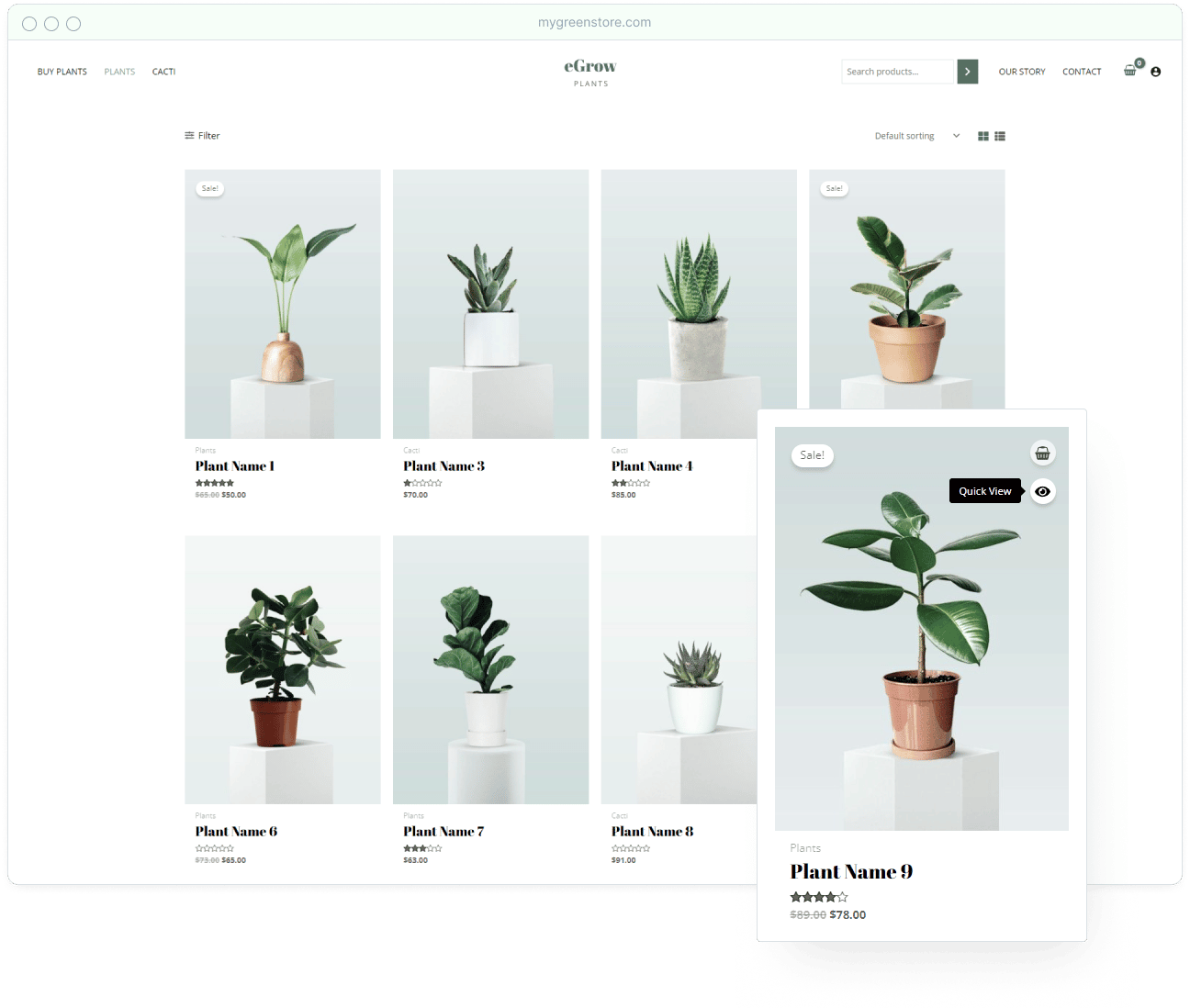 Setting Up Your Online Store
Setting up your online store is easy.
You already have all the essential plugins including WooCommerce. It's time to set everything into place.
Run the setup wizard and fill in the required details.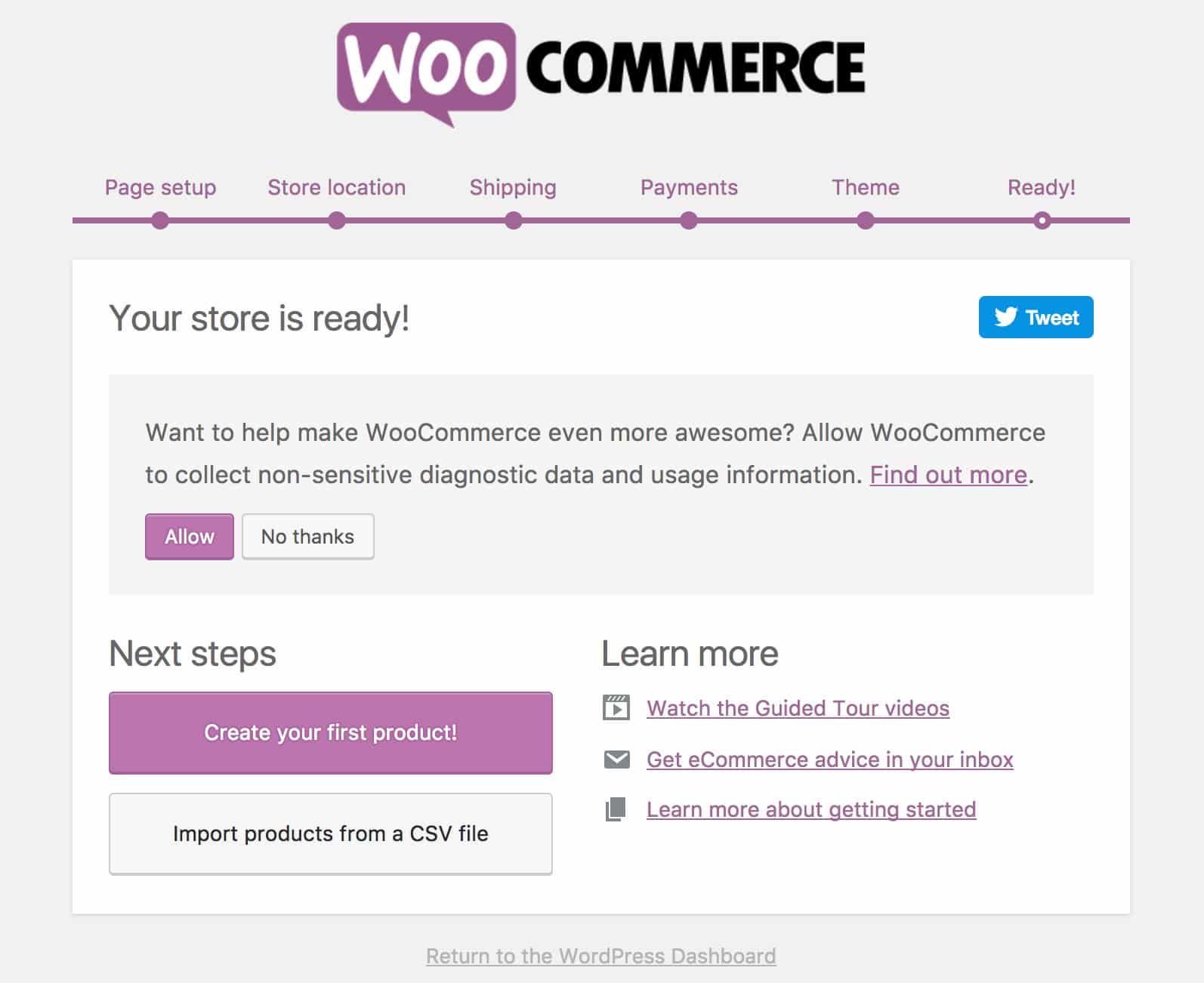 Enter Shipping & Tax Information
This information can be altered in case you want to change the location of your store.
With your store, you are flexible to sell both physical and digital products. The choice is yours.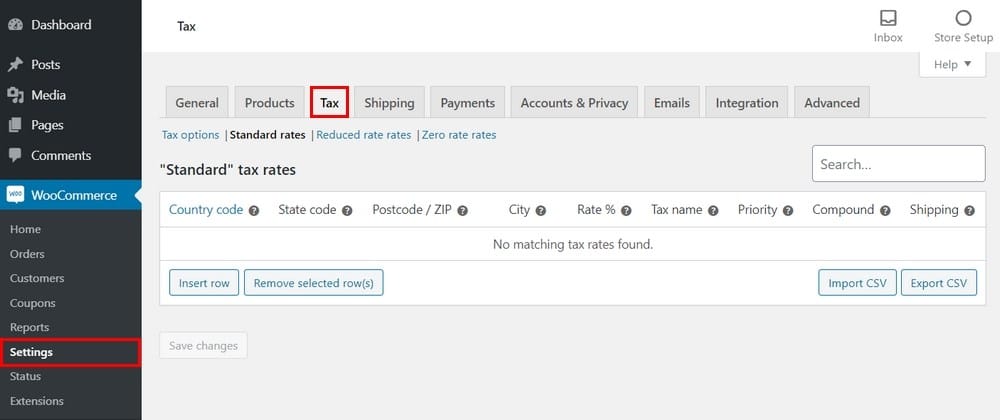 Payments
How are you going to get paid for the products you sell?
The payment processors are easy to set up by following simple prompts.
WooCommerce supports PayPal, PayPal Standart, and Stripe to accept payments.
You can also add other integrations at a later time when your business grows.
Adding Products to Your Store
This is the most important aspect of your store.
With product showcases, you can turn casual browsers into repeat customers.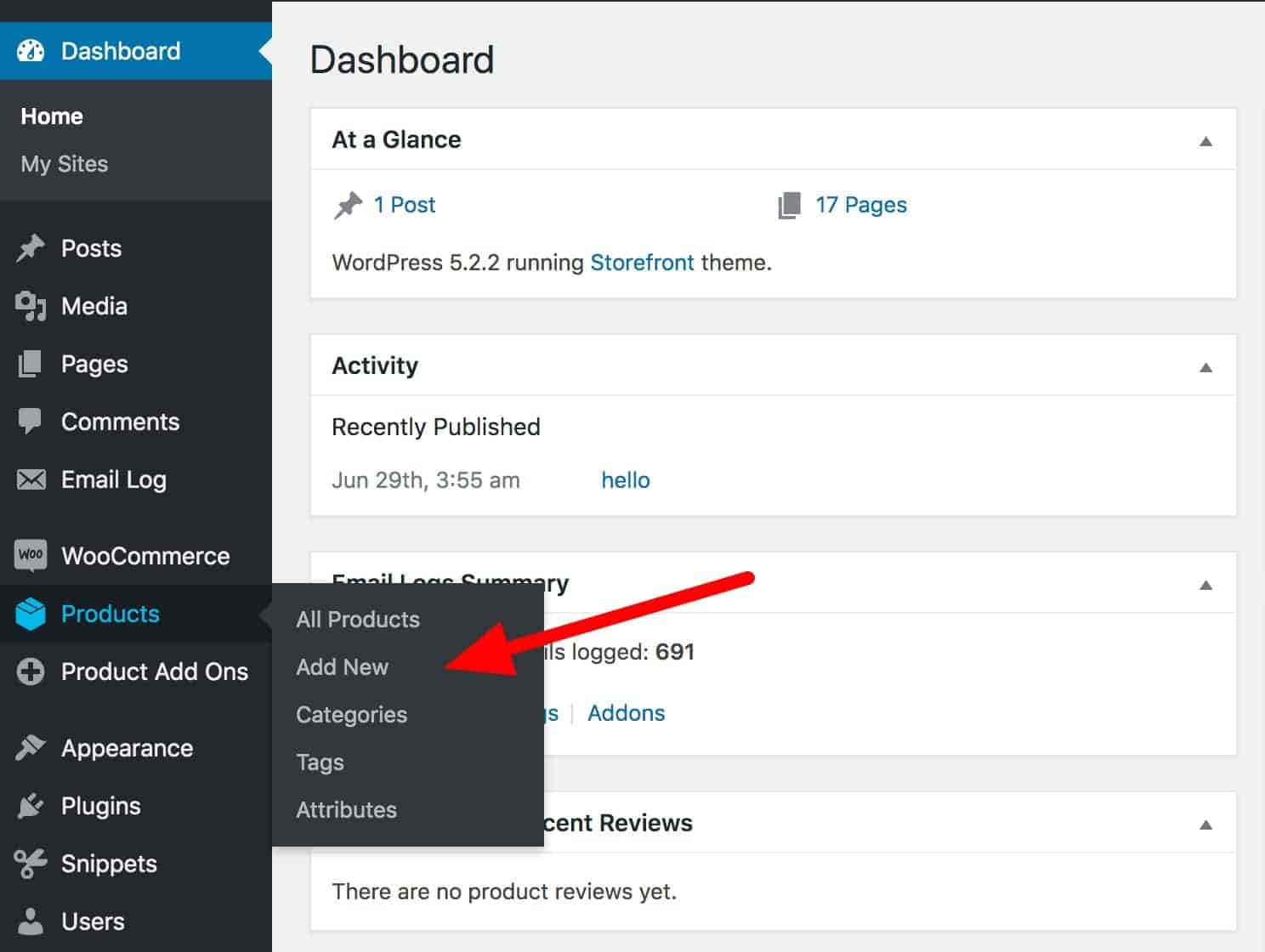 Add Title and Description for Your Product
Add catchy images and titles for your products.
Also, add concise descriptions to influence the purchase decisions.
The title and description can also help your products rank in search engines.
Choose the Product Type
Depending on the level you are in and the end goal of your store, you can choose the product type as follows
Simple Product: The default option in WooCommerce. The shopper does not have the opportunity to customize the order for example 200 grams of protein powder.
Grouped Products: A combination of two or more simple products.
Affiliate Products: You can also sell affiliate products in your store.
Variable products: Use if you are selling different sizes colours and patterns.
Furthermore, you can modify your store:
Virtual: Does not require shipment
Downloadable: If the downloadable file is associated with the product.
Optimizing Even Further

This is more for users than search engines.
You will benefit from it.
Product categories and tags: Just like posts utilize them to your advantage
Product Images: Think of them as featured images and they are the largest. Always remove the background from your product images
Product Gallery: Add additional images of your products
Testing Your Store
By default, your store is set up to live mode.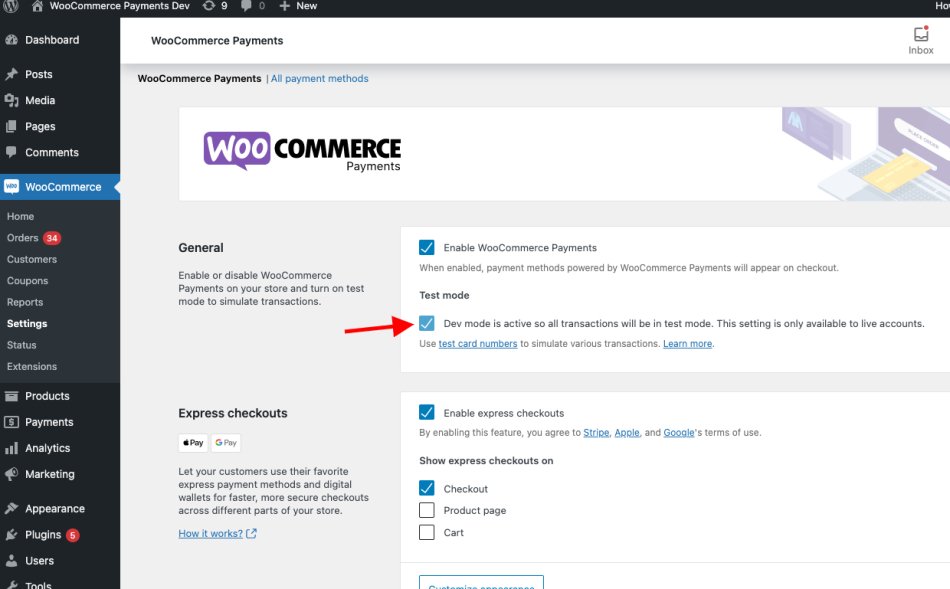 You can easily test payments, disputes, and all transactions.
To activate Test Mode:
Go to Payments > Settings
Click Test Mode
Click Save changes
How to Promote Your Store
You have seen how manageable creating a store with WordPress and WooCommerce is easy.
Store promotion is one of the major aspects that you cannot ignore.
Below are some promotional tactics.
SEO(Search Engine Optimization)
Involves how people are going to find your products using search engines,
Basic SEO is handled by your SEO plugin and other optimization plugins mentioned in the plugins section.
Why SEO traffic?
Predictable traffic for your store
Completely free traffic source
The highest volume of traffic
Buyer intent traffic
Informational rather than promotional
Profitable since there is little to no investment
The downside of SEO:
Google algorithms may get too harsh on you
Content Marketing
Make your store an information hub.
Have reviews and comparisons of the products available in the store.
To make your product stand out, compare it to a major brand.
You can choose to be biased!
Quality content will help you attract backlinks that contribute to your SEO traffic.
Email Marketing
Email is the backbone of any thriving online business.
Start collecting emails from day 1.
You will be getting new and repeat buyers from email.
Simple emails like cart abandonment can make a huge difference.
You can build a sales funnel with CartFlows to automate the selling process.
PPC

PPC stands for Pay Per Click.
You are paying for exposure to your brand.
This strategy requires money and a lot of testing before finding a winning ad.
The faster you find a winning ad, the faster you can scale.
Social Media
Social media traffic cannot be ignored.
Linked In and Medium are great for written content.
On the other hand, TikTok and YouTube do well for video content.
On most social platforms, short content performs better.
Concluding on WooCommerce Guide 2022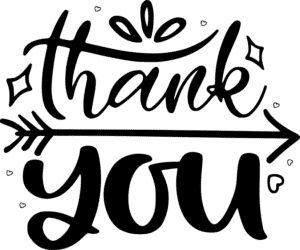 Building an online store is easy and profitable if you apply the tactics shared herein.
You can choose Shopify or follow this guide.
The choice is yours.
Following the guide will make the process affordable and the Astra theme and the e-commerce platform are free to use.
If you want to build an Amazon FBA business check out Amazing Selling Machine.
On the other hand, if e-commerce does not interest you, check wealthy affiliates,  affiliate secrets or Freedom Accelerator.
What are your views about starting an online store with WooCommerce? Were you able to build it in an hour or less? Share them in the comments thread.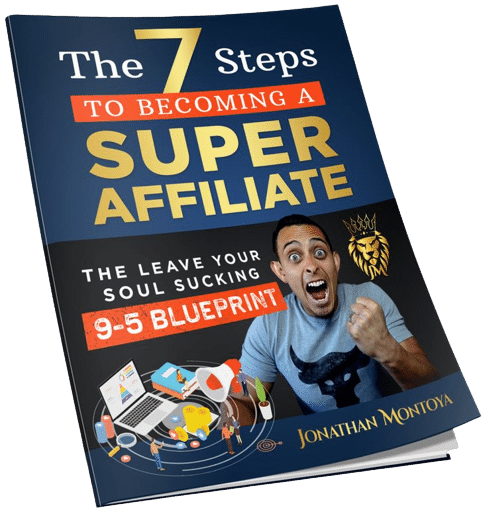 The Leave Your Soul-sucking 9-5 Blueprint
How To Quit Your 9-5 Job & Achieve Financial & Time FREEDOM