How to Research and Choose a Profitable Niche For A Living- The Beginner`s Guide Vol 2

Niche research is not only boring but also time-consuming.
I am not sure if the best niche exists but am sure there are profitable niches. It depends on what best fits you. It is a fact that the "Make Money Online Niche" is extremely competitive.
There are 3 Highly profitable niches that I will share with you along the way. Although I was warned not to choose the "Make money Online Niche" I ignored my mentor's advice.
Note: Most are affiliate marketing Niches but you can still profit from product creation.
One thing that should be clear is that there is no saturated market or niche: We all do things differently.
Pat Flynn from SmartPassiveIncome, focuses on passion, problems, and fears. He says that all of them must be considered before finding a profitable niche.
If you think that choosing a niche is the simplest thing, think again, please…
Codrut Turcanu from NicheHacks wrote an article where he consulted over 50 experts and ask them this simple question…
"How do you choose a profitable niche for a living?"
I have all of that covered here and simplified for you, my dear reader.
Most professionals like Lifehack and Lornali focus more on passion( I have no problem with that since I also do). But I have a big question for you…
… What if your passion is not profitable?
I see most people having personal blogs where they share their daily experiences and expectations. In fact, some site has very high readability than even those intended to make money.
What is a Niche?
---
I will be wasting your time as well as mine if I try to explain so much while you don`t Clearly understand what am I will be talking about. If you missed my guide on how to build a free website, you can get it still by clicking the link.
A niche is your target market. While choosing a niche, it is recommended to make it narrow as you cannot attract everyone; You attract those who are already interested.
In simple words, A niche is a group of buyers searching for something online.
You cannot make people love something that you create. Create something that people already love!
Video: Choosing Your Direction – It Starts With a Niche.
How To Choose a Profitable Niche
---
This guide will tend to answer the following questions:
Can You make money in any niche?

How will I be making money on my niche site?

Can passions really be profitable?

Can I write on things that do not interest me?

Should I research before choosing a niche?
Watch the video walkthrough on how to choose a profitable niche.


Enjoyed the video by Adam Short and want to watch later? You will also get awesome FREE training exclusive on Elite Affiliate Hacks. Register Here. No Credit card required.
If you watched the video, you should have an idea on how to choose a profitable niche.
Make sure you register here FREE for more training related to niche marketing and creating a fully automated Online business.
There will also be a training on product creation that will be shared if you take the training.
Super
Highly Profitable

Red Hot

Niches for 2017 and Beyond!

If you are confused about choosing a Niche, here is a list of Niches that are proven to be profitable. Get things the right way from the start.
Dog Training

Weight Loss

Diet/Nutrition/Natural health

Pregnancy/Fertility

Learn to Sing

Dating Tips for Men

Wholesale Sourcing

Self Help

Internet Marketing(In general)

Make money online

Survival

Save Your Relationship / Get Your Ex Back

Dating Tips for Women

Golf

Natural Health

Green Energy

Muscle Building

Hawaii Travel

Spirituality/Alternative Beliefs
Related: Affilojetpack Review: A money-making machine?
What about the three profitable niches that you promised?
I'm glad you asked.
The three niches have a very large market and EVERGREEN. Meaning, they will NEVER be saturated or lack buyers.
They are:
#1. Health: Who doesn't want to look and feel healthy? Includes topics like fat loss, stress management, muscle gain, anti-aging and natural healing.
#2. Money: We love money! Includes Real Estate, Investing, trading and stock exchange.
#3. Relationships: Help people solve their relationship problems and they will happily buy from you. Things like get your ex back, dating tips and saving your marriage.

If you are totally new to affiliate Marketing, make sure you check the article about affiliate marketing for dummies to get started in affiliate marketing the right way.
Summary of Choosing a Highly Profitable Niche from Day 1
---
#1. Find Something that interests You
Can you comfortably write about it like a pro? Again, nothing is perfect, you must start from somewhere. As time goes by, you will find creating content both easier and fun.
Most niche marketers will tell you that they start with a passion. Right?
If you have a passion but cannot write about it, no one will ever find your website. When I first started this site, I was sure that I could give content in this niche since making money online sounds very interesting to me.
You should also make sure that your niche provides a solution to an existing problem. If you help people money just follow you automatically.
#2. Do Your Research(Keywords)
In case you missed my guide on choosing a domain name, get it here.
What is the estimated traffic that you can expect if you rank on top of search engines?(Some niches receive more traffic than others). Copy Blogger focuses more on Related keyword research to find a niche.
You can do your research for FREE with the tool that I use. It is advisable to pick a niche that has high traffic but less competition.
#3. Get Yourself Some Skills/Training
The easiest way to do niche marketing is affiliate marketing.
This is a fact. Unless you have your own products to sell on your site, you will not make profits. This is where affiliate marketing comes into place.
You need to learn how to get traffic to your articles and eventually make sales. While most marketers focus on both keywords and content relevance, other methods like Email marketing, video marketing, and social media marketing should not be taken for granted.

Assuming that you already choose a good domain name, you will still need to create content that gets ranked on search engines.(Not just ranks, Top Google ranks). You will need to be doing keyword research to achieve this.
#4 Create On-Demand Content
If you do all the above but don`t have content you are wasting yourself. Period.
Content creation will be your regular routine after you create a niche website.
Why Should You create Content?
Gives your site more authority.

You can easily make sales.

You are building trust.

You will be increasing your following.

You will be sharpening your skills.(Hint: People who write are

sharper

)
Not All Niches are Profitable!
---
As you start a niche site, you should put your main focus on affiliate marketing…
Some niches have products that are of low-cost meaning that you will also make less commission as an affiliate of that product. Does that make any sense to you?
Here is an example. Let's say you find a product in your niche that cost $10. How many sales will you make to have a sustainable income? So many sales. Right?


You should be wise in choosing the products to promote. In reality, it takes the same amount of effort to make a sale worth $1000 as well as that of $10.
What Do I do If I have no Passions?
---
Having a passion that is not profitable is like having no passion at all in the online World.

Assuming that your only hobby is watching movies, how will you make that passion profitable? Blank… 🙄 
Sincerely, it is hard to make such a passion bring profit to your site. This can only be a personal blog. (Personal blogs are rarely profitable the reason being you are not solving any problem). I know some know how to make their personal blogs look professional and no longer personal.
Do a Research.
If you have no passions, find a niche that you can comfortably research and write about it. In that case, you write about facts and drop some opinions here and there to make your article interesting.
The Bottom Line.
---
Some people expect to find hand-picked niches to work on. The truth is, you can pick any niche that you can research and write on.(The market has to be large to attract buyers)
Your website should be able to act as a bridge between you and the consumers. If you can write more than 400 words after doing a research, that is a good start for a new niche website.(I find it easier now in creating content than when I was starting out)
Have you followed this, and your Niche is still not profitable?
You are doing something wrong. Most marketers quit before giving themselves enough time to see results. Success is cumulative. You may think that you are wasting time while starting out, but it pays dividends in the long run.
I believe you can now research and choose a profitable niche to make a living on the Internet. Bye bye, and take care.
PS: Want to start a Niche site, Get hosting, Keyword research and expert help? Go Here.
In Case You Missed Them…
Hope this guide about researching and Choosing a Profitable niche was helpful to you. If so, please share and comment in the thread below to let me know what you think.
PS: Also share with us how your niche website is going after using the guide.
The Sky is the Limit,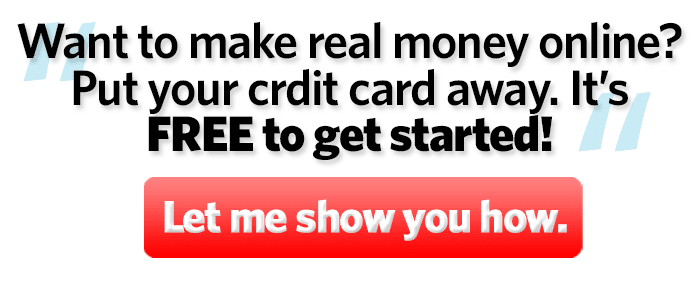 What's up, ladies and dudes. I'm glad you finally made it here. I hope you found this post Helpful. My name is Tony Omary. I build EliteAffiliateHacks to teach others Affiliate marketing the right way.(Thanks to The Wealthy Affiliate) You will find me here helping newbies make their first Dollar Online and assisting advanced & intermediate marketers to make MORE Affiliate Commissions. Learn more on my about me page and make sure you check my Resource Page here for more Awesome Tools, Courses and more resources that you may need to run a successful Business. Also, Be Sure to register for a FREE live Training here to Learn how to Build Your Own Online Business Using Email Alone.
Connect with me using the social icons below.