Welcome to my Commission Machine Review 2022 which is a product by Michael Cheney.
The money is on the list. That would be more relevant if you knew how to use email marketing to make your efforts effective.
Most people bank a lot of cash through Email marketing. Michael Cheney wants to teach you effective email marketing and give you access to his "secret weapon".
Name   : Commission Machine

Website: www.commmisionmachine.net
Owner: Michael Cheney
Price   : $47 $19.95 Here Today Only
Rating: 78 out of 100(Cheap Quality product, Expensive high-end promotions)
Verdict: Recommended
What is it?
A 7 module video course teaching effective email marketing. Commission machine is more of a product than a program. Details on whether his email marketing strategies work will be discussed later.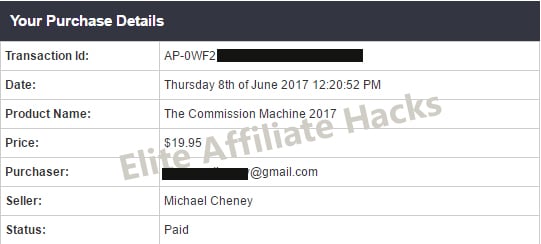 Introduction to Commission machine
Michael Cheney promises you that by taking his training module, you will stand out from the crowd and make super affiliate commissions.
Most marketers leave money on the table and wonder why they are not making money online. By following his guide, you can't miss something to learn.
Summarized Review
Like most Internet marketing products, advertising and marketing are what determine the number of sales that you will make.
Cheney has done a great job in advertising. By the way, Psychology marketing still works. Even if it may be deceptive, most customers tend to buy.
In my humble opinion, the advertising is hyped although his strategies work and his Commission machine only teach how to make money through email marketing.
I don't prefer just sending affiliate offers to my list. If you are like me, you can build a website and help people make an informed decision rather than sending random converting affiliate offers.
The Commission Machine Pros vs Cons
Pros:
Easy to follow step-by-step video tutorials

A product with a one-time payment

Videos are well presented

Email marketing is the best way to promote

I was impressed with the presentation

Unlike the sales page, Cheney is not a guru. He presents with passion
Disclosure: I was skeptical while buying the product. On the sales page, one may think that they are all "guru things". I was surprised by the information inside when I bought it. It is worth the investment.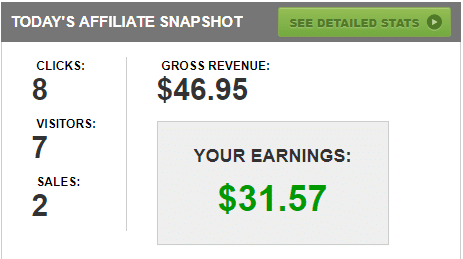 Additional Thoughts about the Commission Machine:
Cheney being a successful marketer has conducted research which means that he knows what is working best in the market. He is personal in his presentation and uses his examples.
I still feel that his marketing and psychological tricks still work.
By now, you know that what Commission Machine teaches works. Just a heads up, I made my first Jvzoo sale thanks to Commission Machine.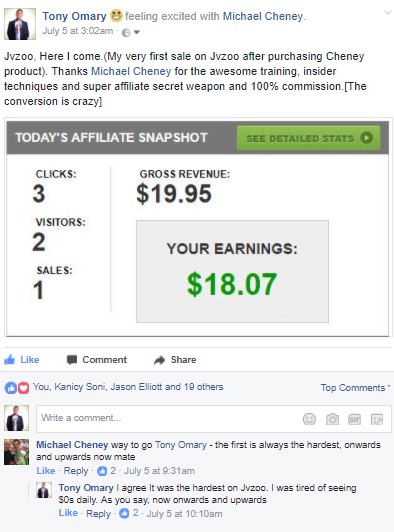 Cons:
Not newbie friendly as promised on the sales page.

You will need a website and a list to run any affiliate offers.
Additional thoughts:
Even if they upsell, you don`t need them. You need to know how to set up a website to use the product.
Who is the Commission Machine For?
Affiliate Marketers who want to take their affiliate career to the next level.
Affiliate marketers who want to increase their sales online.
Marketers who want to send converting emails and offers while making money along the way.
An Inside Look at the Commission Machine
As mentioned earlier, it is a 7 module training course which includes:
Module 1: Introduction

Module 2: Research

Module 3: Angle

Module 4: Providing Incentives

Module 5: Messages

Module 6: Deploy

Module 7: No List Method
Michael Cheney has simplified the process with the R.A.P.I.D. Process. That is Research, Angle, Provide, Incentive, Deploy.
Honestly, to do all these, you will need skills, a website, an auto-responder, persistence, and discipline in your work.
Does his email marketing work? I will answer that as promised at some point in this article…
To sell, you will need to expose the customer several times to the same product. You may use a different heading in the email and take them to the same product. It works like charm. 🙂 
Bonuses and incentives work for affiliate marketers. Other marketers have done it.
Note: Not all messages and offers convert the same. You need to learn which ones.
My Final Verdict
Commission Machine is Great if you already have an email list or you want to profit from Email marketing which is the most reliable traffic source.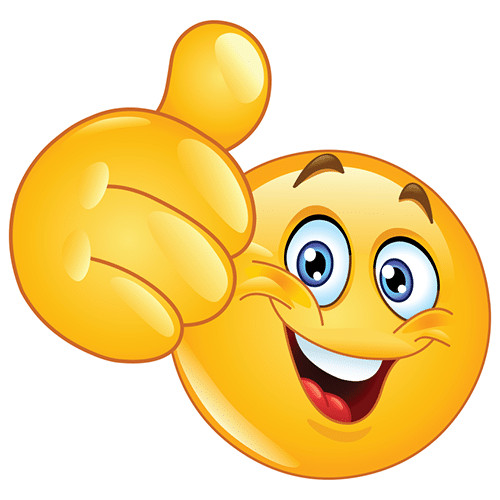 Get Commission Machine Here for Only $47 $19.95
Do not be deceived by the name, "Commission Machine" In reality, this is not a machine that will be pumping commission to your bank account. You need to promote something to get commissions. Period!
There are some programs like BuilderAll and wealthy affiliates that teach you how to make money online without winning the lottery. Commission machine teaches you how to make money only through email marketing and Social media.
If you already have a website and an autoresponder, the Commission machine will be your weapon in Email marketing.
What do you think?
Are you still worried that this is just another super-hyped product? This product is worth the investment. Email marketing is also a great way to get traffic at hand.
Cheney focuses on promoting products in the make-money niche. Niche marketing is easier since you promote what you love and interests you.
Final Overview of the Commission Machine.
Name   : Commission Machine
Official Website: www.commmisionmachine.net
Owner: Michael Cheney
Price   : $47 $19.95 Today(Get yours Today!)
Where to Buy: Commissionmachine.net
Rating: 78 out of 100
Verdict: Quality video training, fairly priced
Thank you for Reading my commission Machine Review 2022 Bye-bye, and take care. 🙂 
If you have any questions, feel free to drop them in the comment thread below. I will try my best to reply to every comment. See you!

In case you missed them: