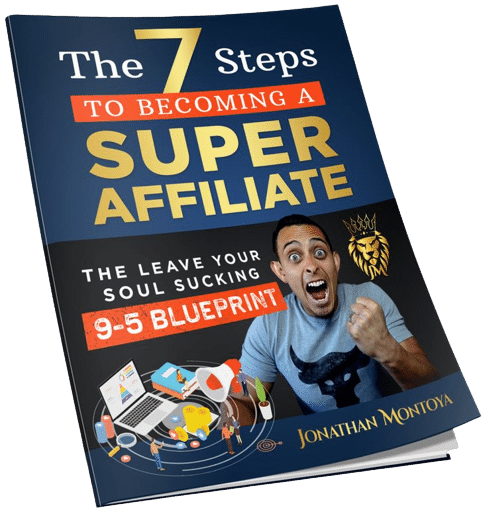 The Leave Your Soul-sucking 9-5 Blueprint
How To Quit Your 9-5 Job & Achieve Financial & Time FREEDOM
Hey, and Welcome to my BuilderAll 5.0 Review 2024, which is an All-in-one marketing platform with all the tools that you'll need to run a sustainable online business without the need to spend so much money on third-party tools.
We will discuss the features, tools, pricing, and affiliate program and how to get a free trial.
 75% of businesses have admitted to having problems finding suitable expertise for optimizing their landing page copy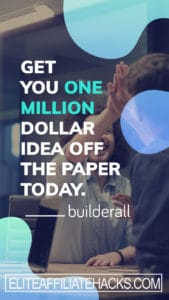 Can you imagine having all the tools you need to run a sustainable online business that generates passive income without requiring so much investment?
Think about it for a moment
Ready to dive in and learn more about this system? Let's go!
Name: BuilderAll 5.0
Website:https://www.builderall.com
Owner: Eric Salgado
Price:$16.90, $76.90, and $87.90/month, ($199 for funnel Club)
Free Trial Available: Grab your Free 14-day Trial Now
Category: All-in-One Marketing Tool
Verdict: Recommended
BuilderAll Affiliate Program: Sign up Here and get Guaranteed Approval Today!
Are you excited to read the most Comprehensive, Honest, and Unbiased BuilderAll Review review on the Internet Right Now?
Stick with me, Elites, as I will reveal everything to you straight to your face.
Look:
Instead of doing a review just for the sake of it and giving a lot of buzz for a product, I've never even used it as most reviewers would.
Below is proof of my purchase.
So I'll be there using the tools and learning with you.

As you probably noticed, I purchased the Commercial Licence. (Now BuilderAll Business costs only $87.90/month for you).
Reasons why you'll need it, too, will be discussed later in this review.
Here is a Preview of What You'll Learn in BuilderAll and this review:
What are funnels, and Why do you need to use them
How to use ready-made sales funnels and start profiting right away
How can you join a private community of marketing experts making a killing online?
The "Key Elements" you need in a business to build a lifetime income)
How to create a list of the Platform(No one does this)
How You Can Win a Car this Year
How to Build an App within minutes
The tools you need to promote. (No one stops using them after the first purchase because their businesses depend on them)
How to Clone Converting Landing pages of your competitors without paying a cent
Why do you need to be using "social proof" in every campaign and why your conversion s*cks
How to make 100% commission with the Program
What is the "BuilderAll Commercial Licensee:" and why do you need to get it right away?
BuilderAll 5.0 Review 2022: What's New? – Worth the Hype? https://t.co/FfT5lRVB7u via @AffiliateHacks

— Tony Omary (@AffiliateHacks) January 23, 2022
What is BuilderAll 6.0
BuilderAll 5.0 is an all-in-one marketing platform with all the marketing tools that you need to run a successful online business.
Builderall is a Saas(Software as a service) software that automates most of the boring stuff and does the heavy lifting for you.
A survey by Gartner has found that 42% of CEOs have begun the digital business transformation to automate everything.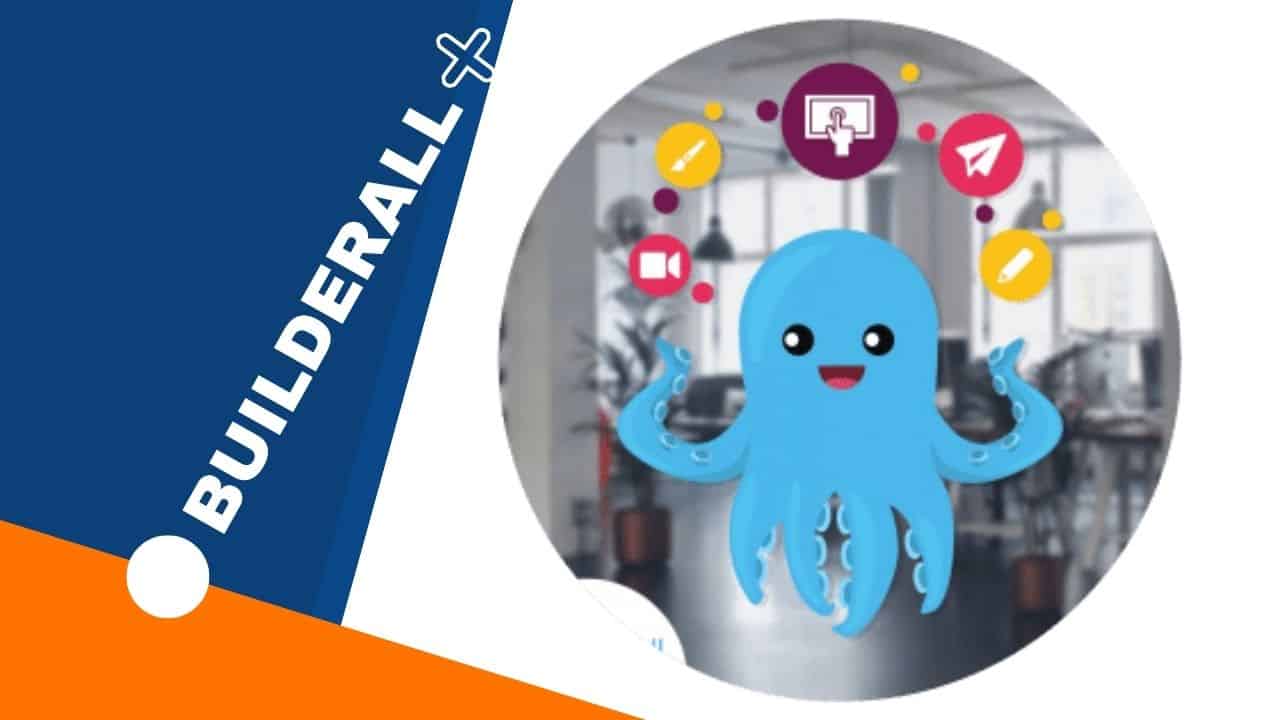 Instead of buying each of the tools, you'll need, you'll get all the tools in one place. BuilderAll!
From sales pages, landing pages, sales funnels, website builders, membership subscriptions, real-time purchase proof for your sales pages, analytics, heat maps, click maps, autoresponders, and so much more.
By now, you probably know purchasing all these tools will cost you $1,00s, if not 1,000s dollars every month.
The worst?
Some of the third-party tools/ plugins may compromise your site.
This alone gives you reasons to have BuilderAll right Now.
About BuilderAll(eBusiness4Us) and Eric Salgado
Builderall Platform Project was started in 2011 with one goal in mind.
"To generate real online results for companies all over the world with a complete and comprehensive platform."
eBusiness4us, Inc. was founded in the United States in 2008 by Brazilian entrepreneur Erick Salgado.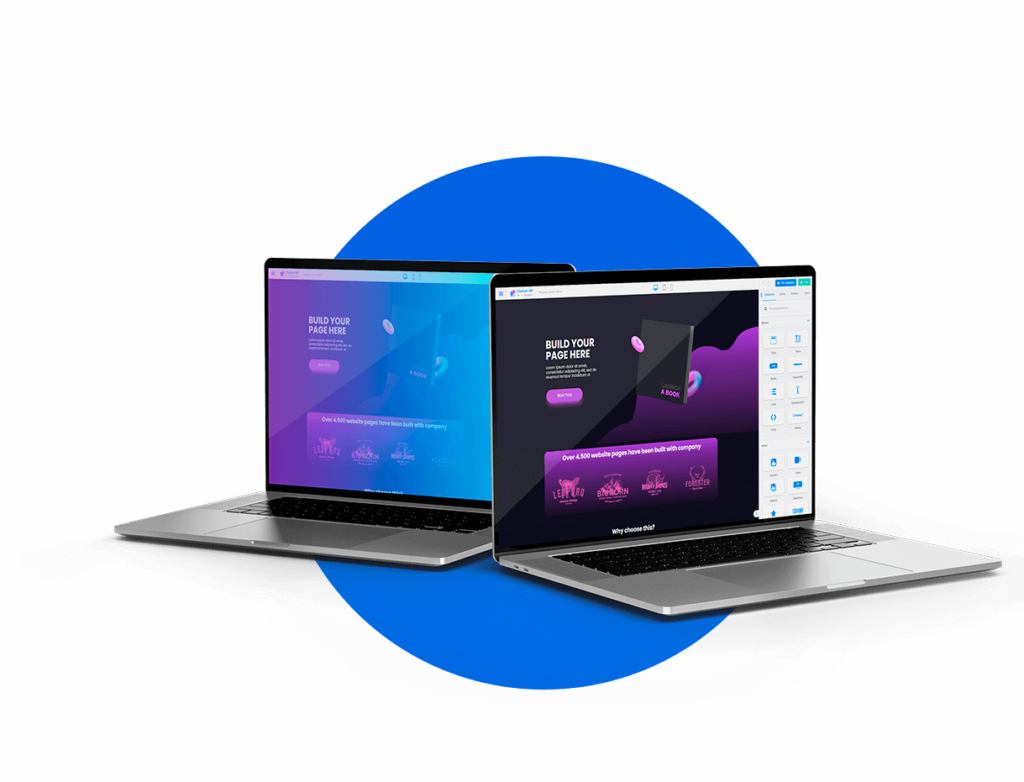 Erick has two core passions of his: digital marketing and entrepreneurship.
The company's goal at the time was very clear:
"To change the world through entrepreneurship using digital marketing as a tool."
Known as one of the smartest entrepreneurs Since 2005, he has brought businesses into the digital world through a local digital integration program that has built over 5,000 small business websites in its first year.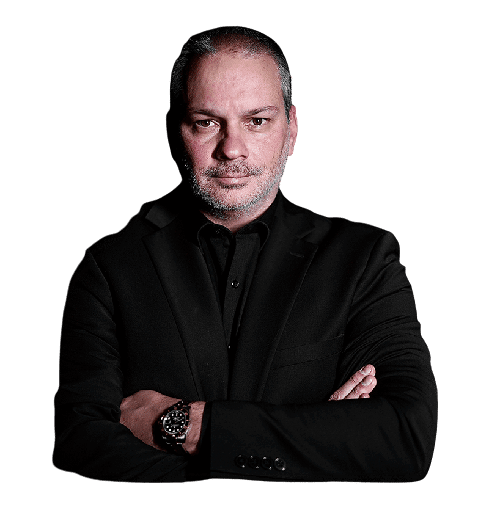 He also created a mini-his franchise portal.
This quickly became a huge success locally and launched his international career.
Builderall was launched as one single, smart platform with all the tools and support to help your business grow.
Builderall is an outstanding platform because they use it to grow their businesses.
That's also how we know that Builderall has the tools EVERY entrepreneur needs to succeed and grow their business.
What's New Inside BuilderAll 5.0?
If you haven't already, make sure you sign up now and get grandfathered your original price.
But don't panic yet.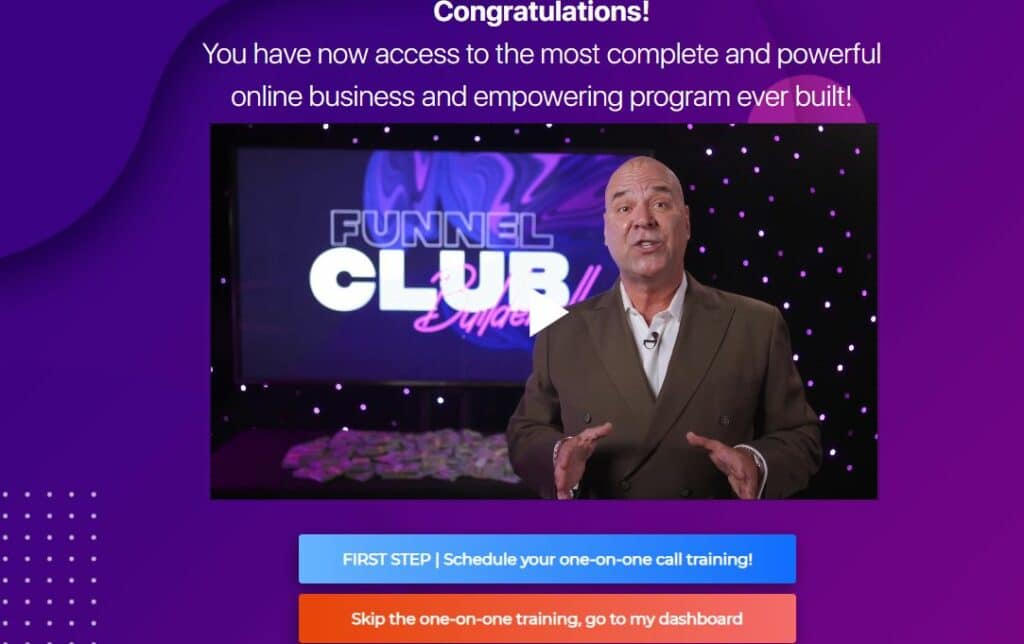 Here is What's New:
Builderall Super-Free Plan: You probably know it wasn't FREE when BuilderAll was first started.

You had a price to pay to access all the premium features.

Now is the best time to start creating your business.

You will get access to all the tools but with limitations, and you ONLY upgrade When you feel you are ready to go in full swing.


Builderall Premium Plan: You cannot miss this.

This plan will be selling at $89/month, but you will get it for only $87.90 if you buy it during the launch.

If you are serious about running a sustainable online business, this is the plan for you.


Builderall Funnel Club ($199.00 one-time payment + $87.90 monthly): I feel this will be the backdoor to access the builderall 5.0 funnel club at $69.90.

So, if you missed the launch price for any reason, grab this and save $30 every month. I

don't know about you, but one-time payments are outstanding!

You will get access to over 400 templates and chatbot funnels.


Builderall Website Agency: A lot of you guys will love this feature.

With a premium account, you will be able to run your website agency, create sub-accounts for your clients, and charge them directly with your preferred gateway. (100% into your pocket)


Builderall Booking Calendar app: The official launch of the Booking calendar app integrated with Google Calendar and zoom


Webinar upgrades: Now, you can start a life or recorded webinar with a ghost audience, waiting room, tagging, automation, call to action, new layout, new share screen layouts, and much more


Builderall Marketplace: Buy and sell products with the massive Builderall affiliate network


Chat builder and private chat builder: Start a group or private conversation with your visitors on your website or membership area, and yes. it can be used as a help desk system
There may be more feature improvements and Bug fixes with the newer version of builderall 5.0 that you will enjoy.
BuilderAll 6.0 Video Review and Demo
BuilderAll 5.0 Pros vs. Cons
Pros:
All marketing tools in one place
Integrates with WordPress
Welcoming affordable pricing
User-friendly interface
High deliverability with their mailing boss
Newbie-friendly training
High-quality training tutorials
Easier to use than WordPress
100% commissions on direct sales to "Commercial Licensees."
The system is proven
Highly Converting sales pages for product creators
Drag and Drop Website/ Blog Builder
Hosting Unlimited domains
Create email accounts with your domain
Make apps inside your dashboard and make them available for download
Facebooks App Builder
Auto-responder with up to 10,000 subscribers
Allows you to own a car. Yes, Really!
Cons:
Non-WordPress(Now integrates)
The Commercial license seems compulsory if you are serious about affiliate marketing
BuilderAll 5.0 Full Review: An Inside Look
Builders
This is where you can use their drag-and-drop website builder to build a blog or a website.
Also, you can create an Android and iOS application and make them available online for download.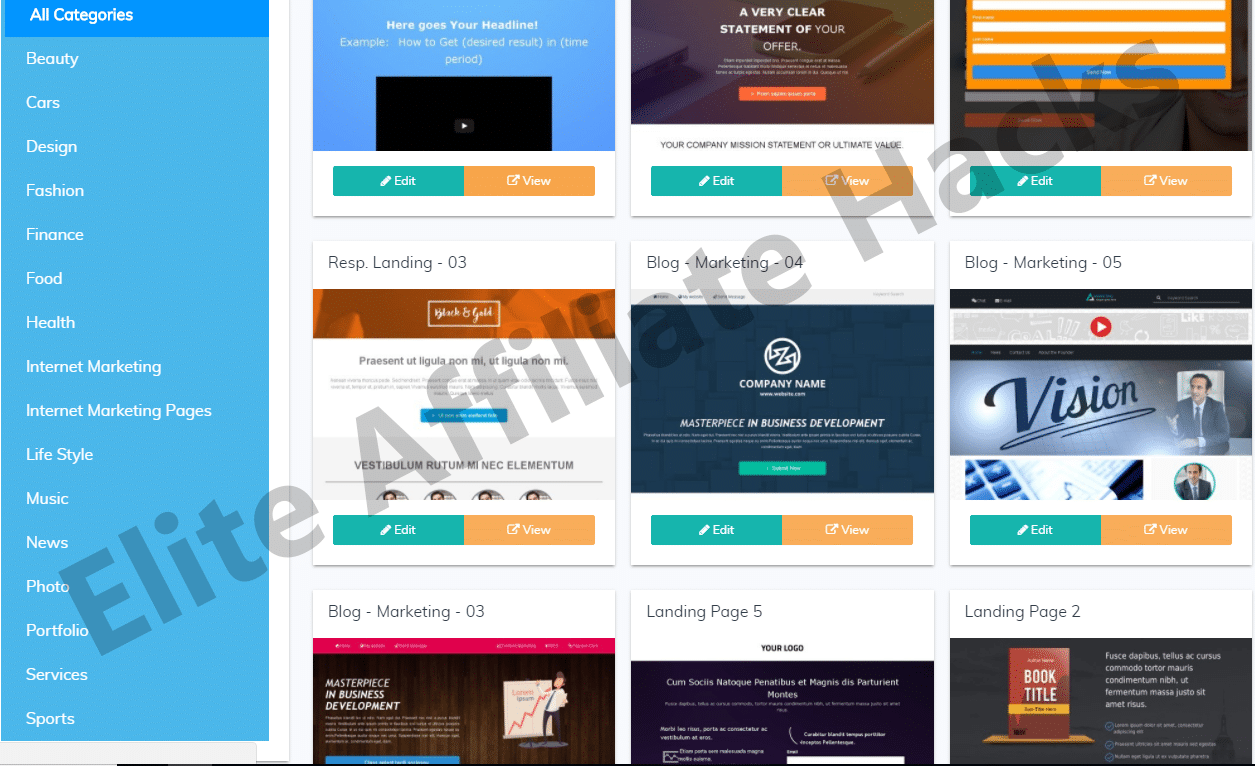 I'll only show you the excellent site builder Inside BuilderAll.
Surprisingly, everything you can do with Click Funnels can with done with BuilderAll for only $29.99/month.
From sales pages, niche funnels, opt-in pages, landing pages, and more…
Related: Top 10 Landing Page Builders You Should Try Today
Cheetah Builder:
Create blazing-fast
websites within minutes. There are also hundreds of element that you can add to the website that is readily available for you.
Funnell Builder: Make use of ready-made funnels that are proven to convert. You can easily download them on your dashboard and edit them as your own.
Webinar Builder: You no longer need to pay for a third-party plugin—stream webinars on Facebook and Youtube with Ease. You can either have a live webinar or a recorded webinar to boost conversions.
E-learning: Create and sell your courses inside the platform. You can have multiple instructors, lesson tests, final tests with certificates, and more.
Booking Builder: Create a professional booking infrastructure for consulting and events. You can have multiple users and integrate them with email or SMS.
In addition, you can integrate with WordPress and Woocommerce!
See Some More 200+ Facts About Builderall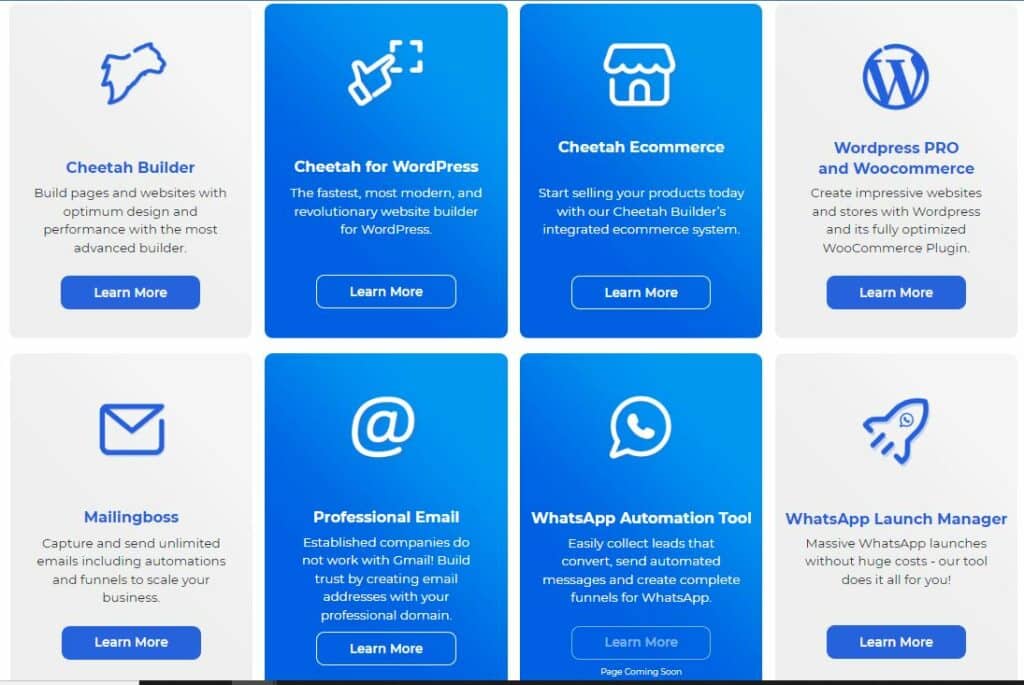 The Mailing Boss(An Autoresponder)
This is an Autoresponder just like Aweber and ConvertKit
You don't have to pay any more for an autoresponder while promoting BuilderAll. The mailing boss has you sorted.
Related: Top 10 Email Marketing Tools for Your Business
You can have a list of up to 10,000 subscribers with guaranteed deliverability. No Fluff.
Furthermore, you also have access to the following tools:
WhatsApp Automation tool
Facebook Messenger chatbot
Social proof pop-ups to show engagement and trust like proof.com
Website ChatBot
Browser notifications like push crew and more…
Design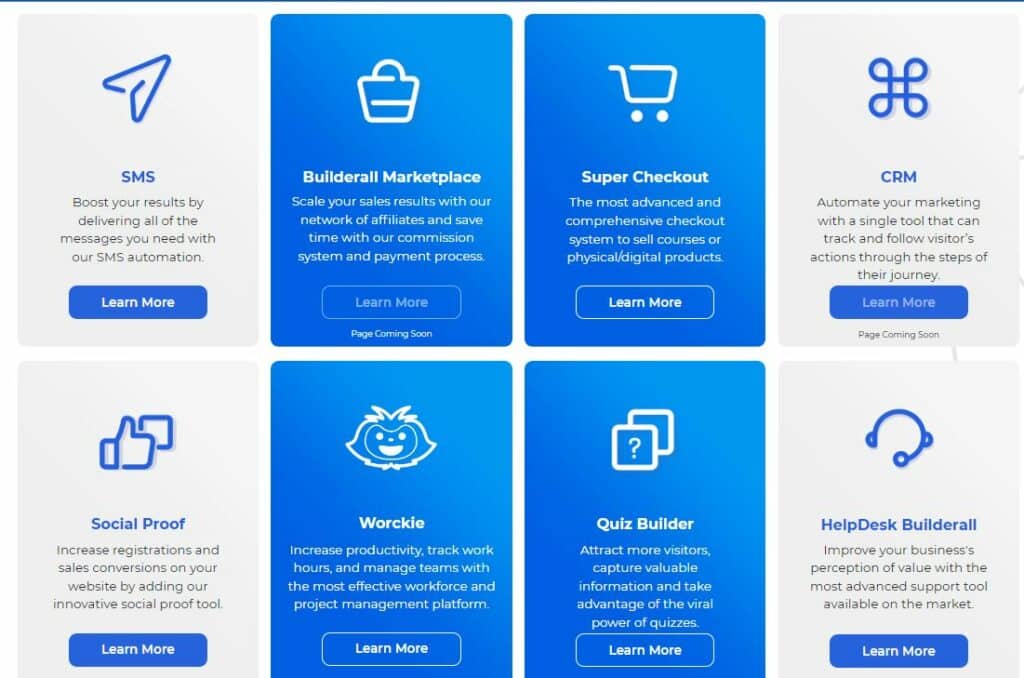 This is where you can create a mockup and wow video presentation. 
Design Studio
Do you want to create something without hiring a designer or start designing from scratch?
The BuilderAll Design Studio will give you an incredible experience.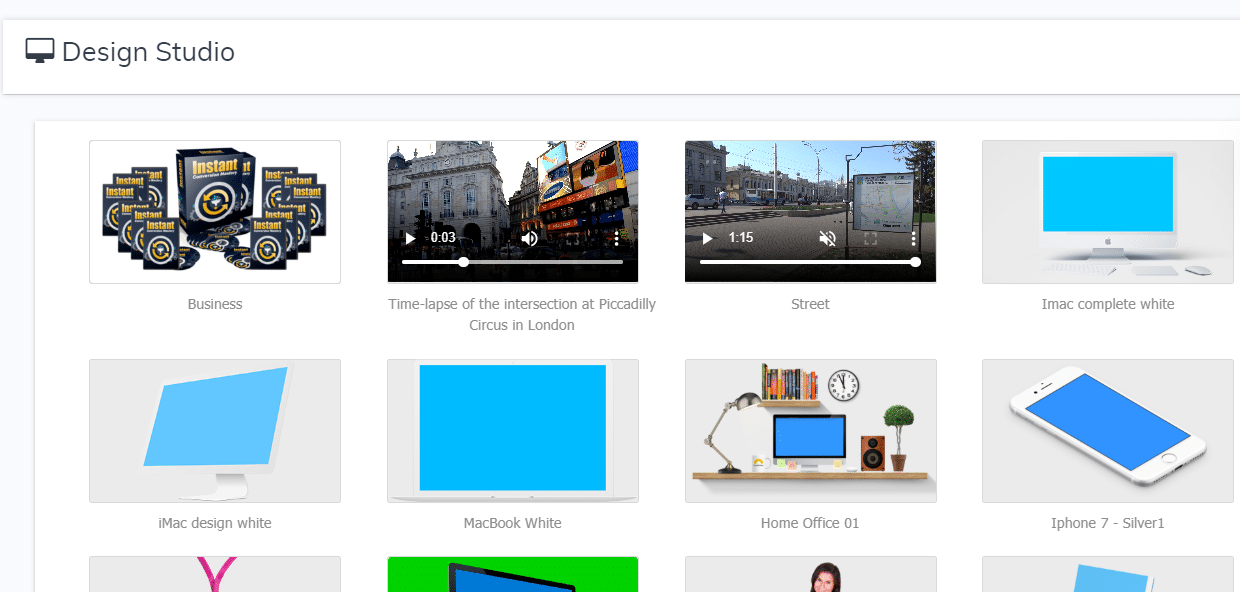 Videos
Make animated and floating videos in just a few minutes.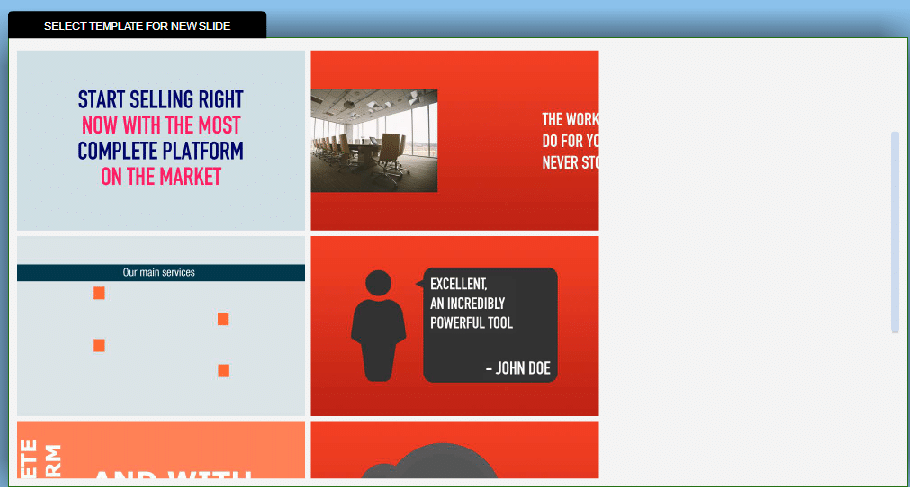 With the animated Video Creator inside BuilderAll, you get Pre-made Slides inside there.
You don't need any additional software as you can add music tracks and nothing to download(Only your Video)
Apps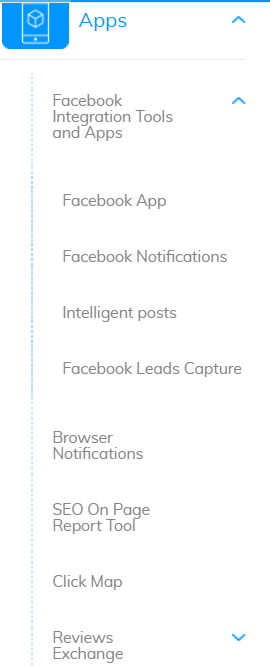 You can make an app with just a few clicks of your mouse. Yes, really!
When you came to this page, you may have noticed I use a Brower Notification. That alone costs $29/month with SumoMe.
Using proof that shows real customers will cost you an additional $25/month.
Some software like CrazyEgg shows Click maps and heat maps cost $189/month.
Update: Roulette Wheel was recently introduced to increase CTR on your website and services.
In addition, You can send promotional WhatsApp Messages using the BuilderAll Zap.
Creating a Facebook App will cost you some additional Dollars.
All this is sorted when you get BuilderAll here.
Buy now; you are aware that you are saving big if you start using BuilderAll or switch from the costly services you're using.
Knowledgebase
In this section, you'll get tutorials on using each tool found on the platform.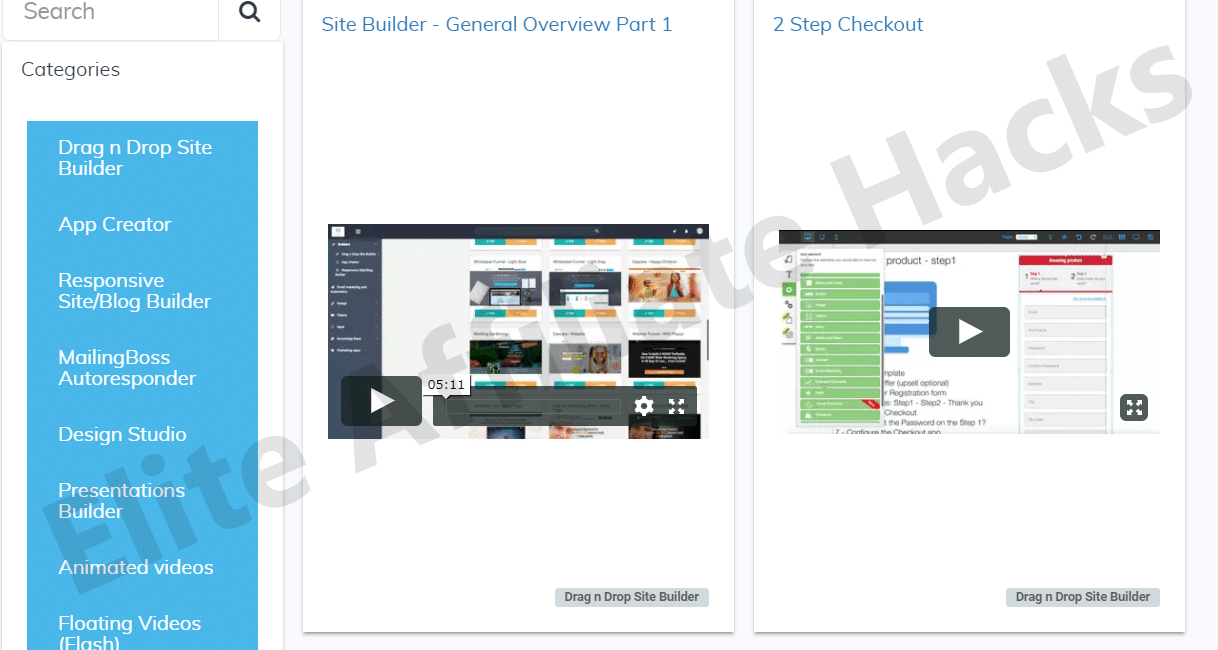 The videos are high quality, short, and to the point.
BuilderAll Webinar Creator
Yes, you read that right.
You can host your webinars without purchasing any third-party software like WebinarJam. BuilderAll has got you covered.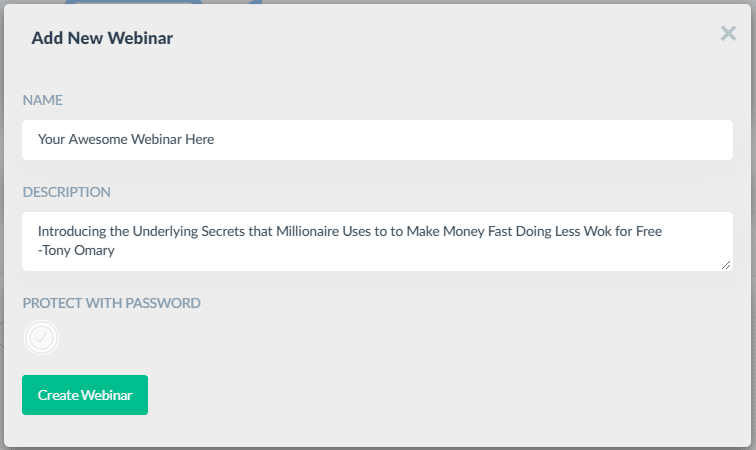 Social Proof
Social proof is essential if you want to increase conversion to your offers.
This tool can display purchase proof or registrations in real time.
You would pay for a tool like proof at proof.com to use that feature
E-learning
Do you know that the likes of Garry Vee, Tonny Robbins, and Tai Lopez make most of their income teaching people?
You can do this without spending too much on different automation software.
By now, you already have a webinar, an autoresponder, social proof, a website builder, an app creator, and other tools in your marketing stack.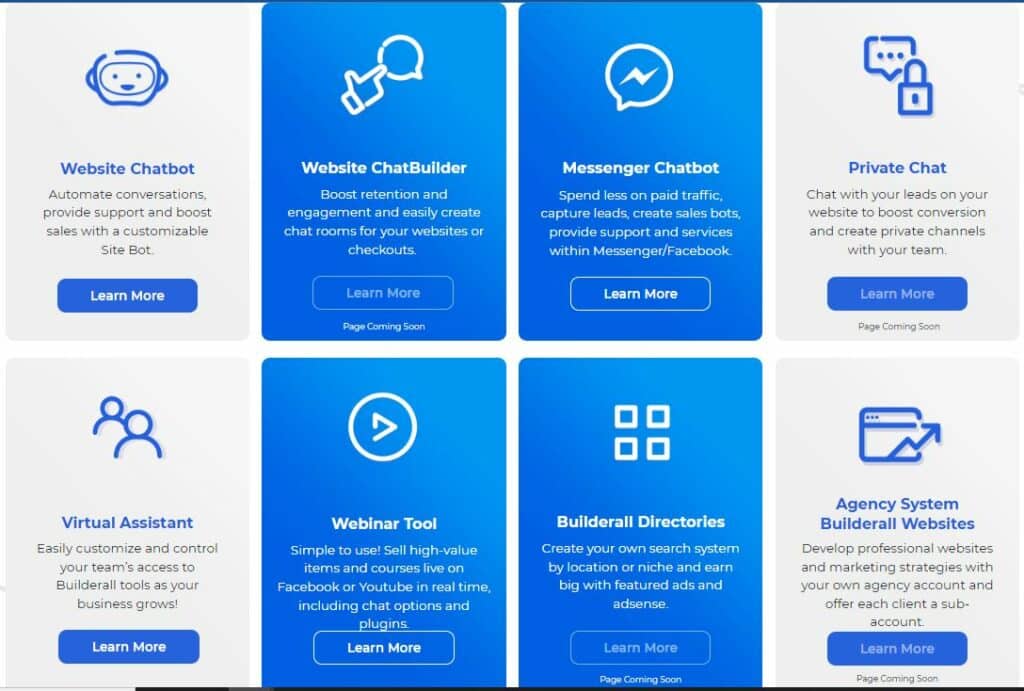 Browser Notification
Do you know that a BIG chunk of your website visitors will NEVER come back to your website?
This is Huge.
With browser notification features, they can subscribe with one click making it easy to bring them back to your website. Cool. Right?
Cheetah Builder
Build pages and websites with optimum design and performance with the most advanced builder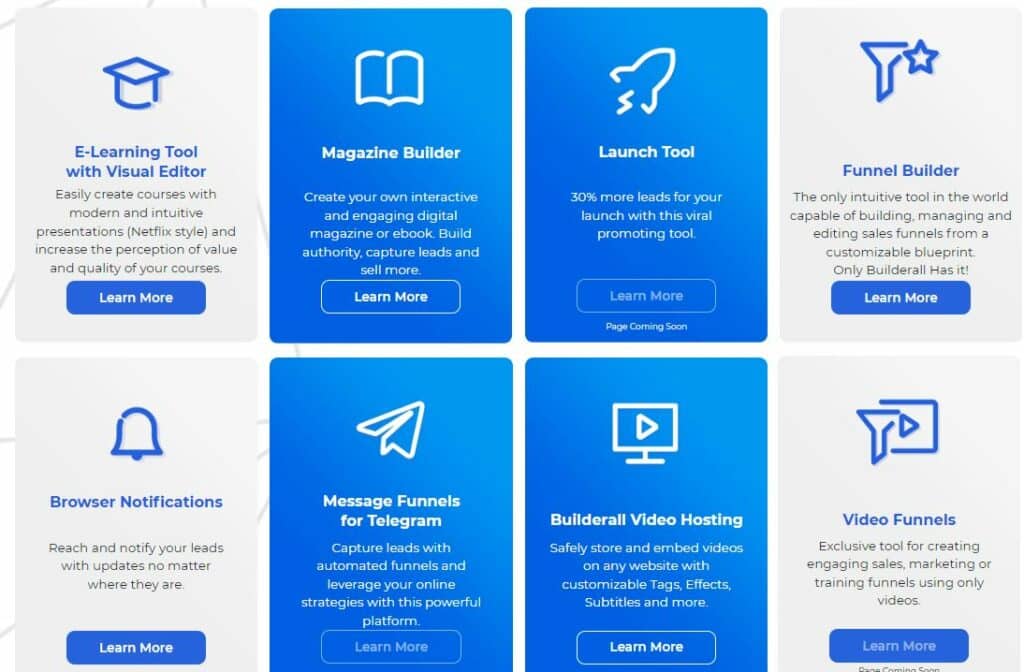 BuilderAll has more tools than most competitors with a one-roof price.
Not convinced yet? Here are some more tools:
Video Hosting: Host videos for your courses without paying a dime
Help desk: Help your customers make informed decisions
VA access: Decide what your VA can view and do within the dashboard. Great if you are an agency.
Instagram autoresponder…
Buy and host a domain with their DNS
Social media auto postt app. Never pay for any app again
The marketplace where you can sell your templates
BuilderAll 5.0 Tools and Video Review
Get an inside look at all the Builderall tools. Watch the builderall Youtube Video Below.
How about the Training at BuilderAll 5.0?
BuilderAll 5.0 has ten main modules, with the introductory module showing you how to navigate through the members' area.
BuilderAll Network Marketing/MLM Course with Jean Jaquez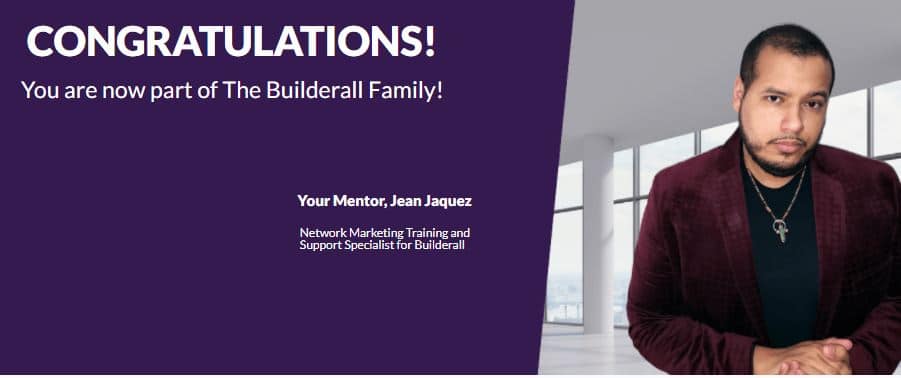 Chapters:
Introduction
Creating Your Blueprint in Cheetah Builder
How to create a recruitment funnel
How to create an email sequence for your leads
How to duplicate your funnels using auto tags
Give your funnel to your team
Send paid traffic to your funnel
How to make your team training area
BuilderAll Digital Marketing for Local Business with Bridget Barlet
Chapters:
Creating a high-converting website
Sales Funnels and lead generation
email autoresponder
Daily deals
Following up
Capture Leads locally
Upsell and down-sell funnels
Finding clients with social media
Marketing using SMS, WhatsApp, and Telegram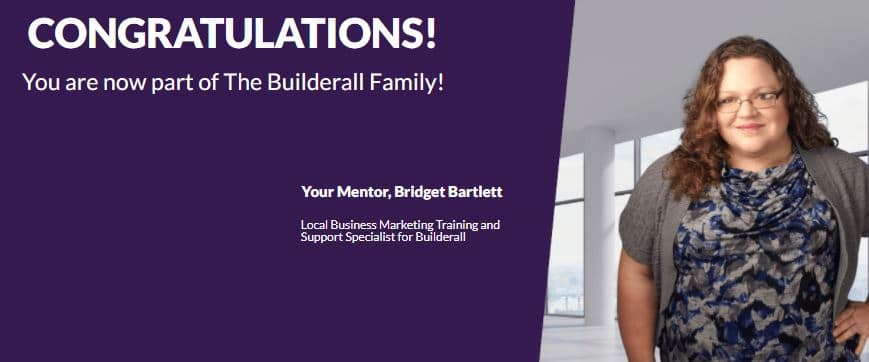 Other Modules include:
with Keck Lynn
Full Stack Marketer certification
Email Marketing + Mailing Boss
Local business website agency course
Facebook ads course
You will get access to the courses and more when you join.
BuilderAll 5.0 Review: The Affiliate Program
Disclosure/Truth/Legal Common Sense: I will earn a commission. This commission comes at no other cost to you. Please understand that I recommend them because they are helpful and valuable, not because of the small commissions I make if you decide to buy something. Please do not spend any money on these products unless you feel you need them or help you achieve your goals.
You can become an Affiliate of builderAll. Below are some of the benefits:
100% commission the first month
You can promote it without using it(I use it!)
The promotion has a high demand
The product is cost-effective
It is in an everlasting Niche
Professional Sales Funnels
An affordable yearly fee of $50. Yes. Really.
Related: Most Profitable Affiliate Marketing Niches
Watch the free Affiliate Marketing Training below.
BuilderAll 5.0 Review:2-Tier Commercial Licence!
Inside here, you'll learn the power of "the Key elements" to run a sustainable online Business.
Here is a quick recap of what you need:
An audience of Hungry buyers
Sales Funnel
Automation to get in touch from time to time
Leveraging sales from sales, down sales OTS and dime sales
Leveraging gain by building trust with customers
Recurring Revenue. Just make the initial sale and profit forever
Grab your Free 14-day Trial Now
Why should I care anyway? You may ask. That's a fair question.
Listen Up:
Here is what you'll get as a BuilderAll 2-tier Commercial Licensee:
Franchisee Benefits:
100% Direct Sale Commissions
30% Recurring Commissions after the first month
100% Upsell Commissions
30% Commissions on all 2-Tier Sales
Full Access to Resource Area
Professionally Designed Banners
Over 20 Different Funnels
Lead Magnets
Automated Follow-Up Email Sequence
Lead Control, Lead Score, Earning/Commissions Control
Forum Support
Quick training for commercial partners
Social Prove app on the sales page
Active live chat on the sales page
Facebook ads models
Join The Affiliate Program Now!
Let's now have a Sneak Preview of the Commercial Franchise:
Niche  Funnels

These funnels can promote as they are ready-made to start making sales right away.
Beauty salon
Photographer
Interior design
Real Estate
Tutor
Mechanic
Martial art
Delivery Services
Dog grooming
Restaurant
Chiropractic
Dentistry
Home Insurance
Accountant
Nutritionist
Yoga
Swimming Pool cleaning
Land Scaping
The niche funnels inside BuilderAll already have content, landing pages, option pages, and training.
Each funnel has its training and the banners used for Facebook advertising.
The banners and the landing pages have been proven to convert. So very little is left to do. 
You only need to Promote.
Below is the Interior Design Funnel in Action.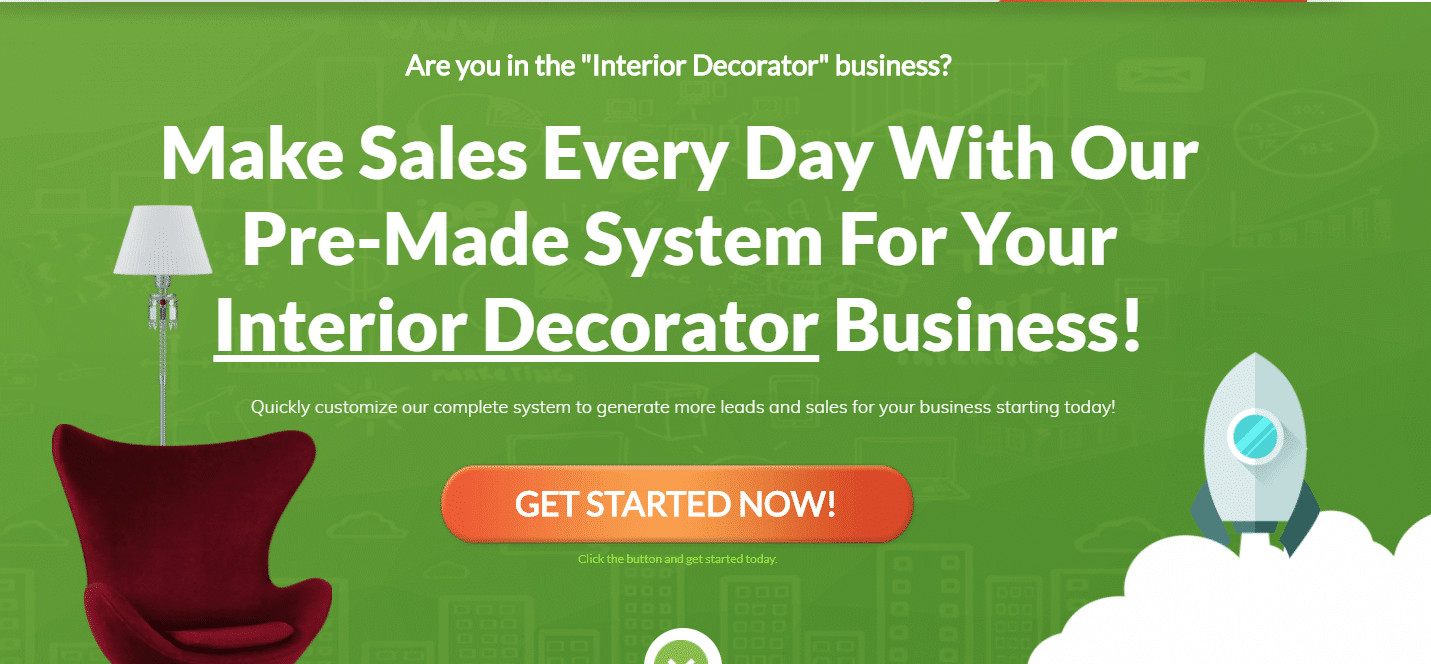 BuilderAll Give You a Car…
You can own your dream car too.

But how, Tony?
It's easy.
Buy BuilderAll through my unique link here for Only $69.90
Promote BuilderAll
Attract buyers
Make Only 100 direct sales
BuilderAll will get you a car
That is it!
You'll get $500 on top of that to lease your car.
Wait…The deal becomes even a sweater!
When you reach 200 active users, you will get $1,000 every month.
That is it!
Real People Are Making Money with BuilderAll 5.0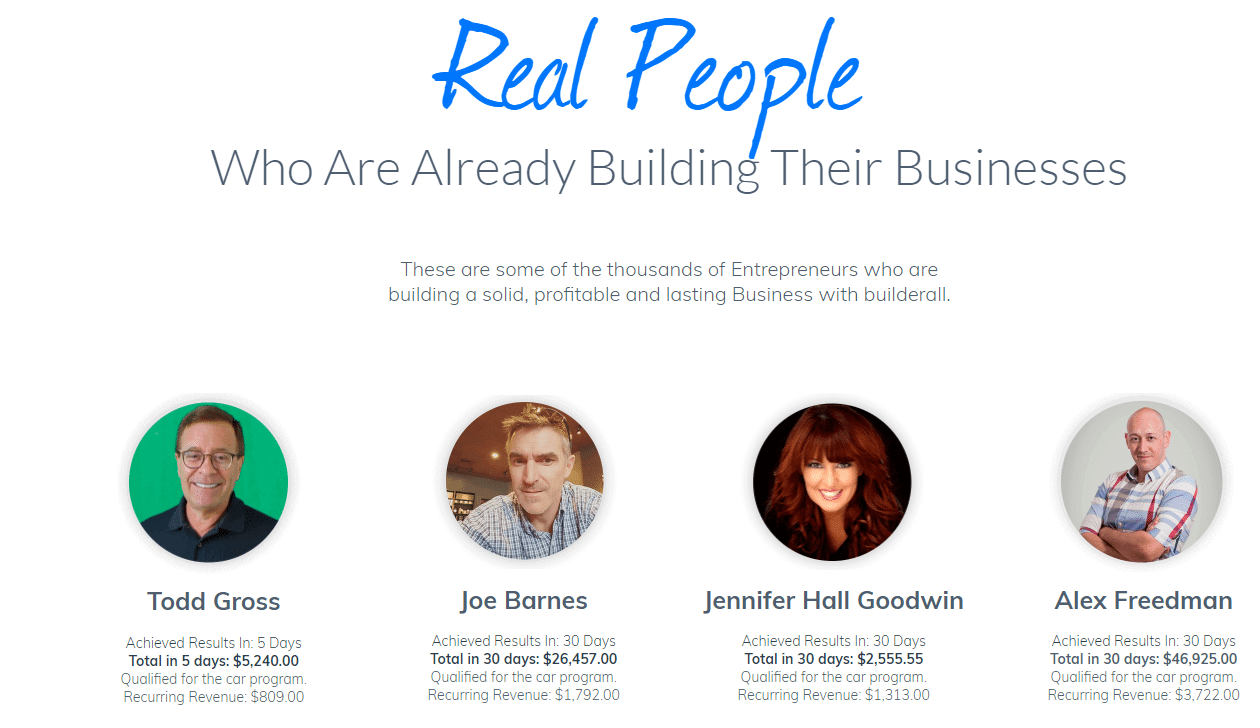 See the Back Office too. You can do this too!

Wait!
There is more…
Click to Watch what Marco Vantroba has to say About BuilderAll Business.
BuilderAll 5.0 Pricing
You can get the BuilderAll Super Free plan Which is 100% wholly Free but will limitations. (Upgrade when ready)
BuilderAll Premium Plan will give you *unlimited access* to all the tools and features for only $69.90(The price may rise to $99.90 after the launch period)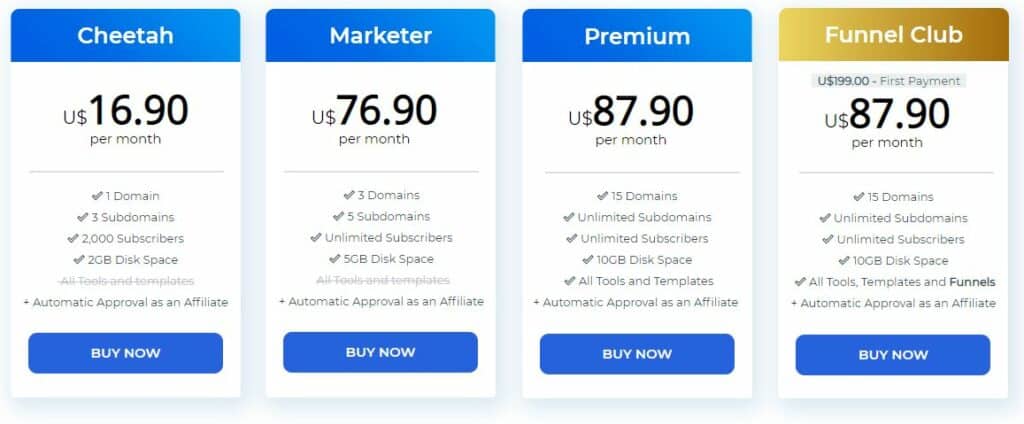 Also, you can get the 2-tier Commercial Licence for Only $69.90/month(Available for a limited time) and start making 100% commissions instantly as an affiliate.
Lastly is Builderall 5.0 Funnels Club, which gives you access to over 400 on-the-fly templates that you can use to build websites for yourself or clients. In addition, you will also get chatbot funnels.
Are There Upsells Inside Builderall 5.0?
Builderall real traffic: Builderall has associated itself with a solo ad provider to increase traffic and sales instantly.

It was not cheap, though. 100 @ $99 and 2,000 clicks @ 1,820.

Heads up: Try solo ads if you have money that you can afford to burn
Inboxpath: Inboxpath Monitoring Plans allow you to monitor the reputation of your domains and IPs, including blocklist monitoring, domain, and IP configuration and security monitoring, and much more.

Price ranges from$9.90- $69.0
Is There Support inside Builderall 5.0?
Absolutely.
You get access to the Private Facebook Group for Builder All members Only.
Besides, there is also weekly live training to learn a new skill inside BuilderAll.
One can also contact their Friendly support via email.

Get The Support You Need To Create A Profitable Business.
Who Is BuilderAll 5.0 for?
By now, you are aware that BuilderAll is such an excellent Platform. Not only because of the affordable price but also the tools you get all under one roof.
Complete newbies: Starting a drag-and-drop website builder, sales funnels, and landing pages have NEVER been easier than this!
Product Creators: How much do you pay for your sales page to be built professionally?

You'll need to collect emails, follow up with an autoresponder,  have social proof, and a sales funnel. BuilderAll will cater to all those needs.
Affiliate Marketers: Are you already into affiliate marketing & Making Money Online? BuilderAll is a great Platform to promote and build trust and credibility.
App Developers: Developing an app has never been easier than within BuilderAll. Whether you're just starting or you are already a pro.
Web Developers: yes, you can build responsive websites for your clients
Email Marketers: How much do you pay your current email services provider like Convertkit or Aweber?

With up to 10,000 subscribers, it's hard to believe someone can resist buying BA.
Companies & co-operates: Don't you need a professionally built website with everything you'll need to make sales, build credibility, and attract more clients?
YOU ARE WANTED!!
BuilderAll 5.0 Review: The Ultimate Comparison
You might be wondering.
What is the difference between BuilderAll and a particular tool,  plugin, service, or course you are taking? This section will try to capture some.
1. BuilderAll vs. Sumo
Sumo(Previously SumoMe) is a WordPress plugin with some of the most powerful tools.
Here are the similarities:
Share  locker
Heatmaps
Browser notification.
Sumo misses:
Social Proof
Facebook integration tools
They are almost the same price, but more tools are found in BuilderAll.
2. BuilderAll vs Aweber Vs ConvertKit
You are probably aware that Aweber and Covertkit lead the World of Email Marketing.
But…
What about pricing and deliverability?
With BuilderAll, you'll pay the same price for up to 10,000 subscribers.
With Convertkit, you'll pay $79+
BuilderAll wins Here.
3. BuilderAll vs. Click Funnels
Spoiler Alert!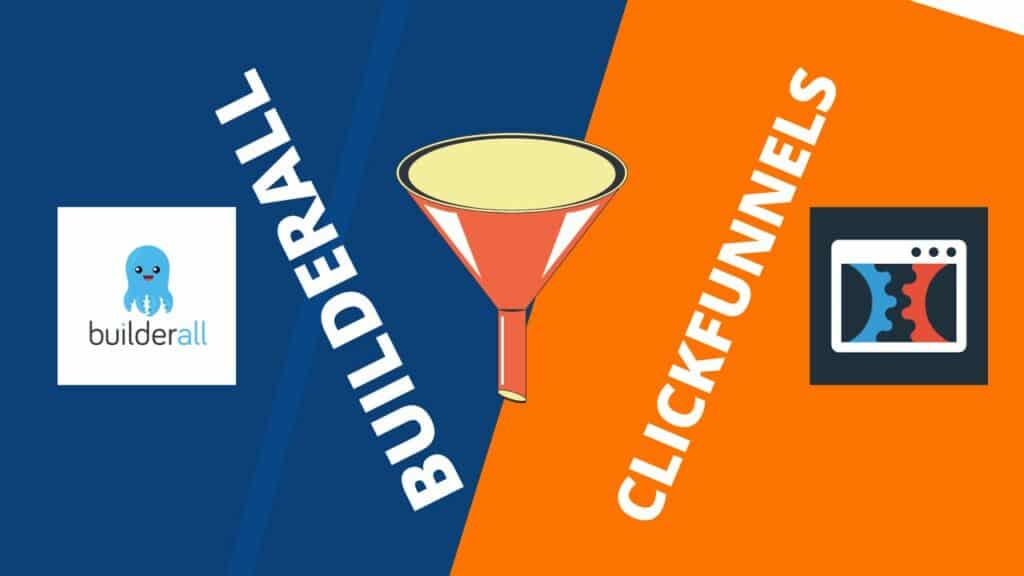 Would you buy ClickFunnels if they gave you a 90% discount?
Everything that Builderall can do with Clickfunnels can be Done with BuilderAll.
Love gossiping?
A lot of people have left ClickFunnels for BuilderAll. So, you might be the only one left behind, and Russel Brunson, the Owner of ClickFunnels, Explains the difference Between ClickFunnels and BuilderAll.
Check out the Complete BuilderAll VS ClickFunnels Comparison.
4. BuilderAll vs. OptimizePress
You probably know that OptimizePress is one of the cheapest Landing page builders available for WordPress users.
You don't need to commit to paying monthly.
If you just want to build pages and don't want to switch from WordPress, OptimizePress is the Perfect choice for you since you pay $97 one time.
You want more than that, including an autoresponder for up to 10,000 subscribers, ready-made niche funnels, and more. (You'll see others when you get your copy)
5. BuilderAll Vs. WordPress
WordPress powers over 25% of all websites and has thousands of plugins and tools.
What's found in Both:
A content management System
A blogging platform
Paid plugins to customize your site
What' found it BuilderAll:
FREE apps to build your business
An autoresponder
Landing pages Builder
An opportunity to promote them & earn money
Membership Site without paying a dime
Sell your own products/courses
Hosting
FREE SSL
and more
6. BuilderAll vs. Wealthy Affiliate
Gotcha!
What are your expectations?
BuilderAll has so much as compared to Wealthy Affiliate.
What is Found in both Wealthy Affiliate and BuilderAll:
The Affiliate Program
Training
Host Unlimited Websites
Website Builder
Live Weekly Video Classes
What Makes BuilderAll Unique:
What is Found in Wealthy Affiliates Alone:
The Community inside the members' area
2.2+ Million Strong members and aspiring entrepreneurs are unbeatable
The Most Advanced Keyword Tool
Classrooms
One-on-one coaching with the Founders
An incentive for Super Affiliates(You'll get a ticket to Vegas Fully paid if you make only 300 sales a year)
SiteDomains. Yes, you can register a domain Inside Wealthy Affiliate

What is Found in Wealthy Affiliates Alone:
Autoresponder
App Builder(Facebook app, mobile app, and more)
Sales page and opt-in page Builder(This would cost you an additional $97 if you are hosting with Wa)
Design Studio without a third-party App
Presentation Builder without having to shoot/record a video
Click map(up to $187 with Crazy Egg)
2-tier Affiliate program
Real-time social proof on your sales pages
You keep the leads for your referrals
Incentives for Super Affiliates(Make 100 active sales, BuilderAll gives you a car)
By now, you know who is the WINNER here…
Be the judge.
Use your due diligence since I laid down all the facts for you.
If you are already a Wealthy Affiliate, it's one of the greatest and largest Affiliate Marketing communities (1.3 Million strong and Growing).
BuilderAll will save you money and time.
Instead of buying other tools like an autoresponder, landing page builder, and other plugins that may compromise your website.
Get yourself a BuilderAll Business Account Now
Are there Better Alternatives to Builderall 5.0?
We have already compared Builderall to some of its competitors.
I understand that Builderall is not for everybody.
Here are builderall Alternatives:
Wealthy Affiliate: If you are on a tight budget, this is the unofficial home of affiliate marketing. It's free to join.
BuilderAll 5.0 FAQ 2024
Which is Better? ClickFunnels or BuilderAll?
Both ClickFunnels and builderall are used to make sales funnels.
Builderall is better in terms of pricing and additional tools.ClickFunnels has more experts and templates that you can import and model as your own.
Should I use Builderall?
You should use Builderall if you want to save on marketing tools.
What is Better than builderAll?
Systeme.io is better than Builderall and 100% free.
You will get everything you need to launch and profit from your business.
What is Builderall used for?
Builderall offers tools to create sites, sales funnels, and blogs, automate marketing campaigns and boost conversion rates.
How much is Builderall?
Builderall costs $16.90 for the Cheetah plan, $79.90 for the marketer plan, $87.90 for the premium plan, and $199 for the funnel club.
Is BuilderAll Business 5.0 a Scam?
No, BuilderAll is not a SCAM.
With all the tools that you get, BuilderAll is worth the price.
Imagine how much you will save if you get BuilderAll Business today.
I can personally vouch for BuilderAll as I use it and own the premium package.
Builderall has high-rating independent reviews on G2 , Cuspera and Capterra
My Closing Thoughts On BuilderAll 6.0 2024
It costs plenty of money to get all the tools you'll need to run a successful WordPress Blog.
You'll need tools like Aweber, OptimizePress, Sumo, and more.
All of these tools cost money. They are not all in one place; one has to get them separately.
BuilderAll is Here to your rescue.
Join BuilderAll Business Now for FREE $89.90/month After 14 days
Thanks for reading my BuilderAll 5.0 Review 2024. Do you have any experience, complaints, or compliments with any of the platforms mentioned herein? Feel free to share them in the comment section below for discussion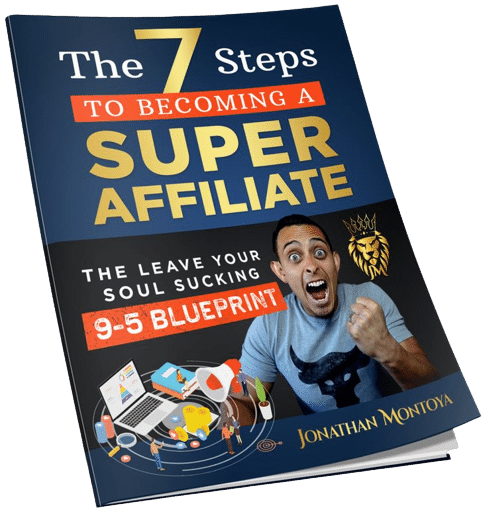 The Leave Your Soul-sucking 9-5 Blueprint
How To Quit Your 9-5 Job & Achieve Financial & Time FREEDOM