Hey, today we have a Contribution from freelance writer., Jackie Williams. She has a summarized guide on how to work from home and live the life of your dreams. Take it, Jackie. 🙂 
55 million Americans are freelancers, many of them in what we now call the gig economy.
This number is steadily increasing and makes up 35% of the entire workforce or a $1 trillion slice of the national economy. Many run their own solo businesses, many drives for Uber or cycle around cities delivering parcels and food or do freelance writing or design work.
Others provide virtual services ranging from VAs to call center handlers. Some work from home on their own Internet businesses selling products or services or earning from affiliate marketing and advertising. Make no mistake, though, being a freelancer working from home is not easy.
Tony Take Aways: Affiliate marketing is the bset business model. Unlike freelancing, you can get paid by one affiliate article for life as opposed to freelancing because you don't own the work.

Apart from that, with Affiliate marketing, you work at your own pace and not pressured with meeting deadlines. But remember. It take time to make a dime with affiliate marketing.

Freelacing pays you after completion of task.
The Micro Picture: Will it Work for You?
Those are some big, big numbers, but each freelancer, gigger, remote worker is an individual and each one is carving their own niche or at least trying to.
Furthermore, for those who succeed there are also those who fail. And there are different reasons for failing just as there are different reasons for succeeding. These relate to these 3 principal areas:
Finding the right niche for your skills

Having the right work ethic

Being able to cope with the work from home lifestyle
Not everyone can do it. You can, however, earn more money working from home than working in an office while mixing in more flexible working hours, a more comfortable location, fewer distractions (most of the time), and better engagement.
It is, however, far from easy because there is a whole host of distractions at home to ranging from the TV to social media via the fridge. It is lonely work, you spend too much time sitting down, and have to rely upon your own self-discipline to see you through.
Furthermore, you should be aware that…
Most small businesses fail

Most freelancers survive because their partner or spouse has a

full-time

job

It takes a long time to build income from a work from home website business

You need to invest in your plan or it will fail

You are going to have really rough days when you question the whole venture

You will have some fantastic days

too

, though, so don't give up!
Tony Take Aways: Working online is not always the best option.

You may look wierd to some people because of staring at the computer screen or camera in order to make money.

Furthermore, you may be lonely because there are no workmates.
Wrapping Up
Working from home might not be for everyone, but if you are a self-starter, if you work best alone, at home, and do not mind being isolated while working, then working from home could be for you.
You do not have to start up your own business at home in order to work from home because you can go freelance offering your services for hire or you might be lucky enough to be able to negotiate the conversion of your office-based job into a remote working position.
If you make any of these options work, you will find that your life is transformed. You will have a less stressful life with more time for your family and hobbies, you won't have to suffer the daily commute, and you will have more control over what you do and when.
Thank you, Jackie Williams, for sharing your opinion about working from home. Although I prefer affiliate marketing over freelancing. If you into the idea of Freelancing, follow Jackie advice.
The Sky is the Limit,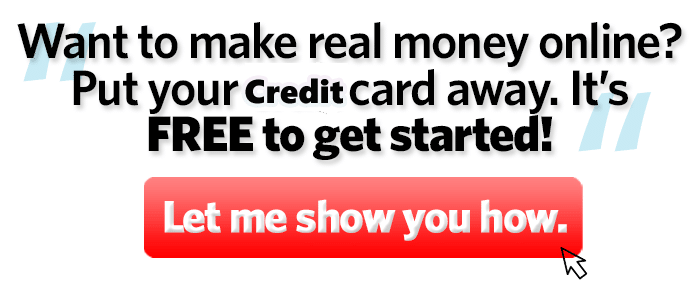 Related: