Avoid Scams and Report Them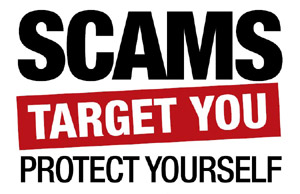 More people will keep falling to scams unless we report them.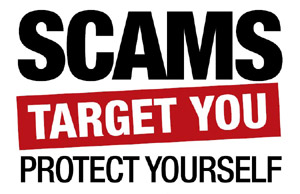 Do you have a scam to report? If a product does not offer what its promises in the sales page then it is definitely a scam. The company must advertise what is real and not what results one can get.
Identifying a SCAM is very easy but not for everybody. The main aim of a scam is to "Rip you off" as it neither values you nor the product that they are selling. You don't have to fall for any more scams.
Have you come across a product that you think it is a scam? Do not pay for the product until you do your research on the product. Here are 10 proven ways to avoid scams online.
You can write too your own review explaining why the program is a scam. Here is what O need to do the review:
) The name of the program.

) The website URL of the program.

) The price you paid.

) Was the program worth the price?

) Why you think the program is a scam.
Do you suspect a program or think it is a scam? Tell me why you think so and I will do a review for you. In addition, I will let know you when am done with the review.
I will be happy for your opinion about scams to be avoided.
Below is a list of some of my program reviews:
Start Reporting!

/4308173.png" alt="⇓Report a Scam Below⇓" width="605″ height="69″ />
What's up, ladies and dudes. I'm glad to finally meet you here and I hope you found this post Helpful. My name is Tony Omary. I build EliteAffiliateHacks to teach others Affiliate marketing the right way. You will find me here helping newbies starting their online businesses and assisting advanced and intermediate marketers to make MORE Affiliate Commissions.You can learn more about on my about me page and make sure you check my Resource Page here for more Awesome Tools, Courses and more resources that you may need to run a successful Business. Also, Be Sure to register for a FREE live Training here to Learn how to Build Your Own Online Business Using Email Alone. Connect with me using the social icons below.