There are a million scams online. In fact, almost everybody who is already enjoying their success online must one point fall to a scam or thought that the money they paid for a product or service was not worth it. I want to show you the proven methods to avoid scams online.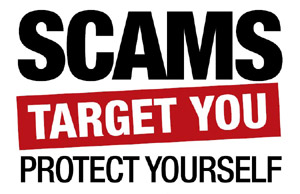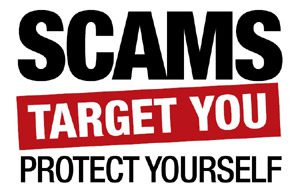 The primary purpose of this website is to make our visitors stay away from scams and start making money online. Most people have been dreaming to work from home, but with time the dream diminishes. The main reason is that they lose money and time only to realize that there was no value in the product.
If you have been dreaming to make money online, the tips that I give you should always be at your fingertips and always at the back of your mind. I promise you will never fall for another scam after reading the tips.
Tip #1. So Many Success Testimonials+ Overnight Success
I am not by any means discouraging testimonial. This is one of the methods to show credibility. However, if a product has so many testimonials and promises you that you will make Your first $1000 in 24hrs, then it is definitely a SCAM.( The testimonials are normally in video form)
Tip #2. No way to Contact the Website Support.
Support is very important. A website without support makes no sense to potential customers. A customer may be having some difficulties to purchase your products. If a program does not have support, then identify it as a PURE scam.(The easiest way to identify a scam)
Tip #3. "Only" Video Sales Page
Ever seen those binary options scams sales page? They are mostly "video only" with some fake testimonials and names. Avoid a program with a video only sales page.( You deserve to know all the information about the product before you purchase.)
Tip #4. Too Many upsells
To me, this is an unethical practice, I have no idea of what you think about it. Most scam programs have a lower entry to enter the program. This is to make sure that they attract as many customers as possible. ie "You pay $10 to join a program, After some time, you receive an email that tells you to buy the full package at $197 to make the profits as stated in the sales video." I usually recommend people to join programs that have a FREE entry like the wealthy affiliate.
Related: Protect Your Child! Read How to Protect Your Kids Online
Tip # 5. The Product is promoted by another GURU
This is very common. How can they, therefore, promote products that they do not own? This is normally an agreement between Scam GURUS. It is a back-to-back situation meaning every guru benefit; "Promote my program I promote yours." Keep in mind that there are some LEGIT programs Promoted by GURUS.
Tip # 6. Scammy Pictures to Attract You.
If you see a sales page that shows you a  huge mansion or a Lamborghini, then start rising a red flag against the program. Another common picture is the person sitting on the beach with a laptop. This is meant to deceive you. In reality, they need your money so bad, not you to make money as they say in their sales pitch.
Tip # 7. Check the URL Closely
URL speaks so much about a product. Do you know that there are scammy URLs that you should be aware of them? Oh Yes!
Here is a sample of a scam url: www.secret-to-make-two-million-dollars-on-autopilot.
So many people can fall to this, be careful!
Tip # 8. There is a Timer to Pressure You
What do we normally do Online? Sell digital products. Right?
Digital products do not expire by any means. The timer is there to pressure you to join the program. Try to refresh the page and you will see the timer counting again. To be sincere, it never gets to Zero(0)
Tip # 9. Do Your Own Research
I believe there are so many websites that give honest reviews on products. Just do your research using search engines like google alongside with the word scam.the eg secret to making two million dollars on autopilot scam. You will get the information that you need unless the product is too new on the market.
Tip # 10. Always Follow Your Instincts
This is the most precious gifts that one gets when they are born. Do not act blindly though. if you follow the nine tips then listen to your instincts, you will never fall to any online scam.
Pro Tip 1: Avoid programs that have a 60 or 30-day money back guarantee. Does a money back guarantee means a product is safe? Most probably not. Normally, click back products  have money back guarantee.(may be of low quality)
Pro Tip 2: Stay away from scams and join a program that never sells you junk. Go here and read see a program that makes the process of making money online easily and quickly.
What are your other ways that you use to avoid scams online? I would love to get your opinions. Let's avoid scams!